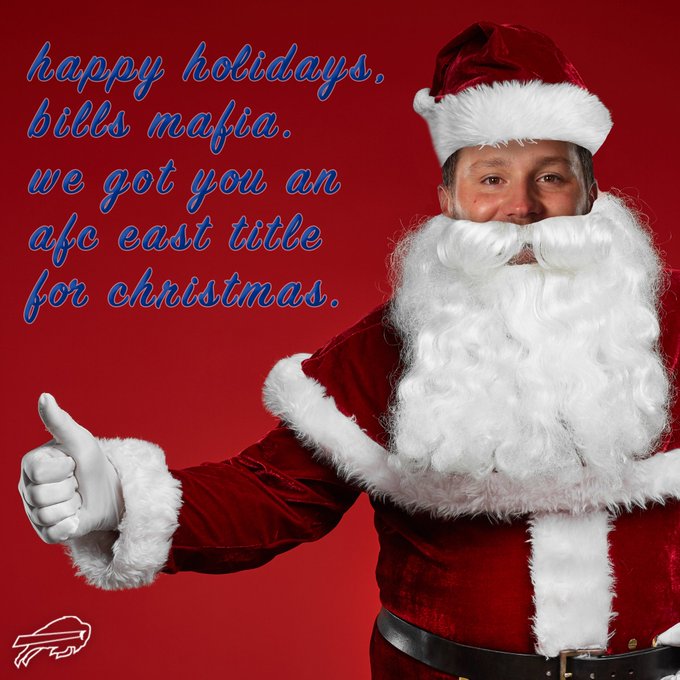 I'm still nervous to type where the Buffalo Bills will finish in the division. The letters feel like they're about to fall off the screen. Getting this franchise to the point where impressive players can be counted on to make sweet plays just took a quarter-century. The wait doesn't seem as long once it's blessedly over.
Much recent history has suggested there's no way existence would allow us to experience the slightest bit of joy. But this year's club has established that skill deployed properly affects fate. Previous regimes owe us an apology for blaming astrology.
I remember, vaguely, crazy times in 1995 when division titles appeared faster than websites. We were debating what to do during the half-hour between Friends and Seinfeld the last time celebratory shirts featured the correct year. Something allegedly called the Indianapolis Colts won the AFC East in the meantime, and that team sounds made up.
It took from from Sega Genesis to PlayStation 5, but gameplay is fun again. That's quite a few Madden versions. With this impressive receiving corps, the one timing bomb that'll get your friends to swear at you still works.
Breaking droughts old enough to drink is healthier than quitting meth. A perpetually pending checklist is just now being addressed. There have still been seven presidential elections since a playoff win. Can they end the interminable interlude before inauguration? This team is ideally unsatisfied with their achievements.
The Bills reached the point of celebrating after the 14th game by boldly avoiding bold gestures. Buffalo takes risks that are calculated, not foolish. Brian Daboll's attack is methodical enough that this squad could rob banks. Players probably earn enough from playing a sport to avoid potential unwanted encounters with the judicial system. If they keep dissecting defenses, they'll extend careers long enough to never worry about who'd drive the getaway car. Devin Singletary's the most evasive option.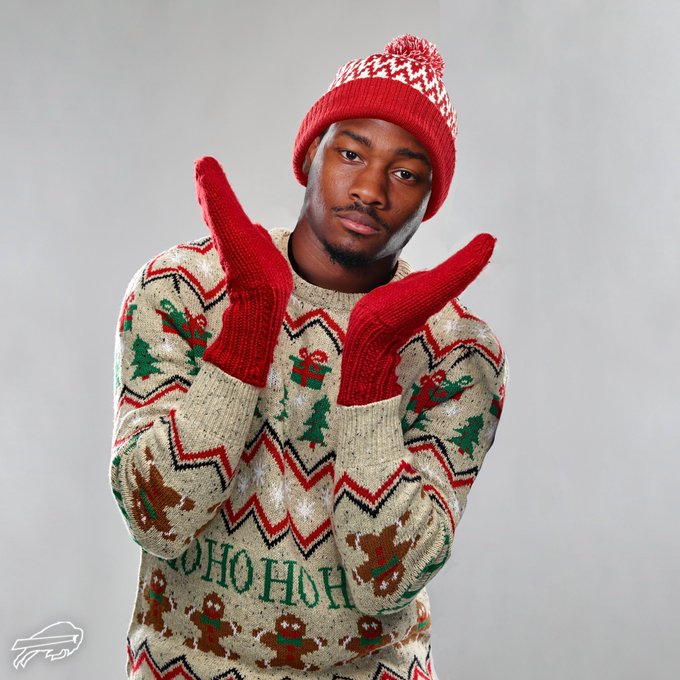 Stefon Diggs is over halfway to 200 receptions. Even if he falls a bit short of that somewhat optimistic projection, he's made our wildest dreams come true.
The new King of Buffalo's range is what truly impresses. A receiver renowned for the most thrilling playoff touchdown possible is also adept at gaining the equivalent of decent rushes, which contribute significantly even if they generate less excitement. Many of those receptions would be classified as steady and not spectacular. But you may have noticed he also pulls of the latter, too, as when you found yourself cheering extra euphorically. Short useful advancements make it easier to head deep later. His jabs lead to an uppercut. Diggs sets up Diggs.
The sense that wideouts will make catches when they count the most contributes to the overall sense of proficiency. Go ahead and move the chains if Cole Beasley is the target. And fans who don't obsess over personnel moves learned in the most delightful way Jake Kumerow is a Bill. It'd be easier to list eligible players who don't have a touchdown reception.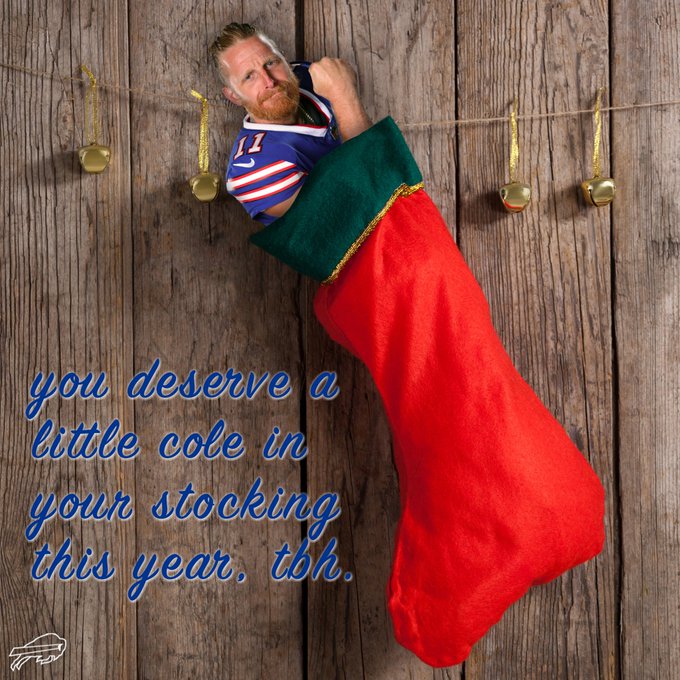 Judicious deployment of rushing brute Josh Allen signifies improvement for him and the squad. His two ground touchdowns came on only three attempts, a ratio that'd almost impress Butch Rolle.
Relying on their passer dashing was a bad sign way back in 2018. Allen's footwork is as exciting as it is worrisome. Calling his own number frequently feels like a result of running out of other options.
There were many times where he either fled for his safety or dashed only because the offense had no other way to pick up yards without exposing the passer to direct peril. Whether because he's calmer or has better receiving options, quarterback runs are now valuable in part due to their rarity.
It doesn't matter how they make the tournament. An appearance still counts even if a team needs Saint Andy Dalton to answer a prayer. But there is a sense of accomplishment by leveling up with a win of their own. Capturing a division by stampeding in Denver feels like an active process as opposed to cheering for some team you hate otherwise to win what's for them a meaningless game on the season's final day.
This impressive status is mostly rare recently.  Buffalo just won its 11th division championship, so they average one about every five and a half years.  My math indicates the most recent gap was a bit longer by average.  Slack off consistently and nobody will ever be surprisingly disappointed.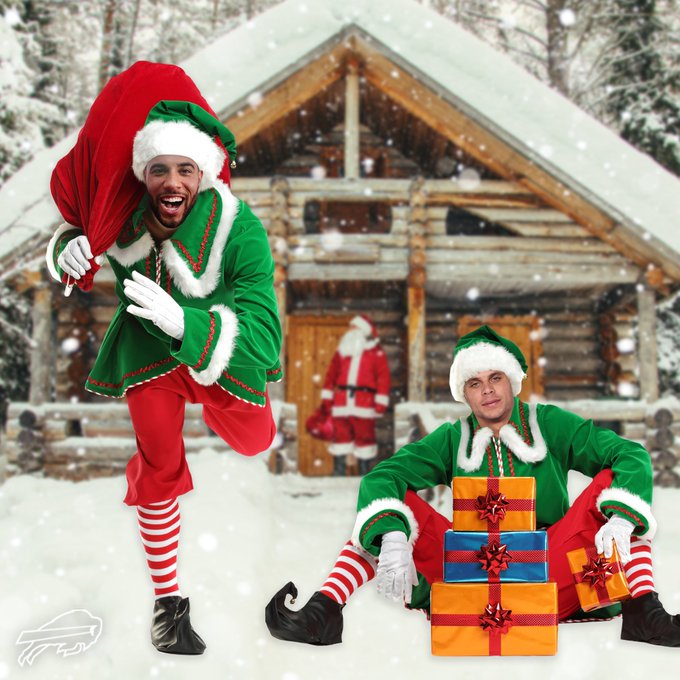 Winning the division is as novel as Saturday pro football.  The Bills clinched while opening presents on December 23. Everyone celebrates Festivus in their own way.  I'm glad we're experiencing this day by day, as circumstances are too convoluted to ever catch up.  If life feels confusing as you're living it, imagine explaining what the Patriots didn't grasp to someone awakening from a year in a coma.  Have ticket sales been sluggish?
Mafia diehards can spot anyone who skipped town in between division wins. There aren't that many names to remember. Those who've endured trauma regularly most appreciate triumph. To heighten the effect, deny simple achievements regularly for 25 years. A break from lessons means a chance to finally enjoy what's been learned.
Doing as they should has only recently been reestablished as precedent. But the lack of examples didn't stop Buffalo from establishing a new tradition. Your family getting Little Caesars for previous Christmas dinners doesn't justify doing so this year. It's never as good as the commercials.
The Bills clinched just like they should have by record and appearance.  Older fans conditioned to flinch would've expected a collapse that sent us to therapy.  Now, the biggest disappointment is that Santa won't print divisional champion apparel quickly enough to get under trees.  An AFC East title is not Buffalo's end goal, which is how they reached this one.
Editor's babble: This might be my very favorite on a long list of Anthony's beautiful prose. There are no words of gratitude that can adequately convey how grateful I am for his friendship and storytelling. You can find Anthony on Twitter @AnthonyBialy. Merriest of Christmases to all, pandemic be damned.