11-3. That is the current record of the Buffalo Bills as of this writing. We are now on the icy, wind swept slopes of Mount Everest folks, and the crampons and ice axes seem to be doing quite nicely, as we head out from Camp 4 to push for the playoff top. The last time the Bills were 11-3 at this point in the season was in 1991, when I had just acquired my first Marv Levy football card and spent countless hours debating what type of cheap beer would get me through a college weekend.
The growth of this season's Bills team has been remarkable. The defense has responded in a big way the last 3 or 4 weeks, and the offense has been formidable. It's a big change from our not too distant past where we had to scrape and fight to get points, like college students going through the cushions to get loose change beer money or return empties, isn't it Bills fans? That blowout loss at the hands of the evil Tennessee Titans now seems like forever ago, and all signs show the Bills trending upwards, especially with the Pittsburgh Steelers continuing their slide. Still, as I noted in my last article, I would focus THIS article on some potential Bills personnel decisions at end of season. These narratives are, of course, only my opinion, but there will be some tough decisions ahead, and some others that are relatively straight forward, like avoiding get togethers at your in-laws if you possibly can. Let's begin, you and I, on this bramble bush strewn path, shall we?
I would like to start by noting the two biggest Bills disappointments, in my eyes only, this current season.
#1- Cody Ford–Guard
To say Cody has struggled, even before he was hurt this season, is an understatement. Drafted as a RT out of Oklahoma, he illustrates perfectly the risk in drafting Big 12 linemen high. Because every team in that conference basically plays a spread offense, and the ball gets out quick, linemen rarely have to block or protect for long. Cody played RT for the Bills his rookie season, struggled (yielding about half the snaps to Ty Nsekhe), then struggled again moving to guard this season. The Bills have 2 years left to make a decision on him, and he's too young to give up on of course, but the early returns so far are worrisome for such a high draft pick. I always come back to, we traded UP to get this guy in the 2nd round of the 2019 draft, and passed on taking, amongst others, DK Metcalf- WR, who ended up in Seattle at the end of Round 2. Let that sink in.
#2- Dawson Knox-TE
Clearly, Knox was a draft reach. He never scored a touchdown his entire time at Ole Miss, and now you can see why. He's athletic true, but if you can't catch well, and you aren't a blocking TE (did anyone see his brutal blocking miss on Courtland Sutton's blitz, a CB no less, in the Pittsburgh game?), what does it matter? WAY too inconsistent for the Bills to rely on long term as being a viable pass catching TE option. Dawson can make one great play, then give you three that are head scratchers or outright "I need to throw something at my TV" type things. Catchers, who become fumblers, soon become ushers. As I said with Cody Ford, the Bills have 2 years left to make a decision on Knox, and he's too young to give up on of course, but the early returns so far are, again, worrisome. VERY worrisome. This was another guy we traded UP in Round 3 of the 2019 draft to get. Not good. I keep looking at Logan Thomas in Washington, seeing how well he has been playing for them and thinking, "Was he once a Buffalo Bill?" Yes, Logan was. And I'm not feeling optimistic about Knox turning it around. Here's my thought process.
"Last night I dreamed I made it to the promised land
I was standing at the gate and I had the key in my hand
Saint Peter said "Come in boy, you're finally home"
I said "No thanks Pete, I'll just be moving along" –Steve Earle, "I Ain't Ever Satisfied"
Okay now, let's begin with cap casualties next year, or players we likely won't resign. I won't mention Tyler Kroft-TE here, because he could, in theory, be brought back at a lower salary point than he has now. I also won't mention RB-T.J. Yeldon, who is likely to leave voluntarily for another organization where he can have a bigger role. The obvious choices for "cut", or not re-signing, are:
Josh Norman-CB; At 6 million a year, Norman will not be re-signed. The Bills need to go into this upcoming draft with a mindset to get a SERIOUS long term CB2 to start on the opposite side of Tre'Davious White, and Norman isn't it. Frankly, neither is Levi Wallace, who is best suited as a key reserve or spot starter. Only on a 1 year contract at 5,812,500.
Trent Murphy-DE; Murphy has been a healthy scratch most of the last 4 weeks and he's done his time in Buffalo. AJ Epenesa's time is now. Presently making 8.025 million, in the last year of his contract. Won't be brought back.
Taiwan Jones-RB; He's only on a 1 year contract as a special teams contributor, and the reality is Reggie Gilliam-FB can replace him from our present roster in that role. Reggie also provides more game-day versatility than Jones, beyond just special teams, as he can play FB and TE. This substitution wont amount to much cap savings, presently 1.425 million, but will be done nonetheless. Jones is a UFA next year
Lee Smith-TE; As a pure blocking TE, it looks like Tommy Sweeney's time has come to replace Smith. Presently pulling down 3.25 million in cap space. His contract runs until 2022, but if the Bills cut him before next season, there is no dead cap hit. Which is what they will likely do.
Ty Nesekhe- OT; Also a UFA next year. Presently pulling down 5.2 million in cap space. Wont be brought back, as this is pricey for a backup OT who rarely, if ever, plays, especially with the re-emergence of Daryl Williams at right tackle.
Notice I mentioned Daryl Williams-RT? It's important, because Williams is in the last year of his deal with the Bills, and will be a UFA at end of season. He's only 28 years old, and you have to expect he's going to draw interest in terms of a 3 or 4 year deal from SOME team, especially after how well he's played, and especially after his performance vs. TJ Watt of the Steelers less than 2 weeks ago. The NFL salary cap for next season is not projected to move from what it was this season, which is 175 million. As I noted in a previous article, the Bills very little rollover money for next year, $2,135,788 in cap space, to add to next season's 175 million in cap space. And cutting or not resigning the players I noted previously wont amount to much in terms of savings, especially considering the need to sign other players either now, or at end of next season (Ie: Harrison Phillips, Taron Johnson, Levi Wallace, Siran Neal). It may very well come down to, for the Bills, do you re-sign Daryl Williams OR Matt Milano, not both.
And I'll go further. The Bills NEED to be very prudent with their cap. Look at the following document, scroll down to the end, and look at the dire cap situations that await some teams for NEXT year such as the Eagles, Saints, Houston, Falcons, Green Bay. There are going to be a LOT of players released, some of whom might be had at bargain prices, so maintaining fiscal prudence might pay huge dividends later. And, in this upcoming environment, the Bills may be forced to again look at, as I noted, do we re-sign Williams or Milano? Do you value a RT more than an LB? Especially considering Cody Ford can't be counted upon to be the man for THAT Right tackle job. Ultimately, Matt Milano, and what to do with him, will consume a lot of the Bills off-season energy and discussions. So, I go forward with this:
The case for keeping Matt Milano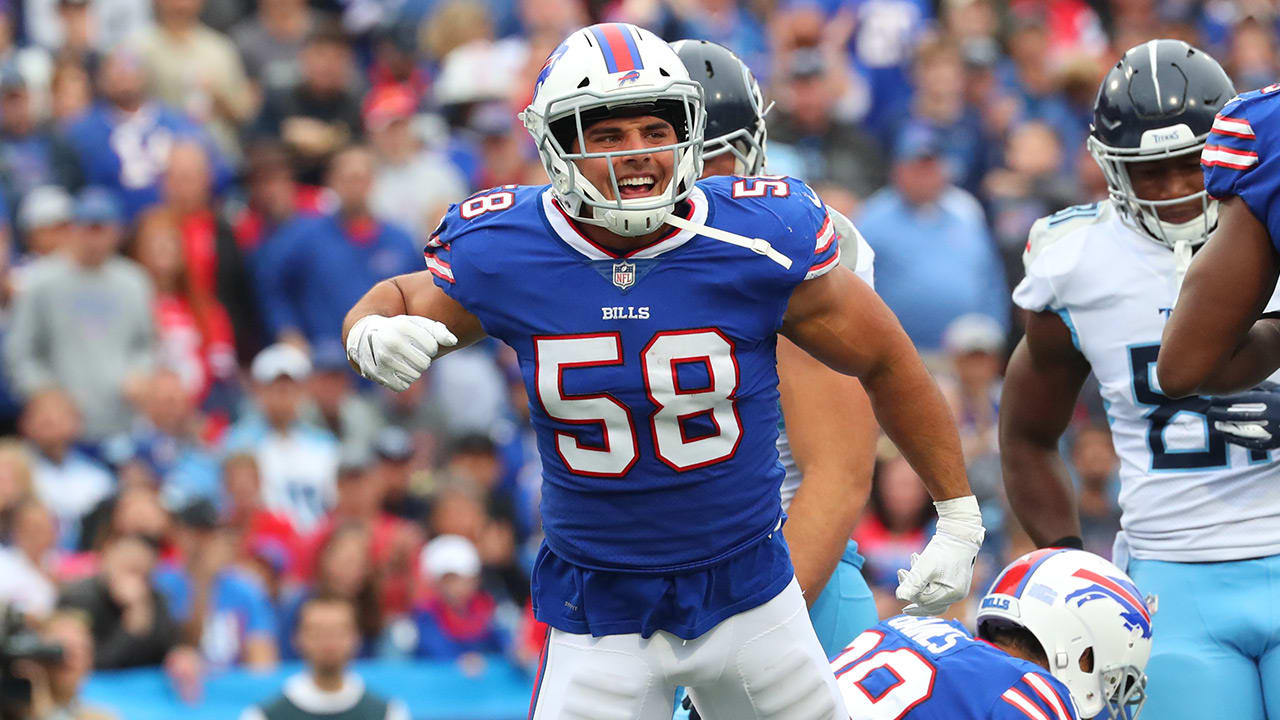 This is easy. He's been an exemplary Buffalo Bill, and is as pure a version of "The Process" as there is on the team. He works hard, and has risen from being a 5th round converted safety from Boston College to near All-Pro level. He's clearly gone far beyond his draft level, and he's an outstanding member of the defense. He's a great coverage linebacker. The man deserves to get paid, and he'll get his money. He's put the time in, he's earned it. Milano's projected salary number for next season, per Spotrac, is over 10 million. So, for those Bills fans out there thinking he's going to sign for a hometown discount type deal for less than 9 or 10 million a year, think again. His agents would never allow that, nor should he sign that.
Any player has a limited window in which to make their money. This is his. For example, two lesser players than Milano in now ex-Bills Shaq Lawson and Jordan Phillips each took 3 year 30 million contracts this past off-season, and, in the past, the best corner we've ever had, Nate Clements, was signed away by the 49'ers in 2007 with a huge 8 year-80 million deal and 22 million in guaranteed money. At that time, it was the highest defensive contract ever given in league history. If you're looking for a more recent comp, LB-Kyle Van Noy signed a 4 year free agent deal last off-season with the Dolphins. THAT deal was a four-year, $51 million contract that included $30 million guaranteed and a signing bonus of $12 million. Milano is 3 years younger than Van Noy, but, most importantly, who would YOU rather have? You can't blame a player for getting what he's worth while he can earn it, so let's forget any "getting Milano at a bargain" type talk, shall we? Ain't happening.
The case for Matt Milano leaving
Sometimes in life, you have to do things you don't necessarily want to. The Bills management may have to face this soon with Milano, and it's predominantly future cap related. Before I get into specifics, I'll note the Bills have not extended Milano yet (though they have done so for Dion Dawkins and Tre'Davious White, who were both taken in the same draft year as Milano). THAT alone tells you, they're thinking hard about it. Dawkins and White play at 2 very important positions on the team, these being Left tackle and Cornerback. The Bills had little choice but to extend them. Milano, they haven't extended yet, and I can tell you why. #1- He's not great against the run (PFF ranked him 80th out of 92 LB's in the league last year in this category. #2- Cap issues, as I noted; and #3- He's small for the position and is starting to become more injury prone, and probably can be expected to wear down further long term. He's a real risk in that regard signing for the 4 year contract he will get and deserve, particularly if we continue this 4-2-5 defence, which isn't great for him to play in. The cap though, is the biggest single issue here.
So, what do we do with Milano then?
The obvious thing the Bills will have to deal with is, they have to extend MLB-Tremaine Edmunds and QB Josh Allen next season. It isn't an option. Josh Allen is a given, and Edmunds is a better player than Milano, period. It is true, the Bills could defer making extension decisions on these two players until the end of NEXT season, but that is merely delaying the inevitable. Just as a note, Sprotrac projects Josh Allen's next contract as being 4 years, 160 million, with a 40 million/yr hit. Edmunds is probably going to get a similar contract to Jacksonville's Myles Jack, in the neighborhood of 15 million per season.
Now, yes, it is true we could probably sign Milano, restructure some contracts, and go forward. Let Williams walk, and try to sign another RT in free agency to replace Williams. BUT, you might take note of some factors, such as: #1-Milano is starting to become hurt, and that makes a long term deal riskier; #2- He'll eat into your cap money with Edmunds and Allen needing future deals, as well as the need to sign other players, and the uncertainty that exists right now for future caps; #3-With the expected release of a lot of players at end of this season, the Bills may have other options as FA's; #4- See #1, in that if you believe that Milano's trade value will never be higher than it is now, maybe you're inclined to make a deal BEFORE next season. The Bills ARE going to sign Milano, it's just how they do it. They haven't extended Milano yet, so a straight extension is likely out of the question. They are far more likely to use a "franchise tag" on Milano, and sign him to a one-year contract. For those who don't know, this is how franchise tags work:
There are two types of franchise tag designations: the exclusive rights franchise tag, and non-exclusive rights franchise tag: The emphasis in bold below is of my doing, since I expect Milano will likely be signed to a "non-exclusive" franchise tag.
-An "exclusive" franchise player must be offered a one-year contract for an amount no less than the average of the top five salaries at the player's position as of a date in April of the current year in which the tag will apply, or 120 percent of the player's previous year's salary, whichever is greater. Exclusive franchise players cannot negotiate with other teams. The player's team has all the negotiating rights to the exclusive player…
–A "non-exclusive" franchise player must be offered a one-year contract for an amount no less than the average of the top five cap hits at the player's position for the previous five years applied to the current salary cap, or 120 percent of the player's previous year's salary, whichever is greater. A non-exclusive franchise player may negotiate with other NFL teams, but if the player signs an offer sheet from another team, the original team has a right to match the terms of that offer, or if it does not match the offer and thus loses the player, is entitled to receive two first-round draft picks as compensation.
I believe the Bills will sign Milano to a "non-exclusive" franchise tag for next season. By doing so,they could then have Milano for all of next season, BEFORE they should formally extend Edmunds and Allen by end of next season. The danger (risk) doing this is, what if Milano's trade value goes down or he gets hurt? And what if, after next season, teams who have cap space right now for next season, and that could take on the amount of his next expected contract suddenly don't by end of next season? If that happens, you then have to franchise tag Milano for a further season in 2022 (unlikely) or perhaps watch him sign with someone else, or release him. Going back to what I said about teams who have cap space right now for next season, you can look back at this document (please note the Jacksonville Jaguars, who also have 12 picks in the upcoming draft and oodles of cap space for next season).
The Bills are NOT going to just Milano walk after next season, that would be foolish. An argument could be made that pursuing a franchise tag at end of this season, with a view to making a trade, may be considered a very viable option. Consider the parameters of the "non-exclusive" franchise tag, by which a player may negotiate with other NFL teams, BUT if the player signs an offer sheet from another team, the original team has a right to match the terms of that offer OR you let him walk for 2 first round choices. It's quite unlikely a team would give 2 first round picks for Milano on such an offer sheet, but it is far more likely that such a team would speak to the Bills first and try to work out a trade BEFORE things escalated to that point.
Would the Bills listen? I believe so. This will be a very deep NFL draft, and moving that next contract for Milano to teams who can afford him NOW might swing things. Think of this just as that childhood game, "musical chairs", where once the music starts (ie: the off-season) you find a chair and get seated quickly so you don't get left holding the bag later. Coming back to Jacksonville again, they are a team that should be investigated as a potential trade partner. They have ample cap space for next year, close to 100 with rollover money (so they can absorb salary), 12 picks in the upcoming draft, and, not an insignificant factor here, they will more than likely Draft #1 overall and take Trevor Lawrence-QB-Clemson. They will then likely focus on improving their defense, and Milano would be a valuable member of any such defense. Thus, they MIGHT be, an ideal trade partner. Time shall tell, but the Bills will weigh all options this off-season, and need to factor in their future cap commitments very seriously.
Other football thoughts from Da Moose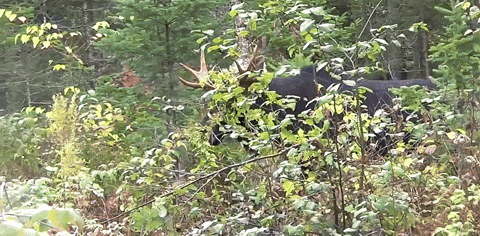 #1- The State of Michigan in college football– As a Michigan fan it's clear that, after 6 years, coach Jim Harbaugh has to go. They are no closer to beating Ohio State than when he arrived there. The team is poorly coached, but has talent. The difficulty in having a lame duck coach and program driven into the ground like this for 6 years is, it heavily impacts your future recruiting. No QB, or other highly ranked player, is going to pencil in Michigan as their first choice, and you can bet that any Michigan player playing now who CAN have a shot at the NFL, and is able to go, will leave after this year rather than commit to another year or more with an as yet unknown head coach. I also found it laughable reading stories about Jim Harbaugh possibly leaving to return to the NFL. Clearly, a story planted by his agents. What NFL team in their right mind is bringing Harbaugh in as a coach? No way. Harbaugh will have to take a coaching position at a less high profile school, and work his way back up. I'm not optimistic about his chances.
#2- The Detroit Lions firing of head coach Matt Patricia.- Stop me if you've heard this one before. An ex-New England Patriot assistant leaving to stumble badly and fail once leaving the nest under Bill Belichick. I watched Detroit twice this year, the last game being their Thanksgiving day match-up vs. the Houston Texans. Absolutely horrid. Usually, a coach SHOULD develop a game plan around what their personnel CAN do, NOT necessarily what you want. Not Patricia. He insisted, over and over again, on having his secondary play man to man defense, even though they aren't good enough to do that. DeShaun Watson killed them on crossing routes over the middle time and time again, with the Detroit secondary aimlessly trailing every play. The definition of insanity is doing the same thing, over and over again, and expecting different results, and THAT is exactly why Matt Patricia was fired.
#3-Maybe some of you watched the New England-Miami game this past Sunday. It was painful to watch, and awkward. Like watching some of your ex-inlaws have their 15th drink before X-mas dinner, or being outbid on an E-Bay auction for my colleague Dean Kindig's (https://twitter.com/TCBILLS_Astro) bobblehead. I bowed out when the bidding went above 1,000, thus, the search for stocking stuffers continues….Thing with this game was, neither of these teams have a hope of beating the Bills if the Bills play the way they can.
#4- MOCK DRAFT FOR THE BILLS, 2021.
I did this one on the profootballnetwork.com site (try it, it's fun), and I used multiple trade downs to acquire extra picks with a view to providing long term cap relief. Trust me, if you walk out of a draft with the following haul, you're doing okay. I picked:
#36-Alex Leatherwood-OT-Alabama
#65- Josh Myers-C-Ohio State
#94- Cam McGrone-LB-Michigan
#102-Marvin Wilson-DT-Florida State
#151- Ambry Thomas-CB-Michigan
#152- Kary Vincent, Jr.-CB-LSU
#158- Jacoby Stevens-LB/S-LSU
#186-Joshua Kaindoh-DE-Florida State
#214-Marlon Williams-WR-UCF
Also, writer's note here. You noticed my reference to Mt. Everest at the beginning of this article. For your own knowledge, if you don't already know, I strongly encourage you to reference this guy: GEORGE MALLORY. The best British mountain climber of his (or many other) generation, and an absolute rock star in his time. May have been the first to ascent Everest in 1924, some 30 years before Sir Edmund Hillary did it, but died on, likely, his descent from the top. Yep, I'd say George could have been an honorary Bills fan, in terms of dealing with past disappointments. Anyone remember Rob Johnson? Anytime I do, I almost have a seizure and need a paper bag to hyper-ventilate into.
Anyways, that's it for me. Happy Holidays everyone!!
Editor's babble: What a holiday treat by Shaun Mousseau. We thank him for his terrific contributions to our blog. You can find Shaun on Twitter @moose7766. Happy Holidays to all, and to all a good night.