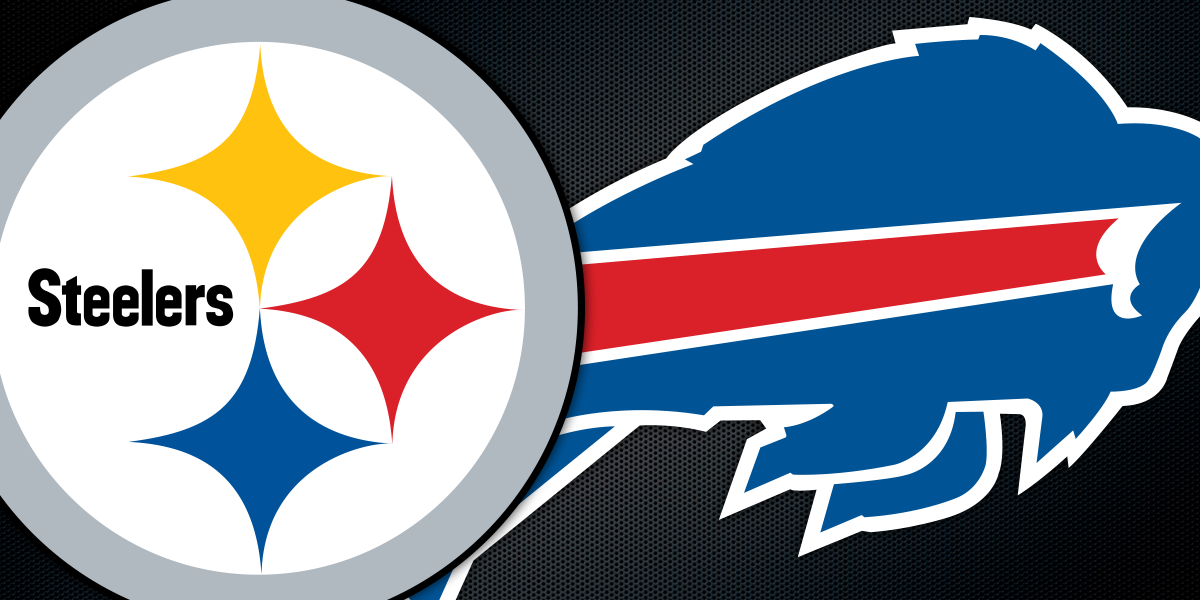 Before I delve into our matchup with the HATED Steelers, let's review the Bills last game, if you'll allow me, vs. San Francisco. Fellow Bills fans, it was a dominating performance in a 34-24 victory, which was closer on the scoreboard than the actual game itself. Josh Allen was superb, and the defense was, for the most part, on point. One thing that struck me was how San Francisco's defense was exposed by their secondary in this game.
Early in the game, San Francisco tried using some man to man coverage. This evaporated for them when they tried using Richard Sherman to cover Stefon Diggs. This promptly resulted in a pass interference call on Sherman, as he was clearly beaten on the play, and it could have been a deep ball coming to Diggs via Allen. Shortly thereafter, they placed Sherman on the other side of the field and used Jason Verrett to cover Diggs, while Sherman manned the other side against our own Gabriel Davis. The 49ers pretty much from that point forward also used zone coverages in their secondary, rather than man to man.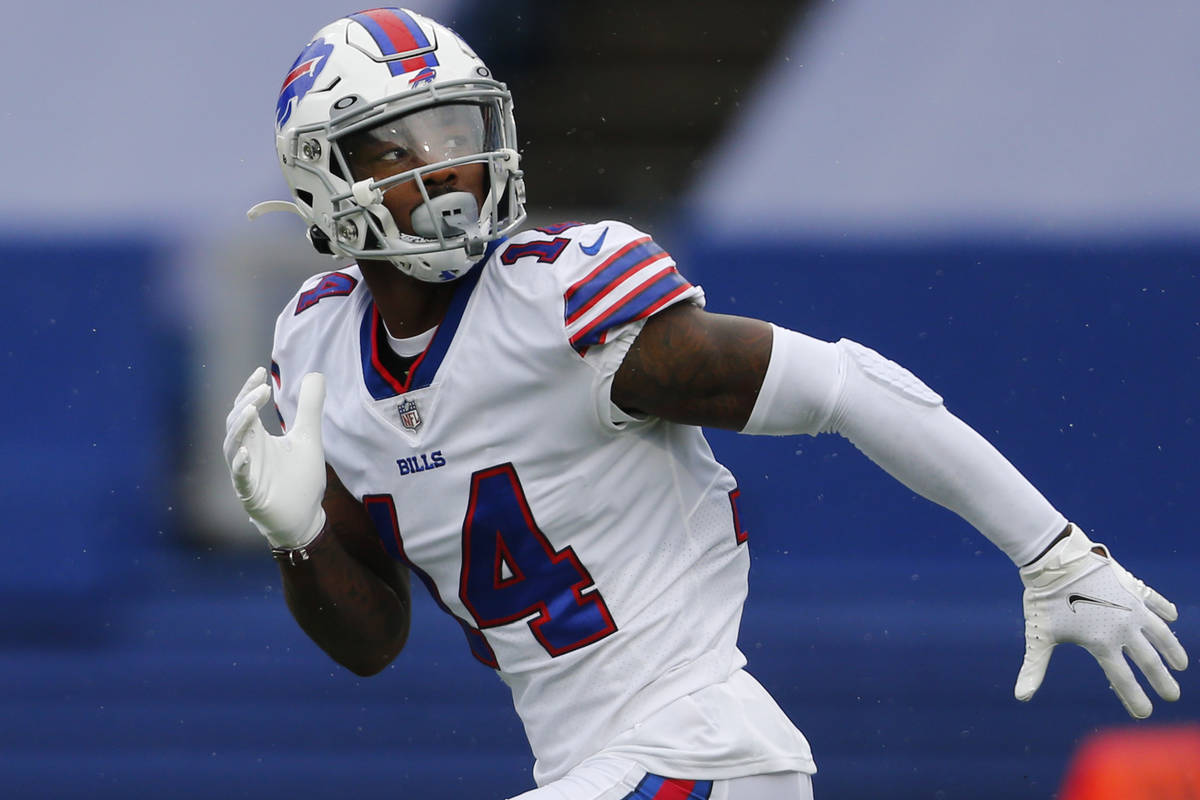 The problem the 49ers had is, Verrett isn't good enough to stay with Diggs in any way, so Diggs was doing basically anything he wanted. On the other side, Sherman isn't a good enough corner anymore to play much more than shallow zones, a fact evidenced by the long touchdown pass Gabriel Davis hauled in. It's also a point to make that both Verrett and Sherman have had Achilles tears in the past, so they aren't the corners they used to be.
Verrett in particular has played in only 3 games 2016-2019, and only 30 total in his career since 2014. Beasley also had a huge game because he was able to find soft spots in zones and capitalize. The truly scary thing is the Bills did not have John Brown for this game. If they had, this final score might have been much, much worse. It would not shock me at all to see the 49ers try to grab a CB in the upcoming NFL draft. They need it.
The key was the Bills offense and OC Daboll were very quick to key in on the weakness of the 49ers. After the 49ers switched to zone coverages, the Bills exploited them ruthlessly. This was a much better effort by the Bills overall than the previous game vs. San Diego. Now, Pittsburgh beckons on Sunday night.
Ahhh, the Steelers. The HATED Steelers. Before I get to them, the Buffalo Bills used to be a team who would run the football, grind out wins, play defense and hope to win. Expectations for the Bills have changed. The Bills no longer hope to win, they expect to win. As this progression has evolved in the last year, the Bills have now become a team that throws the football. A lot. The Steelers, like the Bills noted above, used to do the same. Now, the Steelers also throw the ball. A LOT. The Steelers are averaging 45+ pass attempts a game, and, in their last 2 games, over 50 attempts.
This could be a problem for the Bills, and will be a supreme test of their coverage. The Steelers present unique challenges in the passing game. First, their quarterback Ben Roethlisberger is having a great year. He's big, tough to bring down (sound like anyone we know?) and can really throw it. Plus, their receiver corps is very, very under-rated. In Chase Claypool and James Washington, they have deep threats. Claypool himself is also a large receiver, which presents its own problems. Inside, they often utilize JuJu Smith Schuster and Diontae Johnson as slot options, sometimes both.
I expect the Bills to match up Tre'Davious White on Claypool and Levi Wallace (gulp) on James Washington. BUT, it's the inside slot people in JuJu Smith Schuster and Diontae Johnson that worry me. Mainly because we are going to be relying on CB-Taron Johnson to cover one of them, and he's been, to be frank, having a brutal year in coverage. Schuster is a matchup nightmare due to his size (I've loved this guy ever since he was at USC), and Johnson is an ultra quick option they love to get the ball in space to and then let him create yards after the catch.
So, how do we approach this? Well, let's be upfront about one thing. it will be a high scoring affair. Every possession has to be valued as gold, and points need to be scored on as many possessions as possible. The Bills will need, nay, REQUIRE, pressure on Roethlisberger in this game. Vernon Buter's play last game for us, was very encouraging at DT, and if he provides that kind of stonewall effort again, our chances are greatly enhanced. I also wouldn't mind 3 inches of snow before the game (kidding). But seriously, ball security, for both teams will be key. Turnovers will be critical. The Bills will also need to mix up coverages on defense so they aren't strictly playing zone. Just as Josh Allen killed the 49ers when they played zone, so too could Roethlisberger if the Bills allow it.
It also would help if someone on the Bills offensive line can block Cam Heyward. If the Bills allow him to run amok it might be a long day. Someone should call Taco Bell and have some easily visible tacos on hand to distract him, if that's what it calls for.
Taron Johnson is also going to have to play much, much better in this game. This game might decide if he stays or goes at end of season. There are couple of other factors were mentioning. The Steelers, through no fault of their own, are having to play their 3rd game in 12 days. They looked worn down the last quarter of their game vs. Washington. Rightfully so, the league has screwed them. Do I care? Heck no. The Bills have been getting screwed for years. In the NFL, sometimes it isn't necessarily about WHO you play, but WHEN you play them. The other small item is, the Steelers receivers dropped quite a few balls last game vs. Washington. Let's hope that continues. And pray that Levi Wallace makes a play Sunday night.
PREDICTION: Bills 36- Steelers 30…..They're afraid of the Bills, and you can smell the fear from here.
Now, some random thoughts about the draft.
Upcoming 2021 NFL Draft
Okay, I wanted to point out a few things about players I've seen being slotted to the Bills in various mock drafts in Round 1 of the upcoming NFL draft. Here are my thoughts, but with a caveat: I only speak about players I've actually seen. For far better insight on other players outside the SEC, the BIG 10, turn to my fellow BillsMafia colleague Dean Kindig (@TCBILLS_Astro). He's like Santa. He knows when you've been sleeping, he knows if you've been bad or good (Robyn Mundy, looking at you here, LOL).
So, to elaborate, I view the Bills needs this draft as being somewhat cap based, but with CLEAR positional needs. In this sense, I view four obvious casualties next year… these being Trent Murphy (a healthy scratch in 3 of the last 4 games), Josh Norman, Taiwan Jones and Lee Smith. I won't mention Tyler Kroft yet, because the Bills could bring him back at a lower salary point. Having said that, where does that leave us? We'll be picking at the back end of the 1st round, and our immediate needs are CB, OT, LB.
At CB, it depends what is there when the Bills pick. If Jaycee Horn is there, or Eric Stokes the Bills will pick them (because it is certain Patrick Surtain and Caleb Farley will be long gone). However, I expect them to be gone as well, which means the Bills should focus their attention on this guy. ALEX LEATHERWOOD LT- Alabama. Can play RT for us (though I think even at LT he'd give Dawkins a run for his money immediately) and can for sure play guard. Plug and Play starter. Really, with Cody Ford looking like he could be draft bust, this is a very logical pick. When you play LT at Alabama, your credentials are just that, and this guy was a 5 star recruit coming out of high school. He already has a National Championship under his belt, and maybe another later this year.
Now, I thought I could highlight a couple of other players the Bills should consider in the first round. I'll look at three players the Bills should NOT pick in Round One.
Nick Bolton-LB-Missouri
I've watched Nick for two years, and he's definitely going to play in the NFL. He just shouldn't play for the Bills, and certainly not as a 1st round pick. Why? Let's start with these things. First, Bolton is undersized (6 feet, 230) to play strong side (SAM) linebacker. Second, there is no way he can play MIKE, because Tremaine Edmunds is a physical specimen with better size and athleticism. Edmunds is just better. Third, drafting Bolton to play weak side linebacker (WILL) to potentially replace Matt Milano will not work. Bolton is a North-South player. Highly aggressive, but isn't really a sideline to sideline guy to put in coverage. Bolton's physical nature also could call into question his long term durability. I view him as a 3-4 linebacker, where he occupies one of the ILB positions. Think Pittsburgh Steelers, not the Buffalo Bills. Nick, in my view, isn't an ideal 1st round pick for the Bills.
Shawn Wade-CB-Ohio State University
Shawn has been highly touted, but it is important to remember he played behind Damon Arnette and Jeffrey Okudah last year at OSU, both of whom were 1st round picks in the NFL draft (as outside corners), leaving him to play slot corner. This year OSU moved him to outside corner, and it's been difficult for him. He was, literally, abused by Jahan Dotson of Penn State (144 yards, 3 TD's), and same thing happened with Ty Fryfogle of Indiana (218 receiving yards, 3 TD's)… both of whom, I might add, project more readily to being slot receivers in the NFL. Yes, he can probably play slot corner, but in the NFL draft, it ALWAYS comes down to the fact that it isn't necessarily WHAT you buy, but WHERE you buy it in the draft.
Do you pick a slot corner with a 1st round pick? No, you probably don't. If you're purely drafting a slot corner, you could probably pick Ambry Thomas from Michigan in Round 3 or 4. There are better players available than this in Round 1. Always remember, when you select a 1st rounder, the idea is you get a starter, or at least someone that can compete for a starting position in their first year, NOT a purely developmental prospect. If he is developmental, you take them later in the draft.
Jeremiah Owusu-Koramoah- LB- Notre Dame
Again, this player will play in the NFL and be valuable, but a position change will likely be in order. At 6'1, 215, he's small for a LB. He would have to play weak side linebacker, but after watching him this season, he isn't strong at tackling, has trouble shedding blocks, and he's fluid (true) but lacks strength. His tackling efforts almost always have the target dragging him 3 yards forward. In the NFL, he'll be dragged by men for 5 yards or more. I view him as a strong safety.
Consider this: A lot of Bills fans view Matt Milano as a smaller LB, at 6'0, 223. That's 8 pounds more than Jeremiah and his frame is pretty much maxed out, seeing as he is almost a senior in college. Drafting him to be a replacement for Milano? Heck No. If you consider Milano a liability vs. the run, and I do… the stats back that up. How would Jeremiah fare as a replacement? Draw your own conclusions. Still, Jeremiah will be a useful player as a hybrid type, but you don't draft sub package defenders with 1st round picks. If he's a strong safety? Maybe, but not as a LB.
So, that finishes things for me. My next article will focus on some potential Bills personnel decisions at end of season, including a possible Matt Milano scenario. I know a lot of Bills fans want him to stay and so do I, in a perfect world. But this isn't a perfect world and, in life, sometimes you have to do things you don't particularly want to but have to nonetheless. Anyone who has ever been married knows exactly what I'm talking about.
Until next time, burn any Terrible Towel you can get your mitts on before Sunday.
Editor's babble: We got a 'three-fer' from Shaun today; review of 49ers game, preview of the matchup with the Steelers and some draft commentary for dessert. Thanks, Shaun Mousseau, for bringing your thoughtful commentary to our blog. You can find Shaun on Twitter @moose7766.