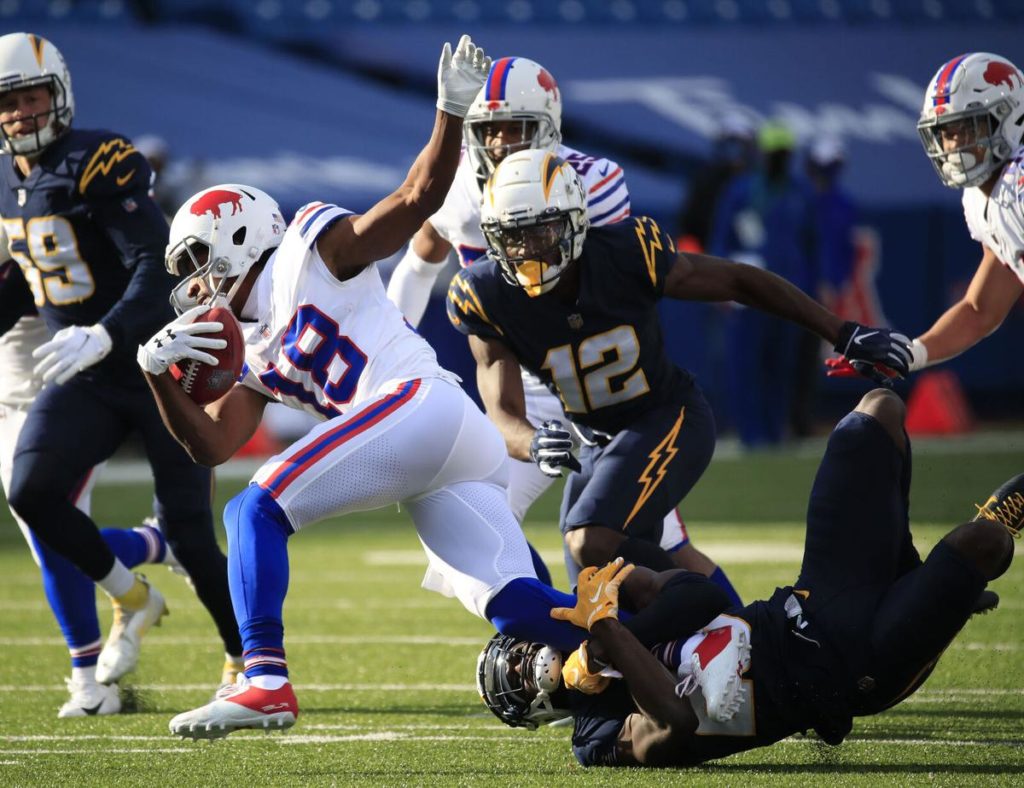 Only Buffalo could create a term like "traumatic win." The Chargers look like the 2018 Bills, which won't be helpful again this season. Warping time paired with a haunting feeling is a genre crossover no stranger than listing what went wrong during a victory. The defense and rushing saved the day like always, and I'm so certain my memory's right I'm not even going to check it.
You can't expect workers to play four whole quarters after two weeks off. Do you get right back to your to-do list five minutes after vacation ends? Double the preparation time apparently isn't long enough to teach three players how to knock down a pass that traveled across four states.
Taking off large parts of the second half is not the way to conserve energy for the playoffs. The Bills are melodramatic like Jersey Shore cast members. Stop creating tension with lapses in judgment during weddings or games.
Playing a whole game is supposed to be a given. Not doing so keeps the Bills from being seen as potentially great. It's not just pregame show blather that's at stake: taking leads for granted will eventually make them disappear. Being saved by Tre White is as exciting as it should be unnecessary.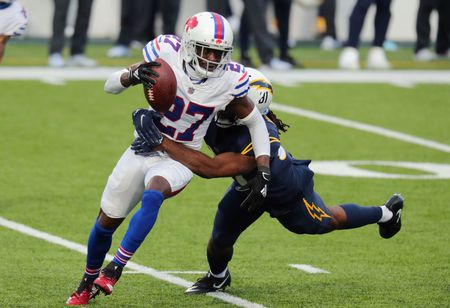 This squad is as inconsistent as my moods. If a division leader wants more lauds, they can be thorough enough to prompt CBS to switch to more competitive fourth quarters. The lack of discipline is as horrifying as a stubborn unwillingness to protect the ball. Sean McDermott can decide which is a better reflection of his coaching.
Too often, the Bills offense seems to be playing the Bills defense. They were competing with themselves the whole time, which is the series finale's discovery. I apologize for spoilers, but everyone watching should've figured out the theme.
Leave a Facebook comment on the Bills page expressing gratitude for such thrills. A horror movie would be dull if characters fled the house and called cops. Similarly, questionable moves make games tense. Devin Singletary's not going to get that many carries again without securing the item he's tasked with carrying. Costing 20 yards is not the way Ed Oliver should get noticed.
You thought a running back fumble while trying to put a game away was as bad as at would get. You're an optimist. The center-quarterback exchange goal should be zero errors ever. Failing proper execution of football's most basic play, fall on the ball. Or don't to aggravate fans who least deserve it. I'm only focused on turnovers to distract from not knocking down a Hail Mary again. Pain is useless without learning how to avoid it.
Allowing an implausible prayer to get answered again is the wrong kind of throwback. I was already unwilling to forgive the Chargers not wearing powder blue during retro week. Why are the bolts navy blue? Don't they know how weather works? Justin Herbert must be frustrated for many reasons.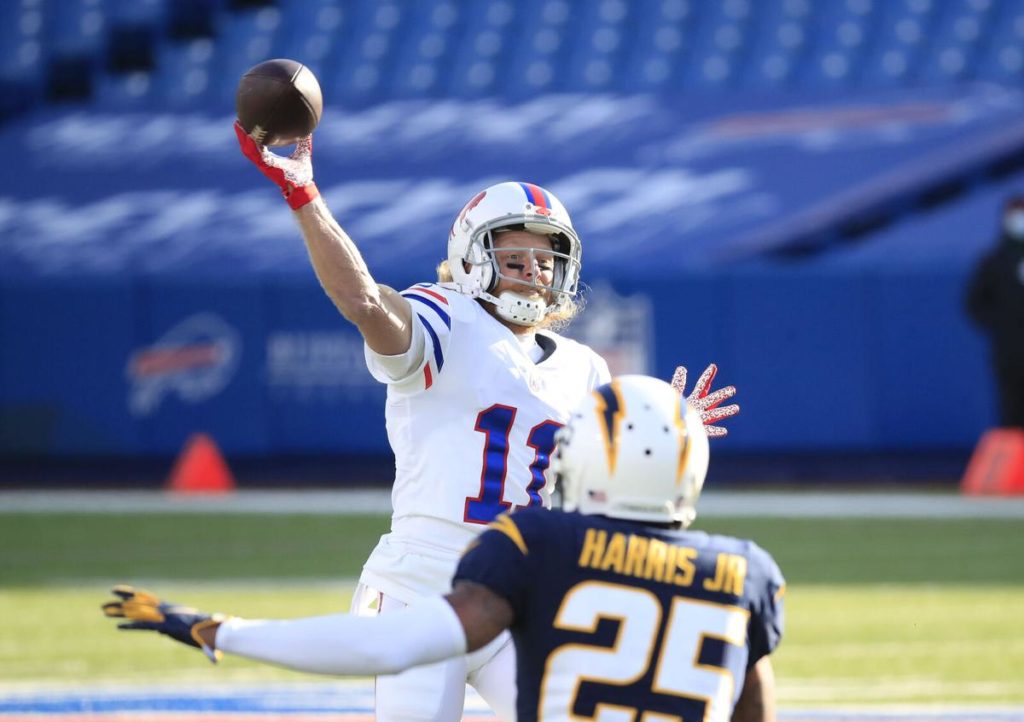 At least Buffalo's throwing worked in limited samples. Everyone has to enhance contributions while John Brown heals. Possession quarterback Cole Beasley also makes the occasional grab himself. Who knows what kind of pass is best to catch more than a receiver? It only seems like Gabriel Davis has been here for years. And you can't stop Stefon Diggs: you can only interfere with him. His presence is significant even when he only gains 39 yards. The threat looms like a werewolf. The Moon will be full again.
Will a brief injury scare provide gratitude through perspective? Fans who donated en masse to Children's Hospital are the sorts who'd also volunteer to spare an ankle. Josh Allen needs two more than I do. Remember the Matt Barkley era from 2:20 p.m. to 2:20 p.m. It doesn't seem fair the Bills used three quarterbacks while the Broncos and Bears get none.
Setting a fantastic standard is the best way to disappoint. I feared a letdown if Allen only threw for, say, 157 yards. Herbert threw for two yards more than twice as many. But the results outweigh the method. Trust the process, sort of.
Allen's still doing the job even if his agenda is as sparse as the last college class before Thanksgiving. He's already gained the eighth-most passing yards by a Bills quarterback, with a chance to pass Doug Flutie by year's end if everything goes right. The list may not impress with its depth. But he can only add to it now instead of altering the past.
The Bills want us to understand reality, which is why they make every game a life lesson about how nothing can be easy.  We've learned enough.  There was a time when winning the eighth game during the finale would have been the consolation prize for another underwhelming season.  This franchise no longer tops out at mediocrity.  But an improved overall tone is no excuse for inconsistency.  The game's length remains four quarters even as other rules change on the fly.  As a special treat, play for each of them.
Editor's babble: Enough with trying to give the game away with all the turnovers and sloppy play in the second half. Thanks, as always, to a man I greatly admire for his wit and generosity of spirit, Anthony Bialy… for all his contributions to our blog. You can find Anthony on Twitter @AnthonyBialy.