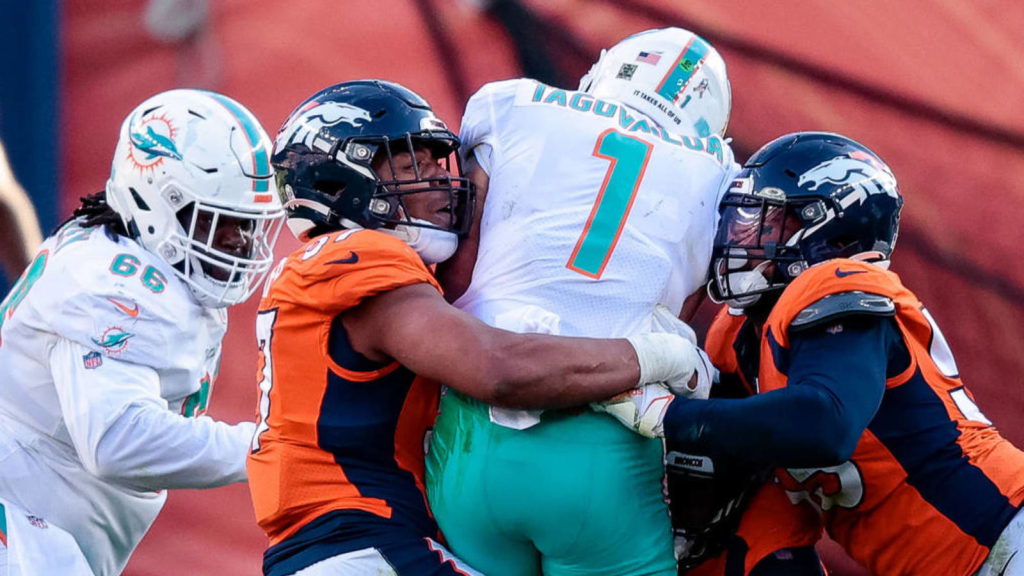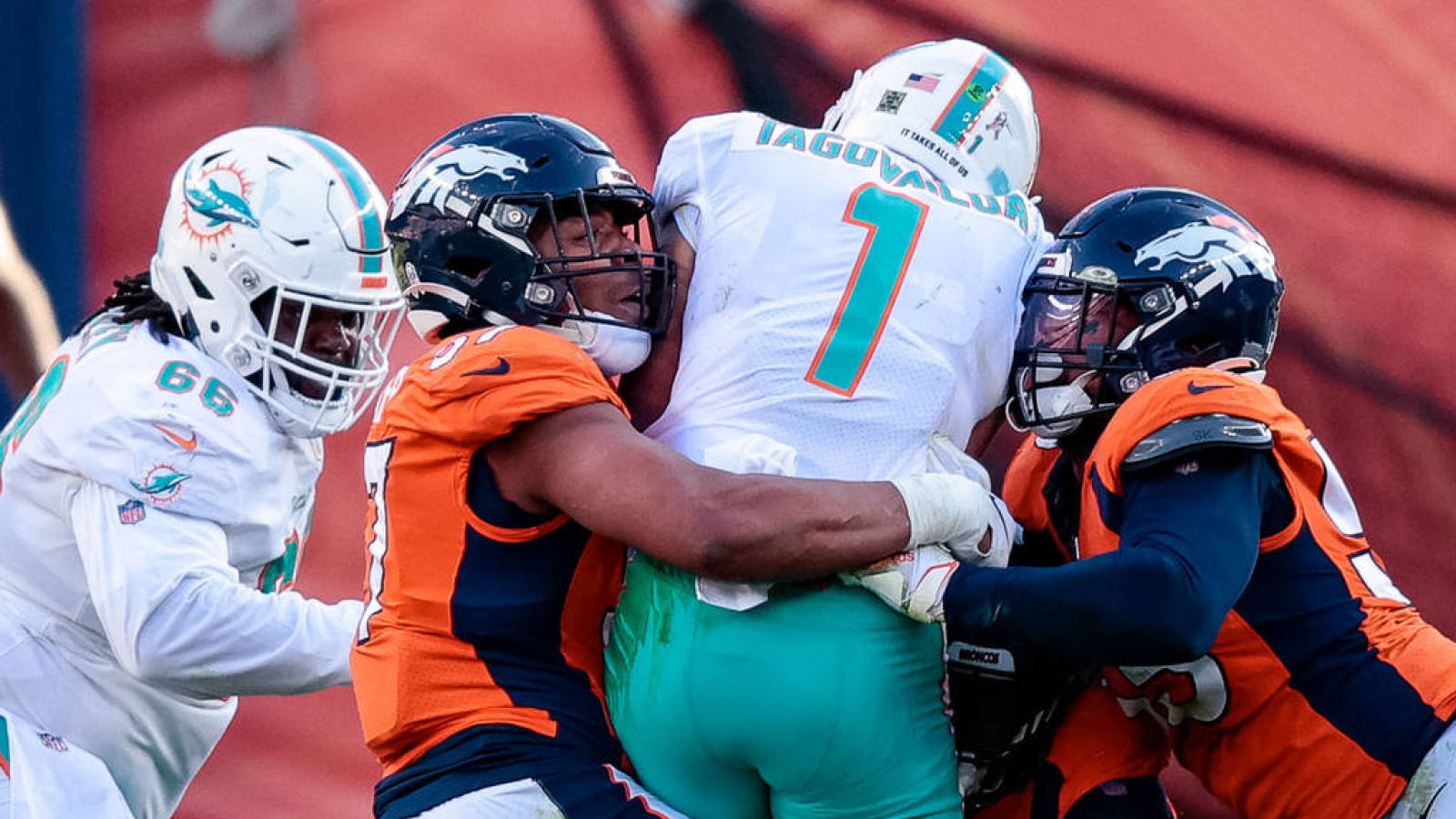 Miami Dolphins quarterback Tua Tagovailoa found out the hard way on Sunday that playing in the NFL might be a little harder than he originally thought it would be after defeating the Chargers the prior week. The Denver Broncos proceeded to give Tua a reality check, and after six sacks head coach Brian Flores sat him down in favor of Buffalo's fan favorite, Ryan Fitzpatrick.
It almost worked, too. Flores rolled the dice hoping to snag a victory and match the Buffalo Bills' 7-3 record. The Bills would own the tiebreaker after defeating the Dolphins in the second game of the NFL season, but the Dolphins came up short and are now one game back at 6-4.
Had the Dolphins won, it may have proved a little harder for Flores to announce they would be going right back to Tagovailoa, after a half dozen sacks and not exactly looking like the world beater the national media declared him to be at this point of his young career. Woops.
Flores knew it was too early to heap all the praise on Tua after the media claimed he "lit up" the NFL during his first few appearances. Truth be told Miami's defense likely deserves more credit for their five game win streak. And maybe some Fitzmagic also helped along the way.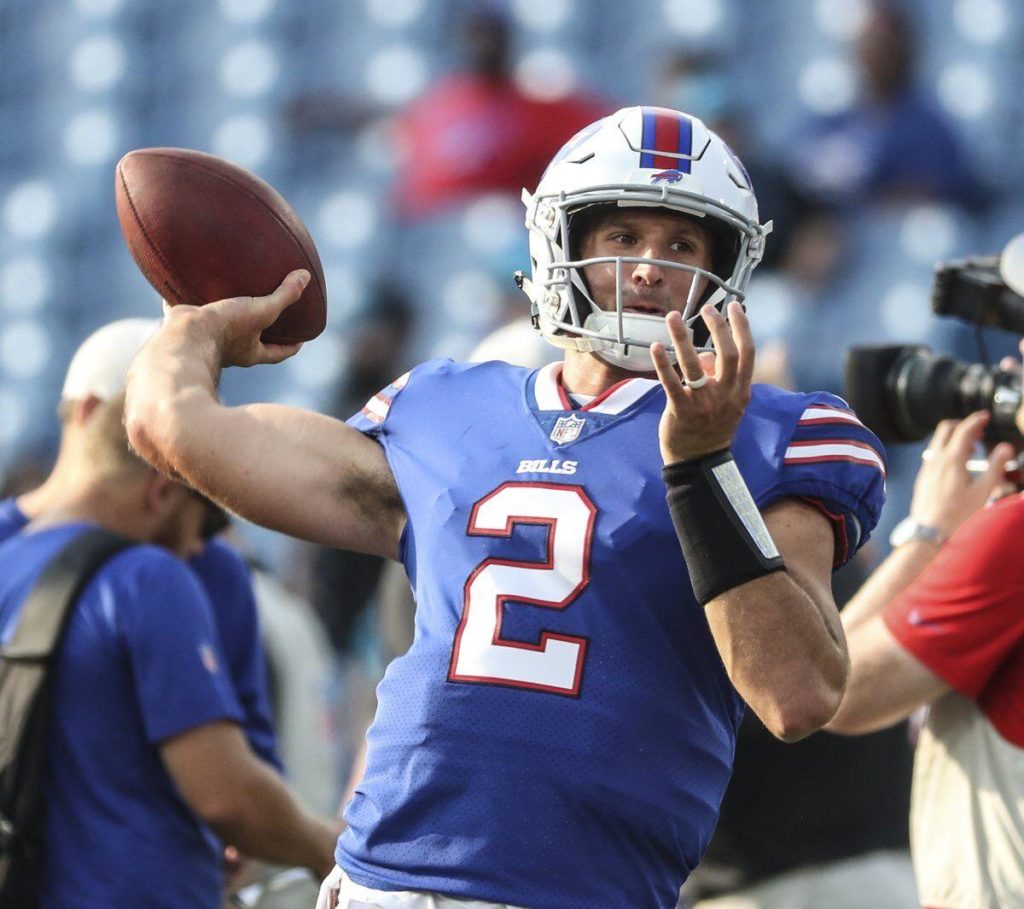 The transition to the NFL is not usually 'easy' for any rookie quarterback, no matter where they played in college. Just ask Josh Allen what it felt like to be thrown in after Nathan Peterman's professional career famously went down in flames. If Allen wasn't the mental warrior he is it could have easily destroyed his nascent career.
But you knew that's where all of this babble was leading, didn't you?
There is no one-size-fits-all strategy for caring and nurturing rookie quarterbacks in the NFL. Each one is different in more ways than just where they played their college ball. Trust me when I state without hesitation that Laramie will never be confused with Tuscaloosa in terms of harboring potential NFL football talent, although Wyoming does quietly donate their fair share.
The process of properly preparing a young quarterback for life in the NFL is as variable as the colleges they came from. You can easily assess differences in college football programs, but it's a much bigger challenge to understand what works best for each personality type.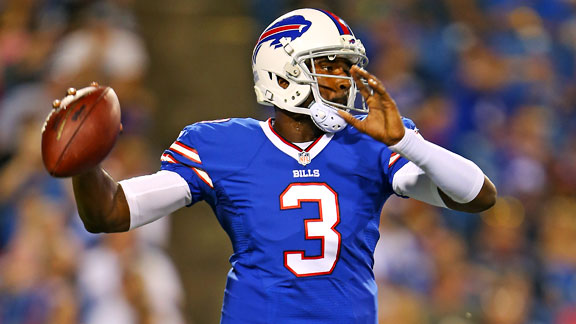 For example, it's clear the Bills completely ruined EJ Manuel's career path by not putting him in the right position to develop into a successful quarterback in the NFL. I suspected this all along, but EJ confirmed much of my theory that he lacked confidence and that needed to be formally addressed in his plan for development in this interview on Eric Wood's 'What's Next?' podcast.
This is where the coaching and front office staff in Buffalo at the time not only failed to surround Manuel with the right type of players who would nuture his success, they failed to consider his innate personality and how it may affect his development as a quarterback in the NFL. Then contrast that disaster with what happened when Josh Allen was thrown to the wolves long before he was ready to face his first NFL opponent.
If Allen didn't have a mental mindset that allowed him to go out in completely unfamiliar circumstances, fall on his butt and pull himself together and continue to grow, his career trajectory might be a different story. The biggest difference between EJ Manuel and Josh Allen is between their ears. It's sad and pains me to write those words because I have nothing but love for EJ Manuel.
Much like we see Sam Darnold's current situation, isn't it?
Hopefully Darnold will be released from the pit of misery and traded to a team that deserves to nurture him into becoming a successful quarterback in the NFL. In a perfect world from my point of view, that might be a place like Indianapolis. No one could revive Darnold's career better than Frank Reich. #FreeDarnold should become a thing on Twitter.
So did Flores make a huge mistake by setting the hook on Tua Tagovailoa and yanking him from the Broncos game on Sunday?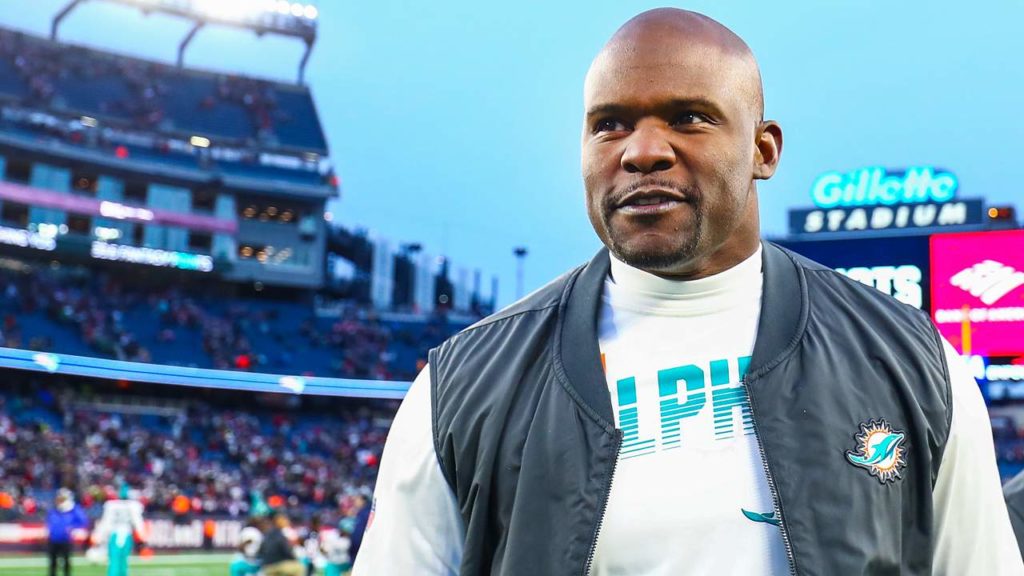 Not necessarily, and I would definitely give him the benefit of the doubt on this one. To date, Flores has proved to be a solid coach in the making. He's more like Sean McDermott than many fans may realize. He seems like a quiet person to the outside world, cerebral and very much believes in the same strategy of finding players committed more to playing football than hanging out on South Beach. I think his future is very bright and the Dolphins are in good hands. Dammit.
What is the right strategy when your team is ahead of their developmental curve and making noise in the AFC East? Do you sacrifice a win in order to give your fledgling star quarterback a life lesson in the NFL, or snag a victory and challenge for the division title? It's easy to be the armchair coach in this situation, but it's a lot more complicated than fans who think there's a cookie-cutter answer to this vexing question.
The bottom line for Bills fans is we should know from experience what it's like to watch a coaching staff destroy one young quarterback after another by ignoring the delicate process that needs to take place. That process includes developing a clear understanding of their psyche and how best to nurture it along in the NFL.
The Bills are blessed to have found a quarterback who is mentally as tough as he is physically. That didn't happen by chance. Patricia Allen's legacy will be more than what we see at Oshei Children's Hospital in the years ahead. It will very much play out on every field in the NFL for what we can only hope will be many years ahead.
Editor's babble: If you want to holla at me, you can find me on Twitter @RobynMundyWYO.