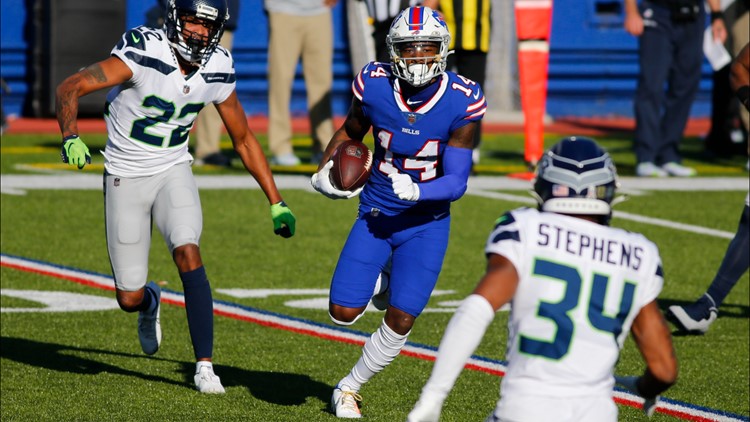 Life can get too predictable. Sure, it's comforting when bourbon tastes the same every time. But there's more than spirits, if that's conceivable. Circumstances get distilled based on the schedule. The Buffalo Bills established the precedent of beating someone we were told was expected to win. It turns out there's a good reason to play games other than avoiding exercise.
Every previous outing this season went as you'd figure. Bookies were bored at how easy it had gotten to guess results. Unscripted drama felt as contrived as a Fox mystery singing show. States adding up votes had more drama than Buffalo's results even if the games contained thrills within them.
The Bills seemed better than everyone they beat while being worse than those who beat them. Ending up with obvious outcomes is actually strange when it happens 100 percent of the time. Anyone upset there were no upsets can enjoy a mild one.
The biggest reason to bet against Buffalo was the sense they hadn't yet played up to the level of the NFL's honor students. But there's finally evidence to suggest they deserve a promotion that goes beyond their grades.
Vault over the defeated during the best wins.  Getting to 7-2 doesn't seem like the achievement of a plucky underdog.  But a squad that has improved to the point of looking unrecognizable compared to the historical season of 2018 can now say it beat a foe who sort-of deserves to be a media darling.
Sunday's game turned into a race to see if they could keep scoring despite a vanishing line. Right tackle Matt Barkley was ready to suit up if needed. But you just have to last until the clock finishes ticking. Concerns about how long the zombie barricade will hold were assuaged by how the assault stops by rule after sixty minutes. Resilient Bills blockers kept it close enough to intact. Now, they're in the midst of a week to refortify. Time sometimes heals all wounds literally.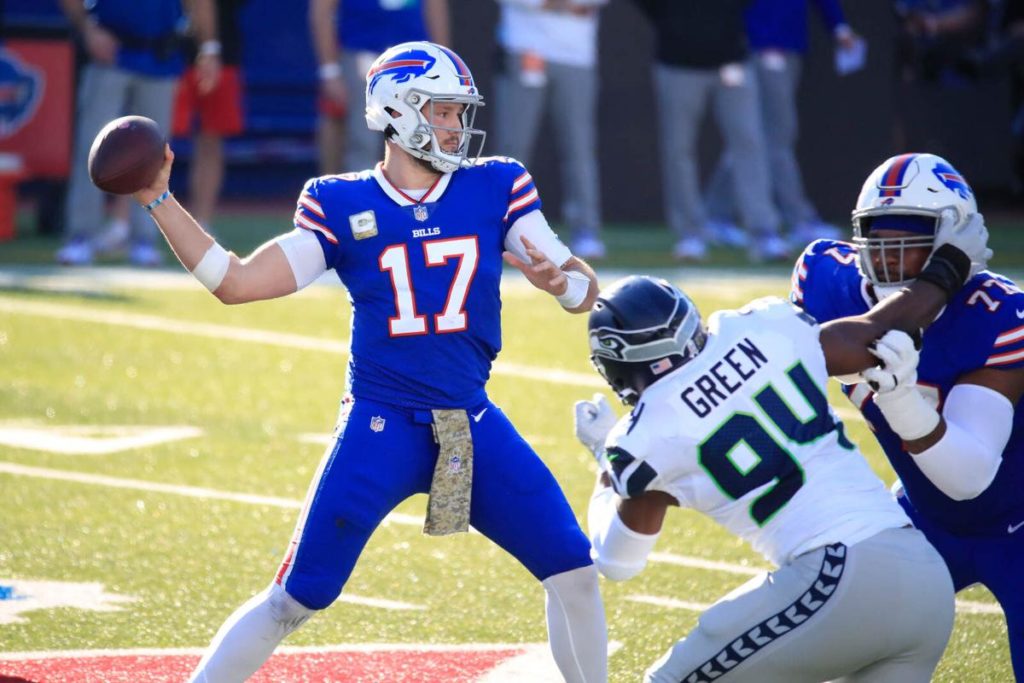 Nobody told a quarterback who gained about 37 miles that he was supposed to get sacked every other attempt. Josh Allen brushes against historical numbers regularly, which results from approach. Setting out to heave enough to make Drew Bledsoe blush would backfire. Instead, they respond to circumstances, in this case through noticing Seattle plays James Harden-style defense by trying to outscore you. The Bills are only obsessed with throwing because it works as often as Colt 45.
The Legion of Boom is clouded in gloom. It remains formidable as long as the forward pass is illegal. Brian Daboll noticed the Seahawks secondary has emptied out like a bar where a karaoke performer chose Jimmy Buffett. The offense spent a dodgeball match targeting the kid using an inhaler.
Don't be embarrassed by these riches. A beauty score from Isaiah McKenzie signified that these receivers go deep more than on the field.
Wideouts must be collectively ridiculously talented if we almost take John Brown for granted. It's easy to have forgotten how much he added as he coped with injury, especially since it turns out they traded for Stefon Diggs. But he's back to making gains anywhere from -2 to 33 yards. A superlative group has distanced itself from Kelvin Benjamin, whose attitude toward effort is reflected by how his Twitter bio still includes the Bills Mafia hashtag.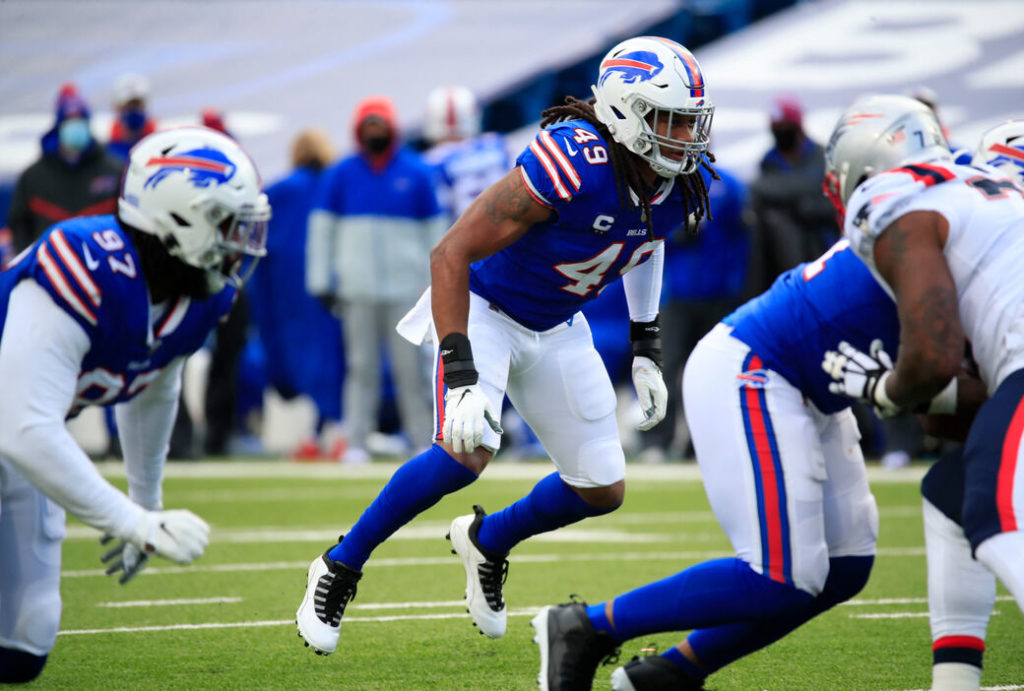 Growing accustomed to the pro game is as welcome a development as returning from injury. Tremaine Edmunds looked like he's finally making fans stop wishing there were more linebackers in the scheme. The only way to improve upon patrolling from sideline to sideline is to be really mean about ending plays quickly.
It only seems excessively zealous to feel impressed by a defense that gave up 34. They might only need to create a chance at outscoring Russell Wilson. Seattle continues to tally points regularly even if the only thing scary about their defense is memories. In a league where nickel quarterbacks get introduced with fellow starters, six scores might not be all that many to concede.
The Bills can't just thrive against the leagues' lowlifes while struggling with the grade curve thanks to those mean honors kids. I mean, they can, but they're not going to get far. A win against a team from that ghastly other conference felt more significant than it would seem on the surface.
If everything went according to plan, Amazon would still be occasionally selling you books while you went to a department store for detergent.  Remaining open to possibilities offers a chance to grow.  The Seahawks game was one where it was easy to presume a loss.  An outcome that surprised sadly conventional thinkers is why presuming what will happen is certain to result in hilarity.  Buffalo's record thankfully isn't funny.
Editor's babble: Amazing that the Bills are 7-2 and pundits are still asking if they are for real. Thanks, as always, to Anthony Bialy for keeping us chuckling during some rough times. You can find Anthony on Twitter @AnthonyBialy.