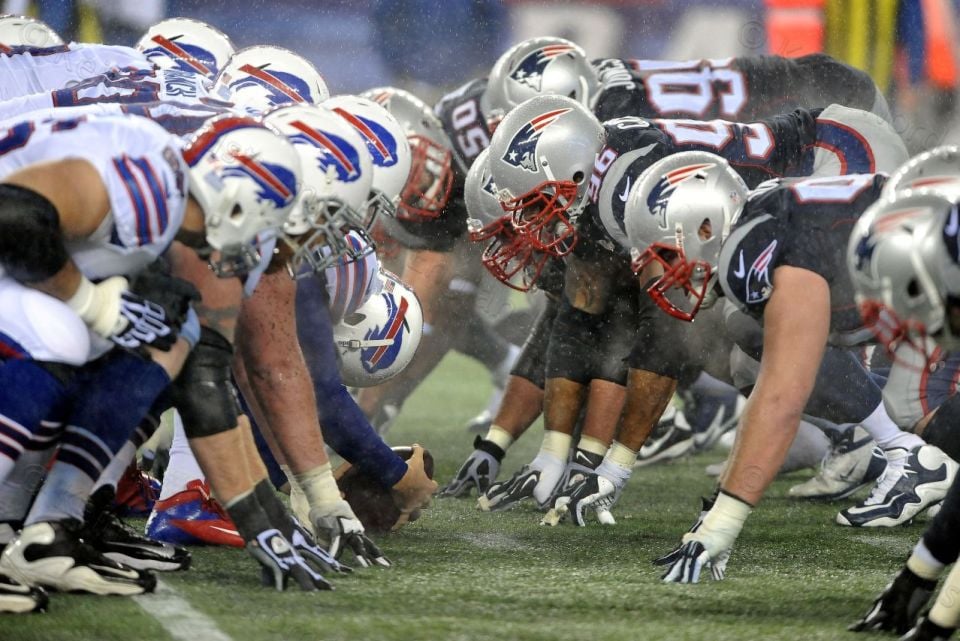 Okay Bills fans. Whether we like it or not, this is the most important game of the year for us. New England. Aka: Cheaters Inc. All roads to the division title run through them, and we will get their best game Sunday. What can we expect in this matchup?
When New England has the ball– Julian Edelman at WR is already out for this one. WR- K'Neal Harry has a concussion, missed practice Thursday, and he's questionable to play vs. the Bills. Even if Harry does play, he'll face the human eraser, Tre'Davious White. What this means is, NE has no choice but to go with the run game, and to potentially highlight a couple of options they haven't used yet.
In terms of their strategy, they will use the running game, especially using screens, and I expect, to try to involve their TE draft picks from last year, Assai and Dalton Keane, more in their offense. Between the two of them, so far, they have ONE reception. I expect NE to unveil them this weekend. In general though, New England's skill players are slower than what you find with most NFL teams. It's not hyperbole either; Just watch them, as I did extensively when they played Denver and SF, both losses for them. So, what does this mean for us?
Well, on defense, it will be critical for the Bills D-line to contain the pocket so Newton doesn't break out and run; no more running laps wide to end around on a pass rush. The Bills want him in the pocket and passing (see his 3 interceptions vs. SF as Exhibit A as to why we want this), rather than running.
The Bills seemingly know this, that's why I assume they sat Dane Jackson on the practice squad this week and are playing Taron Johnson at nickel corner… because Johnson is good at run support, but struggles in extended coverage. Since the Patriots aren't going to be able to pass on the Bills, or have difficulties doing so, Johnson plays, while Jackson sits (though Jackson should be playing; he earned it).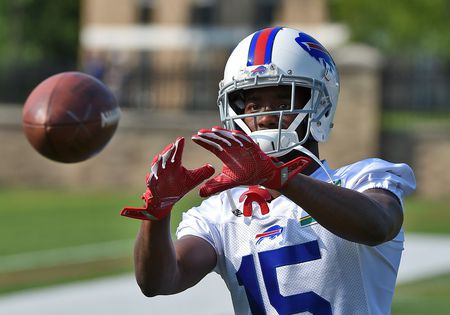 When Buffalo has the ball– Since Buffalo gets John Brown back at WR, choose your poison. You either get Diggs at one WR spot, or you get Brown. The last couple of Bills games, the reason the offense was stagnant was because, without Brown, we didn't have a true TE threat to work the middle of the field.
TE is still a sore spot for us, but with Brown, we can easily lineup 3 or 4 wide sets and run them well. If the Bills TE's can contribute, that's a bonus. Buffalo should also try to implement more screen packages, especially involving rookie WR Gabriel Davis, who is a LOAD moving downhill. NE, for all their offensive faults, does have a good secondary, and it would be unwise to make questionable decisions with the football. Expect Cole Beasley to have a good day working the middle of the field also.
Prediction: Bills 20- NE 13
RANDOM MOOSE DROPPINGS
Looking forward, let's consider our CB room (I'll leave the safeties aside).
In 2 years, it's fair to say that our CB room, may only have two returning members, these being Tre'Davious White and Dane Jackson. Josh Norman will be a cap cut next year. Taron Johsnon? Likely dealt rather than being given a new contract. Cam Lewis? might be around. But unlikely. So, Levi Wallace, what happens to him? He's 26, and will be a restricted free agent at end of season.
Here's the NFL's restricted free agency policy: Just so you know.
"A player with three accrued seasons and an expired contract. RFAs are free to negotiate and sign with any team, but their original team can offer them one of various qualifying offers ("tenders") that come with the right of first refusal and/or draft-pick compensation. Players can choose either (a) or (b) regardless of which is greater in the applicable tenders below.
The RFA tenders are classified as follows:
First-round tender: One-year contract worth the greater of (a) $4.641 million or (b) 110 percent of the player's prior-year base salary. If the player's original team decides not to match an offer sheet signed with another team, it is entitled to a first-round draft pick from the player's new team. A signed offer sheet with a new team includes Principal Terms that must be matched by the prior club. However, if the new team includes terms that waive or limit its ability to designate the RFA a franchise player, the old team will not have to match this term if it has tendered the player with an offer worth $500,000 more than the first-round tender ($5.141 million in 2020).
Second-round tender: One-year contract worth the greater of (a) $3.259 million or (b) 110 percent of the player's prior-year base salary. Draft-choice compensation: second-round pick. Original-round tender: One-year contract worth the greater of (a) $2.133 million or (b) 110 percent of the player's prior-year base salary. Draft-choice compensation: a pick in the round the player was originally drafted in. Right-of-first-refusal tender: One-year contract worth $2.133 million. Team has the right to match any offer sheet signed with another team, but there is no draft compensation tied to this tender."
In all of the above scenarios, whether it is First round tender, second round tender or original round tender, Levi Wallace doesn't meet any of these criteria, since, under option (b) outlined above, he's probably not going to be offered a contract worth 2.133 million (or higher) on a 1 year contract. Since he also wasn't drafted, draft pick compensation won't apply or be available to the Bills. Bills MIGHT offer him the Right-of-first-refusal tender: A One-year contract worth $2.133 million. Bills would then have the right to match any offer sheet signed with another team, but there is NO draft pick compensation tied to this tender.
The problem with the Right-of-first-refusal tender, though, is TERM of a contract. Highly unlikely the Bills offer a 3 year or 4 year term, which Levi (justifiably so) might receive from another team in an offer sheet. Far more likely the Bills move him at end of season in a trade rather than potentially lose him in a tender situation, where they don't want to match either the contract amount OR term of contract. Where could he go? Look, Jacksonville has 2 picks in the 4th round; Minnesota has THREE picks in Round 4 (including our own 4th rounder we gave up to acquire Stefon Diggs). I could definitely see a scenario where the Bills try to acquire one of those 4th rounders from either team.
One last note:
If you're watching college football on Saturday, check out Alabama vs. Mississippi State. Specifically to check out 2 players on Bama's offensive line; Alex Leatherwood-LT and Deonte Brown-LG. The Bills should be looking at both. When the Tide beat Tennessee last week, their RB-Najee Harris, had 3 rushing touchdowns. All came running behind the left side of their line, and these 2 beasts. Leatherwood can play Tackle or guard, Brown, only guard, but he's huge and murders people in the run game. If you're in front of him, and he sees you, that's your problem. Bama's OL basically plays one way; they go straight ahead and run block and dare you to stand up to them. Most can't.
Until next time, GO BILLS!!!!
Editor's babble: Really enjoyed Shaun's perspective on the Patriots game here. He's a great addition to our writing staff. Thanks again, Shaun. You can find Shaun on Twitter @moose7766.