So, this Sunday the Bills play the Jets. After losing the last 2 games, they should rebound with a better effort in this one. What can we expect with the Jets? Well, the Jets are a mess to put it simply. The Jets are presently 30th in pass offense; They've allowed 18 sacks, so are in a tie for 26th overall, which means the Bills D-Line has a huge opportunity to get some confidence going in this game. Frank Gore is now their lead back, so explosive plays there are out. In essence, the Jets offense will revolve around their one true downfield threat, Jamison Crowder, catching balls, and he's very good at that. He should have a 100 yard receiving game. What do I expect transpires in this game?
WHEN THE JETS HAVE THE BALL
Expect the Jets to try to take advantage of the Bills recent D-Line deficiencies, and utilize the run game, sprinkle that in with tosses to Jamison Crowder to TRY to get first downs, grind out the clock, and keep our offense off the field as much as possible. Problem is, the Jets are 30th in passing yards per game, and 26th in rushing yards per game.
In short, considering their recent losses, and the margin of victory associated therewith, they need the Bills to basically hand them this game on silly turnovers. Sam Darnold MIGHT play in this game, and it's a shame the Jets have basically wasted his rookie contract. He's a classic example of a young QB having no help at all, and being thrown to the wolves. In short, I can see no realistic way the Jets win this game unless the Bills have a complete and utter meltdown.
WHEN THE BILLS HAVE THE BALL
Buffalo's rushing attack has grossly underachieved so far, but the Bills have more than enough in the passing game to handle the Jets, especially if John Brown gets back to form.
The Bills are 4th in total yards per game, and 2nd in passing yards per game. That's a HUGE problem for the Jets, since their secondary is weak. Yes, the TE spot is a concern for Buffalo, but if they limit dumb mistakes, the Bills should win this game by at least 13 points. Expect a lot of 4 wide sets from the Bills, and more use of the screen game.
The Bills first meeting with the Jets saw a solid Jets run defense; I'm not so sure that applies now. The Jets also traded DT-Steve McLendon and LB Jordan Willis this week, so they are weakened on defense already, plus the mood of that team has to be questionable at best. It's clear, the Jets have waved the white towel on this season, and are trolling for the #1 overall draft pick. I'd be shocked if the Jets win a game this year actually.
On to other things. Okay folks, by now we have all had time to digest the Bills loss to Kansas City Monday night. Sure, some of us are down about it, but we also have to be realistic here. Did anyone think the Bills are of the same caliber as the Chiefs? No, they are not. Yes, the score was only a 9 point difference, BUT, if we are being truly honest with ourselves, they could have scored a LOT more, that's how badly we were outclassed.
If we are also being truly honest with each other here, our time will come NEXT season. We will still have Josh Allen on the affordable rookie contract, and the cap situation is not bad at all, That's IF the Bills don't get crazy and make trades for players to help this season for draft picks, when any player they might get won't get them over the top anyway.
If you factor in the Chiefs and Ravens both bolstering their rosters with recent acquisitions (IE: Le'Veon Bell to the Chiefs and Yannick Ngakoue to the Ravens). Buffalo wasn't as good as those teams coming into this season, and the Bills sure aren't now. Could they upset one of them in a playoff game? Sure, but both? No.
The goal for this season is to win the AFC East, and perhaps get a home playoff game. Those are still in play. The team needs to not be too down, and not too high. Every team faces adversity during an NFL season; This is the Bills' time to face adversity, right now. Also consider, Kansas City, and the Baltimore Ravens to a lesser degree, will have big cap situations next year to deal with, if you factor in contracts upcoming and their present cap.
THAT factor right there, is why we need to remain calm. If you look at the teams who will be OVER the cap next year, there will be players available next year we can perhaps obtain at a bargain rate, if Buffalo is prudent. The Saints, Eagles, Steelers are in bad shape, amongst others. Bills management also seems to believe this, otherwise, why would you sit Murphy at DE and Phillips at DT just to make a point, rather than try to win the game vs. the Chiefs? Reality is, the true BAD loss, was vs. Tennessee. Plain and simple. So, we move on, and when we beat the Jets, we have to not get too high or over-inflate the win. We should win that game, and we will.
Now….RANDOM MOOSE DROPPINGS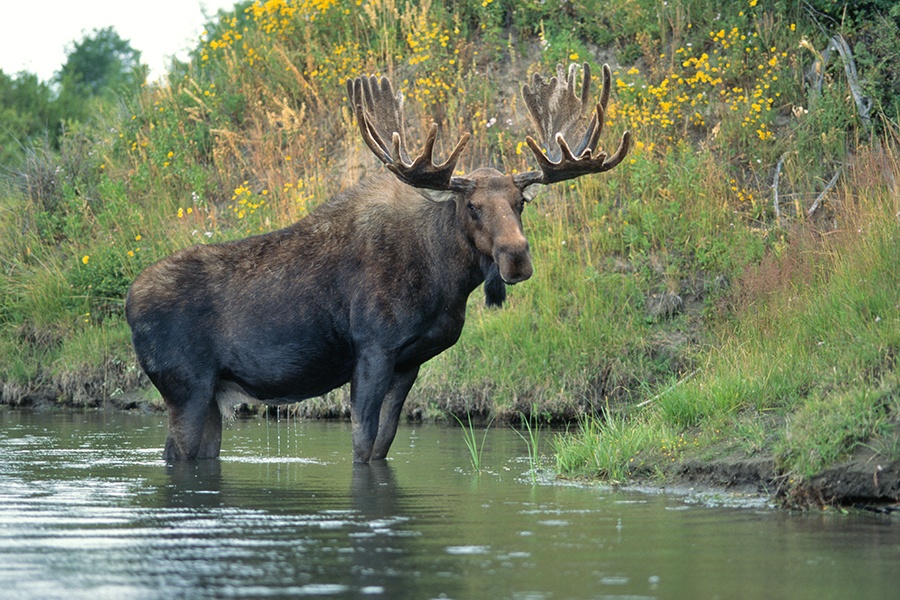 Our TE position is looking glaringly weak, by the week. Tyler Kroft is fine as a blocker, but as a receiver? For the salary he's been receiving? Not there. Dawson Knox? Wildly inconsistent.
For every good play he manages, and there is no doubt he's athletic, he leaves 3 plays out there. His hands, questionable. It's becoming clear why he did not score a touchdown in college. If you can catch, you play offense. If you can't, you play defense. That simple. Upgrade at that position has to be forthcoming this off-season, unless Knox shows remarkable improvement.
Bills' Scheme: It's fine for Buffalo to play a 4-2-5 on defense, but the critical assumption there is that you HAVE five players in the secondary you can rely on. the Bills don't. They have three. The safeties are awesome in Hyde and Porter, and Tre'Davious White at one corner spot is All-Galaxy. BUT, the other corner spot is manned by Josh Norman and Levi Wallace. Wallace is a spot starter, but better served as a key reserve, and Norman?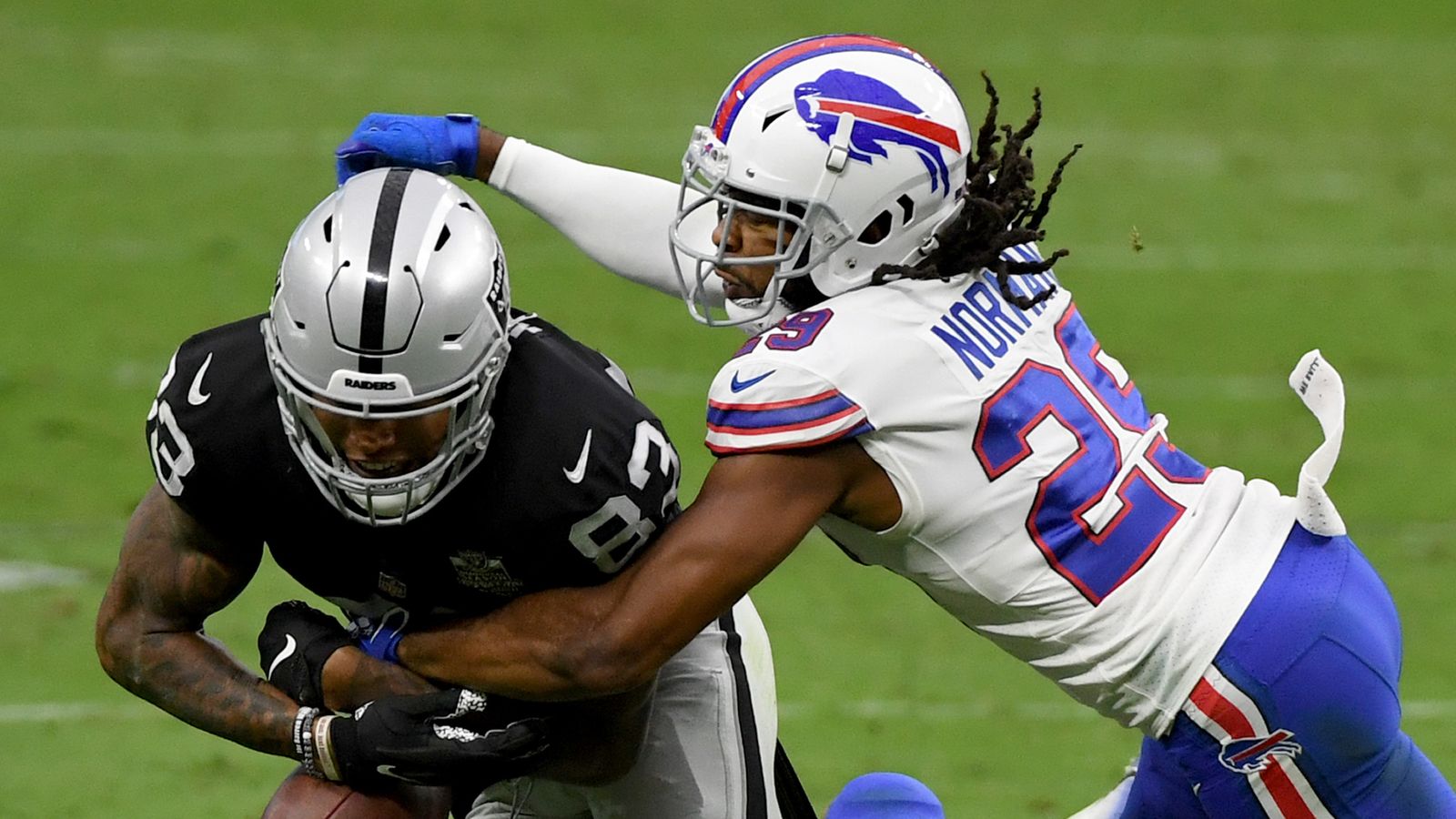 If anybody watched the Chiefs game they could see, he was playing 15 yards off of KC receivers. That's easy pickings, all day, every game, if that continues. Had the Chiefs picked on him in the passing game, rather than running the ball, that final score would have been ugly. Taron Johnson, at slot corner, has simply regressed from his sophomore season. In a contract year, the Bills need to move on. Sirran Neal, as a big nickel player, is also someone the Bills need to make a decision on. He is, like Taron Johnson, in his 4th year, but has yet to crack the defensive rotation in any meaningful way. Neal IS though, a great special team player. Whether the Bills can re-sign him though is another story, since he's likely to get better offers from other teams than we MIGHT give him.
I continue to see people talking about our opponent this week, the Jets, firing their coach Adam Gase, and going forward with someone new right now. Really? Why would the Jets do that? A coach can't change the personnel, and the Jets have none. If they let Gase go now, they have to pay him to get him out of there, and the new coach coming in. And they certainly wont risk their dive to the bottom of the NFL draft, when they will select QB Trevor Lawrence from Clemson as their next quarterback, at the #1 overall spot.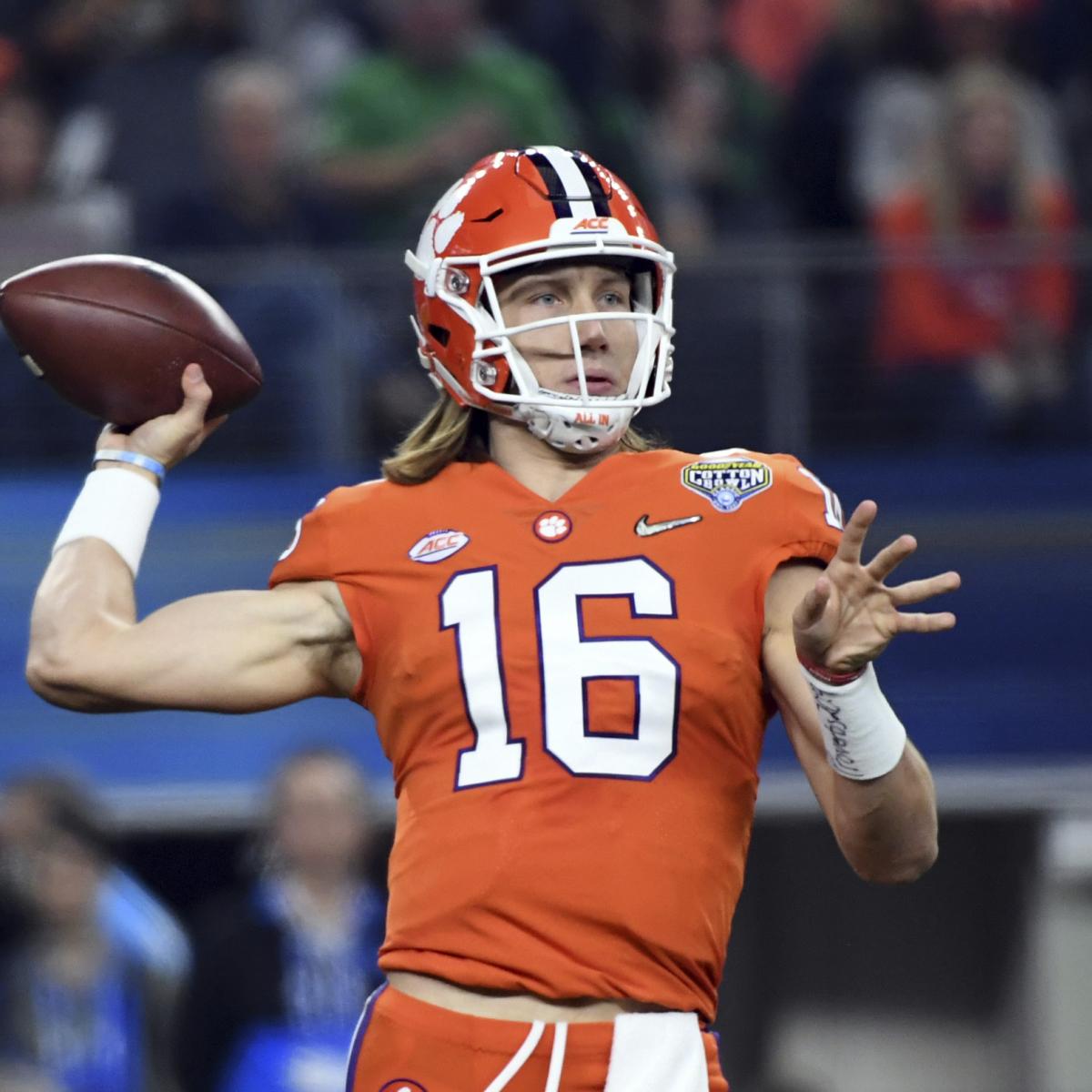 On a college football note, no player has improved his draft stock more significantly than Alabama QB Mac Jones.
Coming into this season, he was maybe going to be drafted in Round 7, or signed as an UDFA. Now? Probably Round 4 or 5, and that's preliminary; He might go higher. He just torched Georgia's vaunted secondary in 'Bama's recent win versus them, and while he's not exceptionally mobile, the concerns he had coming into this season concerning his arm strength are mitigated by the fact he's very accurate.
Sure, it helps to have Jaylen Waddle and Devonta Smith as WRs to throw to, but if you watched the Georgia game, he hit them fully in stride, with plenty of deep ball accuracy. That's what separates him from our 5th round pick last year, Jake Fromm. Fromm needs a very strong supporting cast around him, as he did at Georgia, but he lacks arm strength as well, and is also not very mobile. Let's call Fromm what he is: Brian Hoyer. No shame in that, but he isn't Mac Jones. Jones is a guy to keep a close eye on going forward.
Finally, my prediction on the Bills-Jets game this week is:
BILLS 30- JETS 12
GO BILLS!!!!!!
Editor's babble: Terrific pregame summary by Shaun Mousseau. We are grateful for his contributions to our blog. You can find Shaun on Twitter @moose7766.