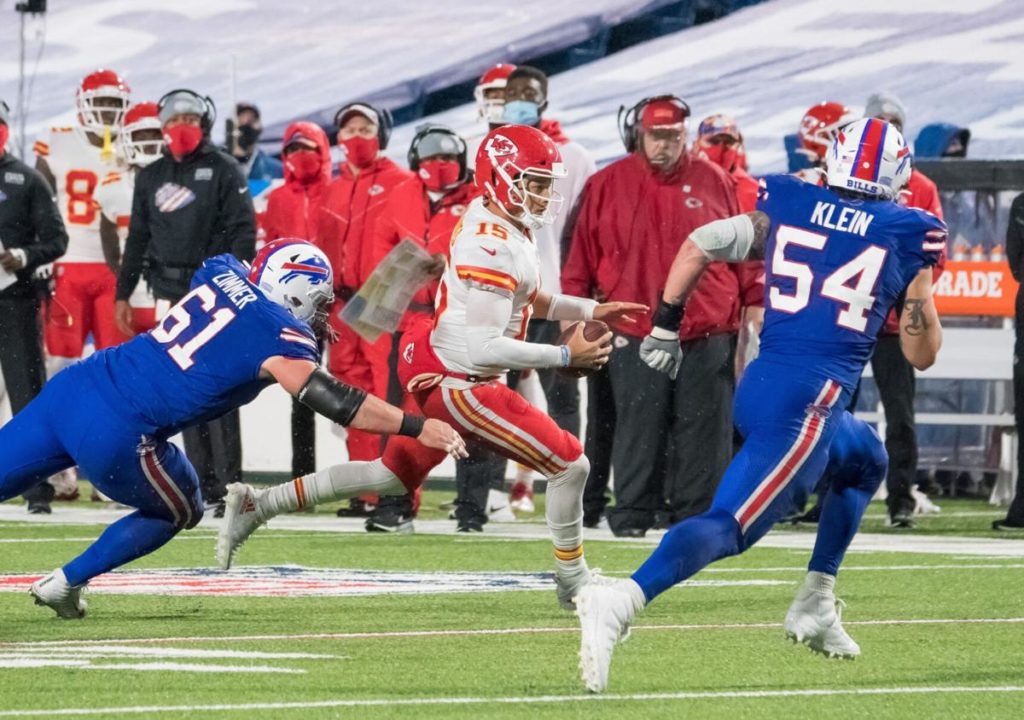 Gather 'round, kiddies. In the spirit of Halloween, I'd like to tell you a spooky and mysterious tale. A tale of overmatched linemen, missed tackles, and vanishing big plays. A tale of a once proud and fearsome platoon, reduced suddenly and shockingly to a sniveling and pitiable state of helplessness. I must warn you that this tale is not for the faint of heart. Indeed, it is sure to send chills up the spine of every member of Bills Mafia and leave them shaking in their Zubaz. It is a tale which must be told, though, for it may decide the very fate of the Bills' season.
To understand where we are now, though, we must first look back to from where we came.
The date is December 15, 2019. Under the bright lights of Heinz Field, the Buffalo Bills have just notched their tenth win of the season, beating the Pittsburgh Steelers 17-10 on Sunday Night Football. The victory was due mainly to the exploits of their relentless and swarming defense. That night, Buffalo tallied four sacks, nine tackles-for-loss, and four interceptions. Up-and-coming star cornerback Tre'Davious White picked off two Duck Hodges passes. While the Bills themselves only scored ten points, it didn't matter. Their defense won the day. The victory clinched a playoff spot for a Bills team that had been carried by its dominant defense all year. At season's end, the Bills defense ranked second in points allowed and third in yards allowed.
The lofty finish seemed to be a continuation of the upward trajectory on which the Bills defense had found itself for three seasons under head coach Sean McDermott and defensive coordinator Leslie Frazier, one which had seen the Bills finish as the best pass defense in football the year before. Led by young, exciting defenders like Tremaine Edmunds, Matt Milano, Tre'Davious White, and Ed Oliver, as well as savvy vets like Micah Hyde and Jordan Poyer, the Bills defense appeared to be embarking on a sustained period of greatness. Appearances, though, can be deceiving.
October 19, 2020. For the second time in two weeks, the Bills have just faced a top AFC opponent in front of a national audience. For the second time in two weeks, their defense has looked feeble, toothless, helpless, and has directly contributed to a humiliating defeat. This time, the loss came at the hands of a Chiefs team which rushed for an eye-popping 245 yards and whose quarterback finished with a 128.4 quarterback rating.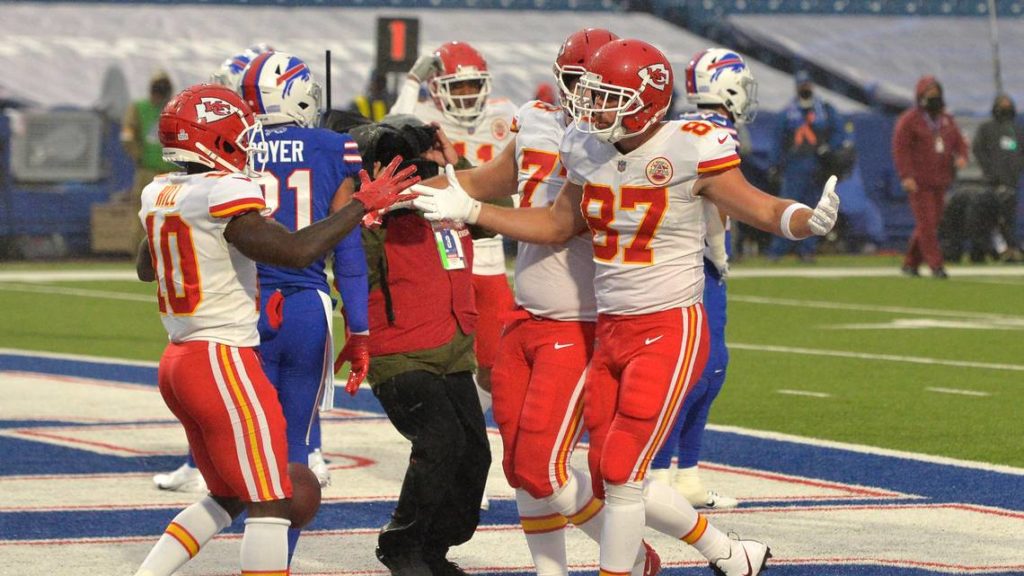 Play after play, the Bills' defensive linemen were blown off the ball, driven back five yards, and buried in the turf. The next line of defense — the linebackers — faired no better. At times, the physical domination by Kansas City's offense was reminiscent of the Urbania Cowboys bulldozing the Little Giants — only this time there would be no "Annexation of Puerto Rico" play to save the day. Instead, with one last chance to stop the Chiefs offense and give the Bills a chance to score a winning touchdown, the Bills defense folded like a cheap suit.
On 3rd and 14, Patrick Mahomes had enough time to make a sandwich, get an early start on his taxes, and then find Byron Pringle for a 1st down. The failure of the Buffalo defenders on the play summed up the night perfectly: all three levels of the defense suffered at least one instance of poor execution, culminating in the Chief's ninth 3rd down conversion of the night and resulting, ultimately, in another Bills loss.
It was a night filled with sights that Bills fans simply weren't used to seeing prior to this season, but which have now somehow become commonplace: poor execution, poor discipline, stupid mistakes, blown coverages, missed tackles, bad fundamentals, and — crucially, this time– a complete inability to get off the field on third downs.
All defenses have bad nights now and again, ESPECIALLY when they face the Kansas City Chiefs. Only this putrid performance by the Bills defense was nothing new — it was a continuation of an alarming and flummoxing trend that threatens to doom Buffalo's chances of a return to the postseason. The week before, they allowed Ryan Tannehill to notch four touchdowns and a 129.3 passer rating en route to the Titans scoring a dizzying 42 points. In that game, again, there massive were failures at all three levels of the defense. Prior to that hideous performance, the Bills had also allowed the likes of Ryan Fitzpatrick and Jared Goff to dominate them through the air.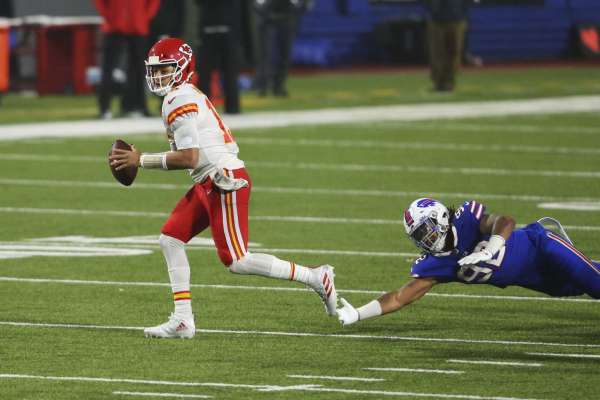 All told, after six games, the Bills defense ranks 25th in yards allowed and 24th in points allowed. For a once proud, ascending, and dominant unit, it represents an utter and mind boggling failure. Worse yet, there is no obvious explanation for their woes.
How can a defense which so recently demonstrated such excellence suddenly find itself so helpless? How can a group led by proven, disciplined minds like Sean McDermott and Leslie Frazier now look like a Rex and Rob Ryan led bicycle-built-for-two of crappiness?
Some will point to a lack of offseason practice reps — coach McDermott estimates that the Bills lost out on about 500 of them due to COVID-shortened camps. The only problem is that this wonky offseason affected all 32 NFL teams, and you don't see defensive squads like the Steelers and Ravens suffering for it. Some will point to the opt-out of nose tackle Star Lotulelei and the ripple effect it has on the rest of the defense. This argument may have some merit, but I find it hard to believe that the loss of one defensive tackle has caused the linebackers to forget how to tackle or the safeties to forget what a good angle of pursuit looks like. Some will point to injuries to Tremaine Edmunds and Ed Oliver and Tre'Davious White, or missed games by Matt Milano. Again, there may be some merit to these arguments, though I fail to understand how they lead to Jordan Poyer body-slamming an opponent five yards out of bounds or Jerry Hughes failing to record a sack through six games.
Put simply, there are a myriad of reasons that Bills fans can point to when trying to understand the collapse of the defense, but none of them — even when combined together — sufficiently explain the sorry display that we've seen the past several weeks. A drop-off in performance due to injuries? Sure. Fine. A complete inability to exhibit discipline, to tackle well, to win individual assignments, to affect the opposition's quarterback? Inexcusable and unexplainable.
While the Bills offense came storming out of the gates the first few weeks of the season, they seem to be regressing to the mean. With that in mind, it is crucially important that the defense diagnose its struggles, fix them, and find a way to field a unit that is at least COMPETITIVE most Sundays. Unfortunately, there appears to be no easy solution. No miracle trade will save them, no "Rudy" style midseason pep talk. They just need to do, well…EVERYTHING better. If they can't, they will doom Bills Mafia to a most chilling fate, indeed, and one to which they have grown most accustomed these past two decades: watching their team miss the playoffs, and uttering that horrid phrase they know all too well — "Maybe next year".
Editor's babble: Thanks to Matthew Rule for bringing it and slinging it. You can find Matthew on Twitter @MatthewLRule1.