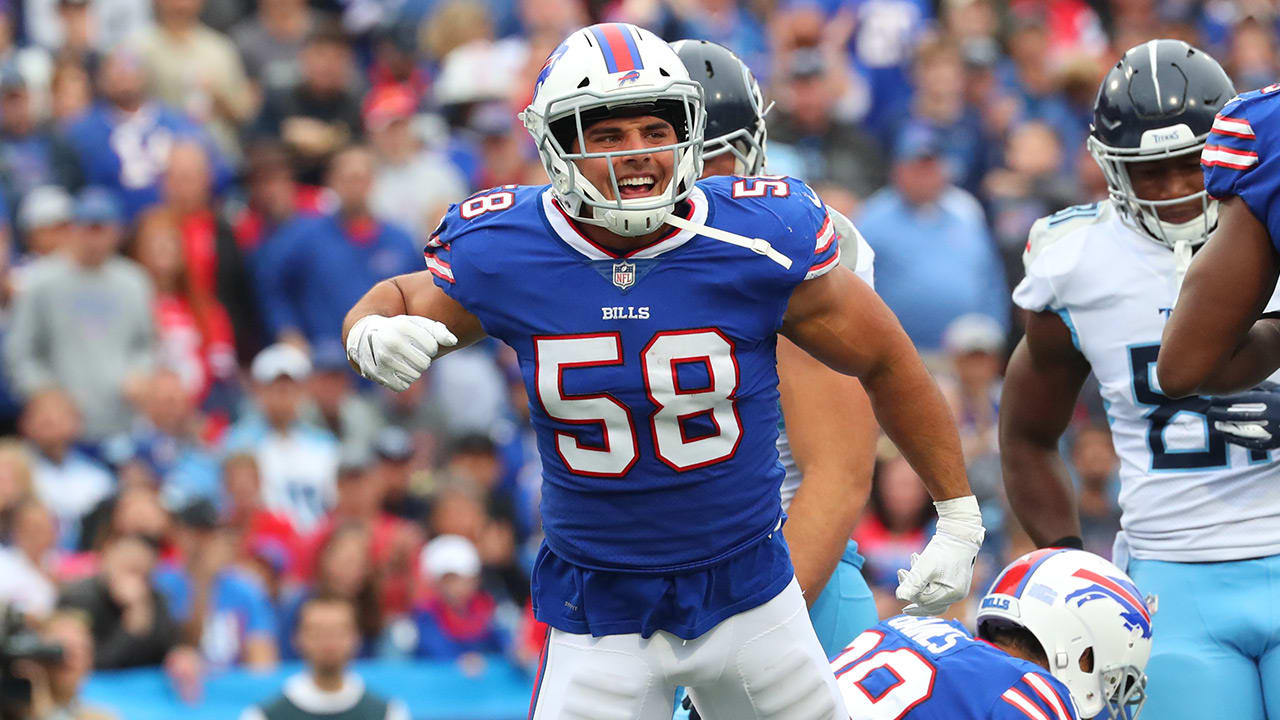 Lets get this out the way right up front. I like Matt Milano. He's been an exemplary Buffalo Bill. He's made his way from being a 5th-round draft pick, a converted Safety at that, from BC, into a very good starter for us. The man is in a contract year, and he deserves his money. Spotrac projects his next contract at $13 million a year.
But there are several reasons why Milano might be traded at end of season. Let's deal with the first.
#1- Salary Cap. Consider that, after the Tre'Davious White extension, the Bills only have $2,135,788 in cap space for next year, assuming a $175M cap for next year, and that includes rollover money. That anticipated cap figure is a reasonable assumption considering the lack of league revenues this year, and the fact that the Bills are one of the league's smallest markets.
The elephant in the room, though, is that our MLB Tremaine Edmunds needs to be re-signed to an extension, probably at end of next season. And he MUST be signed. Edmunds is a unique player, at 6'4″, 245 pounds, and has youth on his side as well, with huge upside. Edmund's projected next contract would be in the range of $16M a year, basically the same as that of Myles Jack from Jacksonville.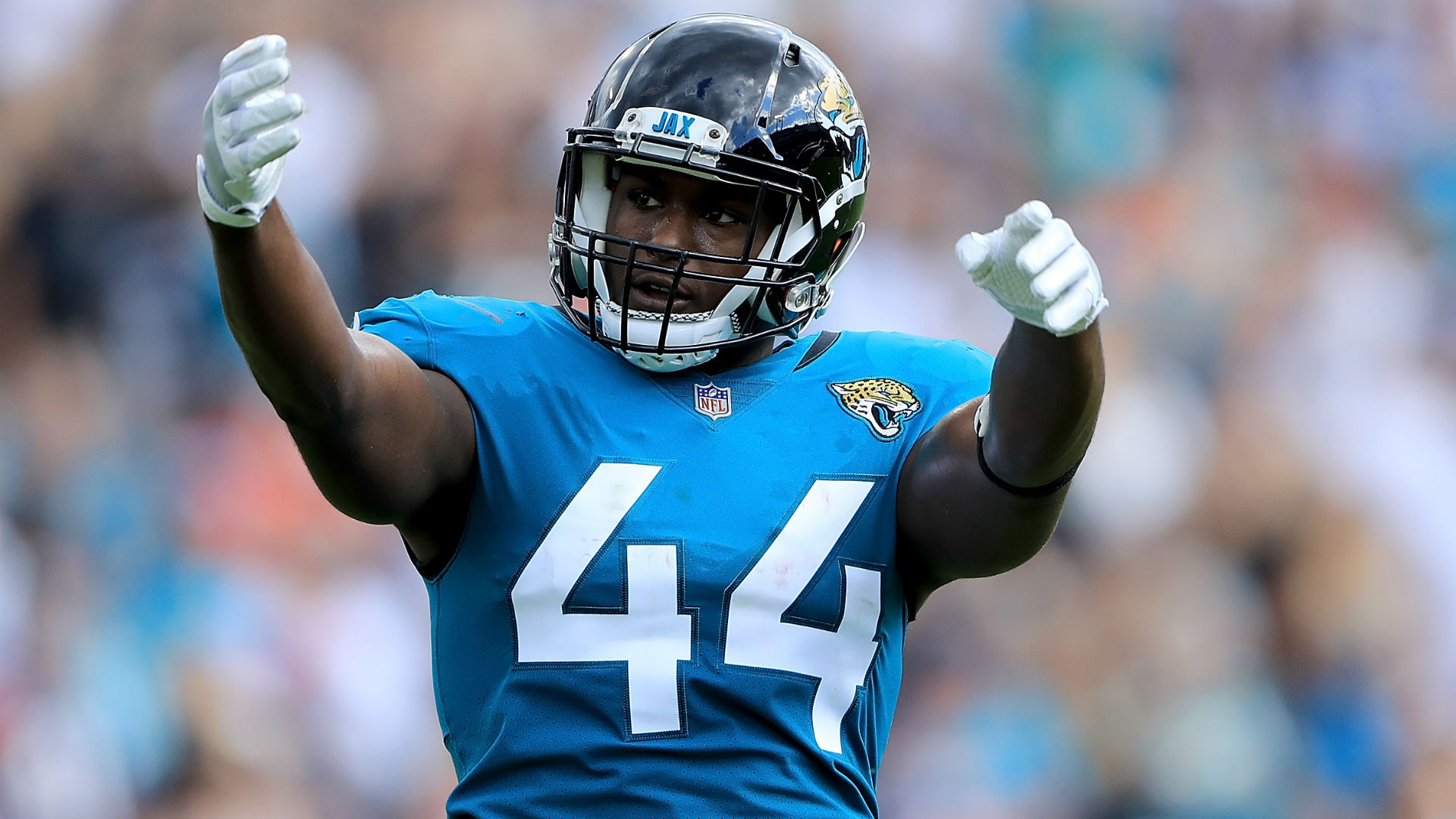 Jack, it should be noted, has an average annual salary of 14,250,000, which doesn't help our future cap dilemma, so anyone saying we should trade for Jack should think again. The other issue is, with little cap room in 2021, and the Josh Allen extension looming at some point, the Bills need money to sign players at other key positions, such as Offensive Line. Sure, there are obvious cuts, such as Josh Norman, Trent Murphy, and Tyler Kroft, that can be made to free up cap space, but those are window-dressing cuts, since other players must be re-signed or brought in.
#2- The Bills' scheme. The Bills play a 4-2-5, and this worked the last couple of years, because pressure on the QB was existent from our front 4, thus freeing up our linebackers to flow to the football without blockers in front of them. This was CRITICAL for Milano, since he's listed as 6 feet, 223 lbs., though I believe he plays lighter than that. That hasn't been the case this year, since Lotulelei opted out and our defensive front has not played well. Milano would be better-served in a traditional 4-3 scheme, where he is the weakside linebacker.
Milano is a coverage linebacker, not a run-stuffer, and this year, because of our defensive-line deficiencies, he's had to take on a more run-stuffing role –not his strength. Due to his size, Milano's starting to break down, which has been reflected in his injuries over the past 2 years. It isn't his fault at all; We've simply been asking Milano to do too much.
#3- Better linebacker depth. Its become clear the Bills need depth at linebacker, but TRUE depth; not converted safeties. If you consider a stock analogy that you buy low and sell high, this is in play here.
Potential Solution?
Okay, let's look at it like this. It would not be easy, internally, to pull the trigger on a Matt Milano trade. My friend, Dean Kindig, has previously advocated for keeping Milano. I completely appreciate the sentiment. But take my hand here; the road ahead isn't that far away. Let's contemplate a scenario where this could happen. If such a thing should come to pass, here is one option.
Let's focus on the Jacksonville Jaguars, shall we? First and foremost, the Jags have almost $87 million in cap space for next year. They are also loaded with picks in the upcoming draft. Standing and draft slots will change, but as of this writing they have RD1 picks at #5 and #25; RD2 picks at #36 and #37; an RD3 at #67; two RD4s at #98 and #121; and two RD5s at #135 and #149.
One option is to investigate a trade with Jacksonville, sending them Milano, Taron Johnson (who is also up for a contract next year), and our RD5 in 2022, for their 2nd rounder at #37, and their 5th rounder at #135.
Johnson is someone we need to move on from, but he is an NFL player, and could rebound in a better situation. Milano is a near Pro-Bowler right now. Jacksonville, in this situation and doing this trade with us, still would have their first 3 picks in the upcoming draft secure, a 2nd rounder, a 3rd, both 4th rounders, and one of their 5th's free and clear. They would be essentially trading us their 4th pick in this upcoming draft, at #37 in Round 2, and a 5th rounder at #135. In return, they get 2 capable NFL players, who they also have the money to re-sign as they see fit.
Why should this interest us as Bills fans? Because of THIS guy right here. His name is Cam McGrone, LB, Michigan. He's going to come out for the 2021 Draft.
Cameron, despite what people might say in mock drafts, will be gone by, at the latest, the middle of the 2nd round. He's that good, as a redshirt sophomore. Will be a star. Incredibly athletic, plays sideline to sideline, has size, range, you name it. Can blitz like a demon.
In my mind, the only LB in the upcoming draft that comes close to him is Micah Parsons. Cam plays MLB for Michigan, but will play WILL in the pros. Imagine him beside Edmunds. THAT'S why the pick at #37 is huge, because if he isn't picked by then, he'll leave the board shortly thereafter. I've spoken about him before, and I'll keep beating this drum.
Further, this upcoming NFL draft will be deep, and we would add an additional 5th round pick where we could address depth issues on the OL and DL lines. As of right now, the Bills obvious "MUST" needs are at, in no particular order, CB, OT, LB, DE, and DT. When the Bills pick, they should probably just take the best player available at any of these spots.
Lastly, I know some Bills fans will say I'm crazy for daring to suggest we trade Milano, but when you factor in that I suffered through watching Rob Johnson as QB, among others, you'll understand my cause for the greater good of the collective. Go Bills!
Editor's babble: Trading Milano would be a hard pill to swallow but I trust McBeane to have a plan in place to revamp this defense during the offseason. Thanks to Shaun Mousseau for his thoughtful contributions to our blog. You can find Shaun on Twitter @moose7766.