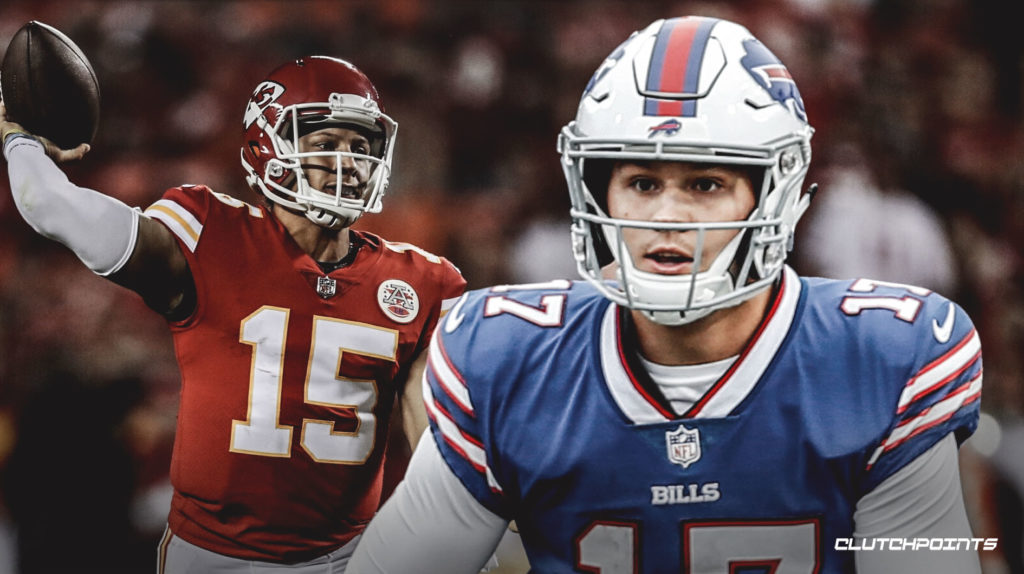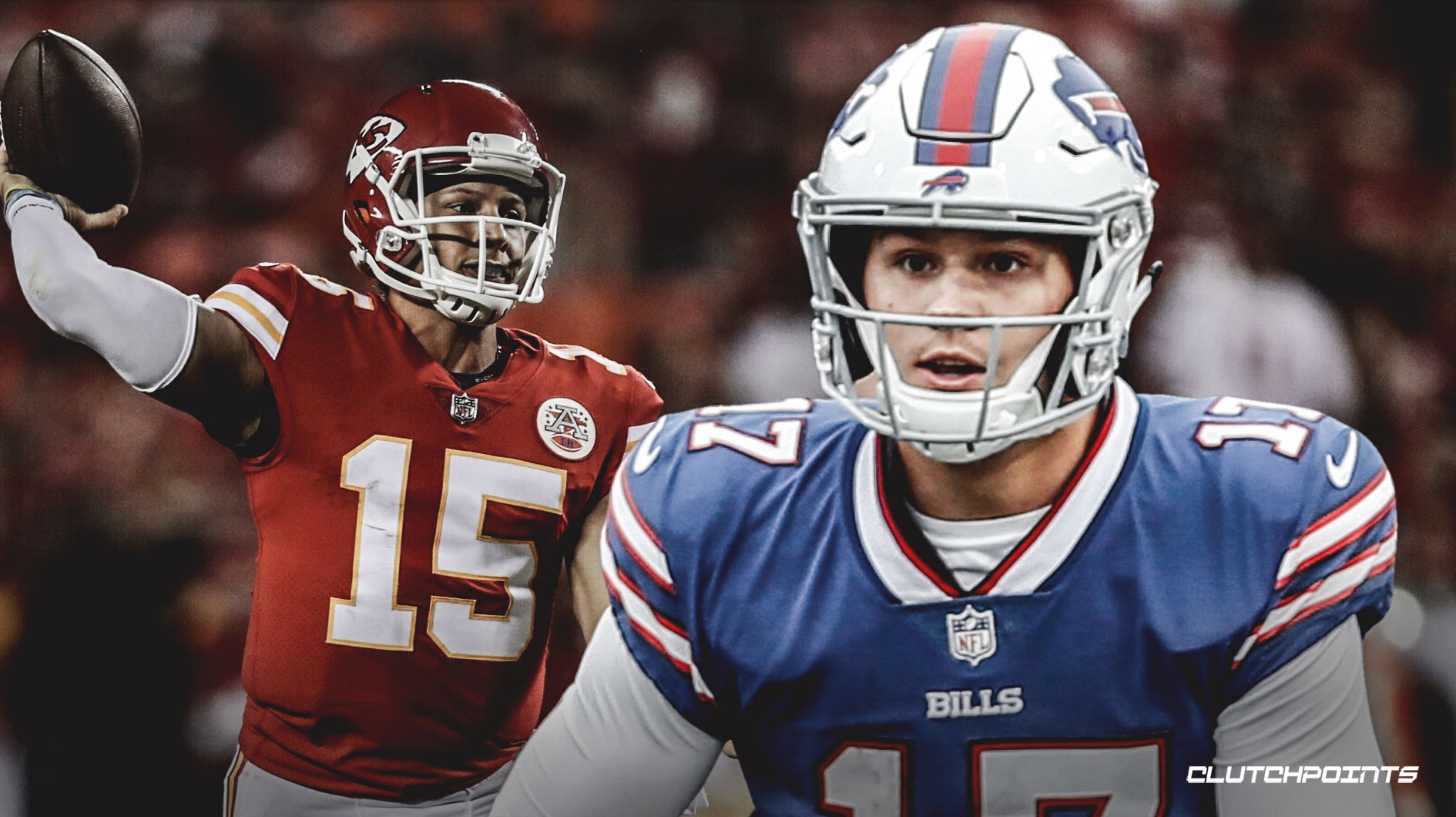 We knew it would come to this eventually… Mahomes vs. Allen. No, not the personal "throw off" we hope to see at some point during the offseason. It's time for their first head to head matchup when both teams are 4-1 coming off their first loss of their respective seasons.
It's been anything but a typical season in the NFL with the COVID-19 pandemic wreaking havoc around the country. The KC/Bills matchup was already rescheduled because of the Tennessee Titans' massive COVID-19 nightmare. With Kansas City in the midst of a near crisis with hospitals diverting patients because they are overwhelmed, we can only hope the Bills don't become victims of their opponents in a much different way. At least the game is being played in Buffalo.
There's enough to worry about this game in terms of the physical matchup. Although the Las Vegas Raiders managed to defeat the Super Bowl champion Chiefs last week, there is no transitive effect to be made because the Bills happened to beat the Raiders the prior week. Division rivals know much more about how to attack their opponents and the Raiders did it in grand style.
Of course that loss to the Raiders isn't going to sit well with the Lombardi-toting Chiefs, and you can bet they will enter Bills Stadium on Monday afternoon with a very large chip on their shoulders. On the other hand the Bills have to prove their 4-1 record isn't a fluke.
So what are the overriding intangibles tickling my brain about this matchup?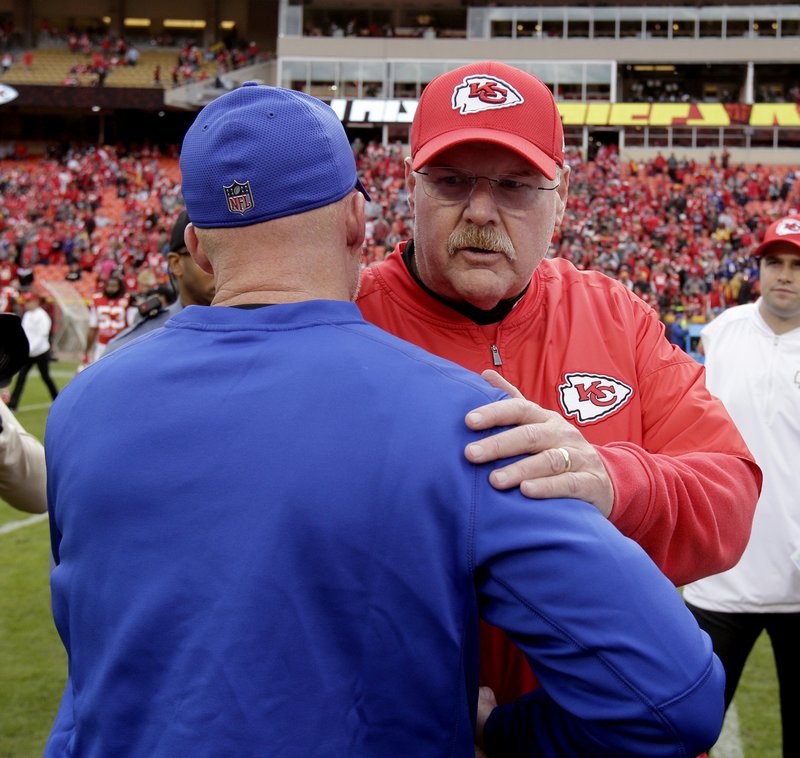 Who wins, the teacher or the pupil?
Andy Reid has likely contributed as many quality coaches to the NFL as Bill Belichick. Chief among them is Sean McDermott (pun intended :). This week the teacher and the pupil meet in a contest that brings two fairly evenly rated teams together for what is expected to be an offensively dominated matchup.
However, the mentor is an offensive guru and the pupil made his mark on the other side of the ball. McDermott was likely influenced at least as much by the late defensive coordinator Jim Johnson as he was Andy Reid, but there's little doubt Reid had a great impact on the trajectory of McDermott's career.
Reid even fired Sean McDermott at one point during their tenure with the Eagles. Reid was right in predicting it might be the best thing that could happen to McDermott and the love that still exists between them is palpable when you listen to either one speak about the other.
Truth be told, this matchup will likely be much more about Brian Daboll vs. Andy Reid. Daboll's credibility has risen like a meteor across the NFL as he continues to develop offensive game plans that are innovative, variable and designed to emphasize what players do best.
My biggest question about the game plan for the Bills is wondering if this is the game Daboll brings a running game to the table. Everyone is expecting a shoot out between two quarterbacks with rockets for arms, but something tells me Daboll just might try to run the ball to keep Mahomes off the field. We'll see. Every week I think the running game will be featured and it has yet to happen.
Who wins, Mahomes or Allen?
Of course they don't play against each other on the field, but you can bet this quarterback rivalry is just getting started. I smell a Kelly and Marino kind of thing brewing between Patrick Mahomes and Josh Allen. The game on Monday afternoon might just give as a glimpse about what we can expect for the next decade or so between these two great young quarterbacks.
There's really not a home field advantage for the Bills in this matchup and that's probably why I'm seeing the Bills slated as five point underdogs. No fans, no bad weather and a suspect defense makes this game an uphill climb for the Bills. The Chiefs are so loaded with talent on offense they can easily drop a 40 burger on any team by halftime if said team doesn't come out and smack them in the face. The Raiders found a way and the Bills need to find a way to do the same.
Both quarterbacks are fully capable of taking over a game. Can they both do it in the same game? It would be wildly entertaining, that's for sure. I'll hold to my hope we see Daboll unveil a run dominant performance by the offense and somehow eek out a victory.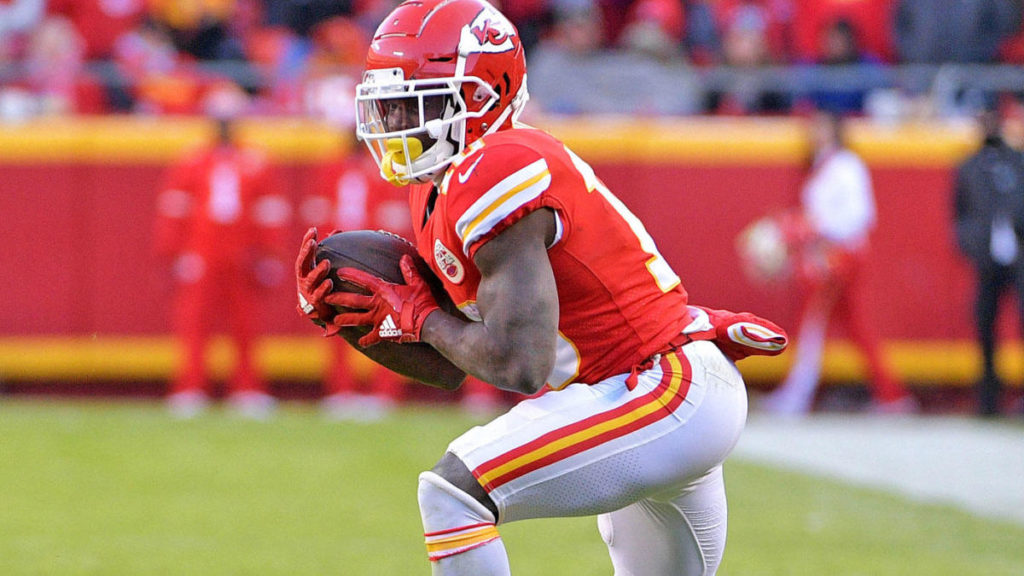 Why do I have a feeling Special Teams might play a huge role in this game?
The Chiefs introduced WR Tyreek Hill to the NFL via his electrifying special teams performances. He is a danger to opponents every time he is on the field. But the Bills do have WR Andre Roberts who has his own set of gaudy stats to show for himself as a special teams ace.
What kind of field position will the Bills be able to create for themselves, because getting decent field position for the offense to start will be crucial for their chances to win this game? I'm not sure why, but I have a strong feeling the Bills' Special Teams units may play a huge role in the outcome of this game.
But I'm not sure if that means the Bills will benefit from special teams or become a victim of special teams in this game. They really need a big game from punter Corey Bojorquez to give them a chance.
And finally, this wins the award of the week for creativity…
Editor's babble: The magnitude of importance of this game for the Bills cannot be overstated. A victory brings legitimacy. A defeat will be a set back to taking the next step in competing against the best in the business. We'll certainly know a lot more about the mental makeup of this Bills team after this game is played. Go Bills :)