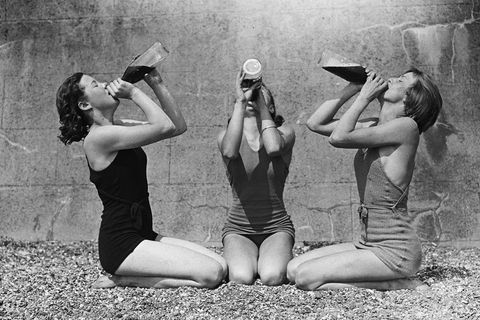 If Sundays are for 'The Mafia', then Tuesdays must be for imposters playing football in Buffalo Bills uniforms. The 'Nightmare in Nashville' was so bad, we still can't find @AshleyPetty_. The girls weren't ready for their favorite team to get a Titans-style beatdown and had to drink heavily on the way home. Thankfully, they hired a designated driver and only stopped for gas and a bathroom break, of course fully decked out in their COVID masks.
What the heck happened to the Bills defense? Where is the running game? When will Dawson Knox stop being mistaken for Edward Scissorhands? These are just some of the questions the girls tackled on the trip back to the shores of Lake Erie.
While the Bills did flash competence a time or two, for the most part the team looked disjointed and undisciplined throughout the game. Devin Singletary continued to struggle finding holes or lanes to squeeze through and T.J. Yeldon was the superior back running up the middle. We might need to see more of Yeldon against the Chiefs next Monday Night.
It's just too painful to review specific horrors that ended in a crushing 41-16 defeat by the Titans Tuesday night. Sean McDermott said there can be no excuses for being unprepared to play and mentally out of focus, and the team certainly looked the part through most of the game.
My greatest curiosity isn't about why the Bills melted down mentally in Nashville. I'm much more interested in seeing how they respond to the Chiefs next Monday night in Orchard Park. My twisted brain is also thinking a lot about how much the loss of BillsMafia in the stands might affect the team more than they think it does.
However, you know these girls. They just have to have their say about the Bills/Titans disaster, so let's give them their 15 seconds of fame :) First up, @KrystleNoel1128 and her cranky assessment of the game.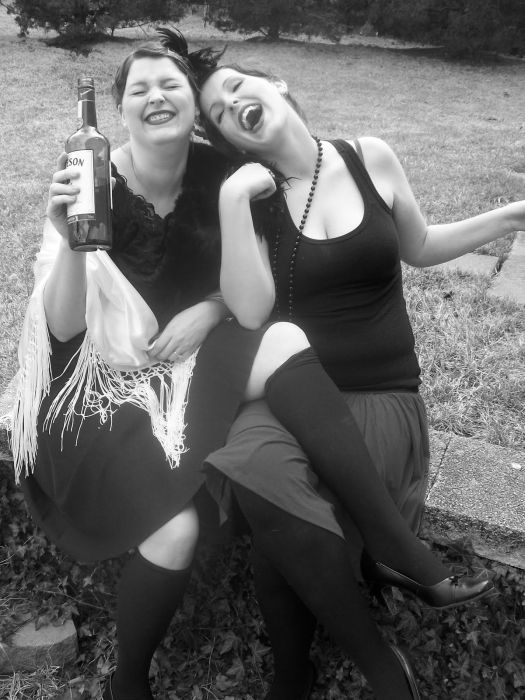 Well….. not what we wanted to see. I had all of these different things I wanted to pick apart but I'm going to try to stay short and sweet here.

First of all, Josh Allen was not really the problem. Stefon Diggs and Cole Beasley of course were his staples. However, Andre Roberts with the pass deflection off his hands and Knox were. Drops left and right. And the Bills were definitely missing Brown out there.

But bad games happen and I would like to see this as fuel for the fire to get their butts back into gear.

The defense. Woof. It just wasn't pretty. I'm legitimately worried about this unit now. I'm worried about every aspect of it. I can't even just single anyone out, although that stiff arm on Norman was pretty bad.

I think Tyler Bass was the only one that did his job completely yesterday.
I will say one thing. The Titans made out on that entire mess. You can't tell me otherwise. Now onto KC.
We knew @Bills_Chick would tell us what she really thinks.
It's so much easier for me to write about the Bills when they lose, I'm not sure what that says about me as a person [ed.note: I could go on and on]. Anyhow let's start with the positive — yes, I am going to complement Josh Allen.

I'm not being contrarian complimenting him after a bad game. I simply had an epiphany during the game. The announcers (before the Bills were down) commented on one of Allen's throws being "Mahomes-esqe". Allen is NOT like Mahomes. I hate that as a comparison. I wish he was, but he's not. BUT, (here comes the compliment) I think Josh Allen is the new Brett Favre (with better running ability).

Brett Favre slang it out there. He made some crazy good unbelievable plays, but also made some bone-headed bad plays. Josh Allen's comp is a mobile Brett Favre. Brett Favre is a HOFer, people!!! He won a Super Bowl!!! He had three consecutive MVP awards!!! It took Favre 3-4 years to really get going as a QB too. This is good. It will give us heart attacks, but it will be good overall.

Now the bad — the defense. The middle of the field was as wide open as against the Dolphins. I guess Matt Milano is really important to the defense, and of course, they are feeling the Star Lotulelei absence. There is no FA that will help this team so please stop making bad suggestions about washed up LBs the Bills should sign.

McDermott needs to tweak the scheme and find a way. We have to pray for Milano's health. Other players need to improve and step up. Jerry Hughes is probably my favorite player on the team and he needs to get to the QB. Someone does. I know holding is now legal but they have to find some way to get to these QBs. I don't know what the answer is, but I hope McDermott does.

On offense, John Brown's absence was apparent. The receivers (even Diggs!) dropped a lot of catchable balls. Robert Royal sucked. Ooops I mean Dawson Knox. These things need to be cleaned up, and it seemed as though maybe the offense was buying its own hype. They better get their **** together before KC wipes the floor with them. Go Bills!
Finally, @mrscelestecline, the responsible one of this crew brings it all together for us.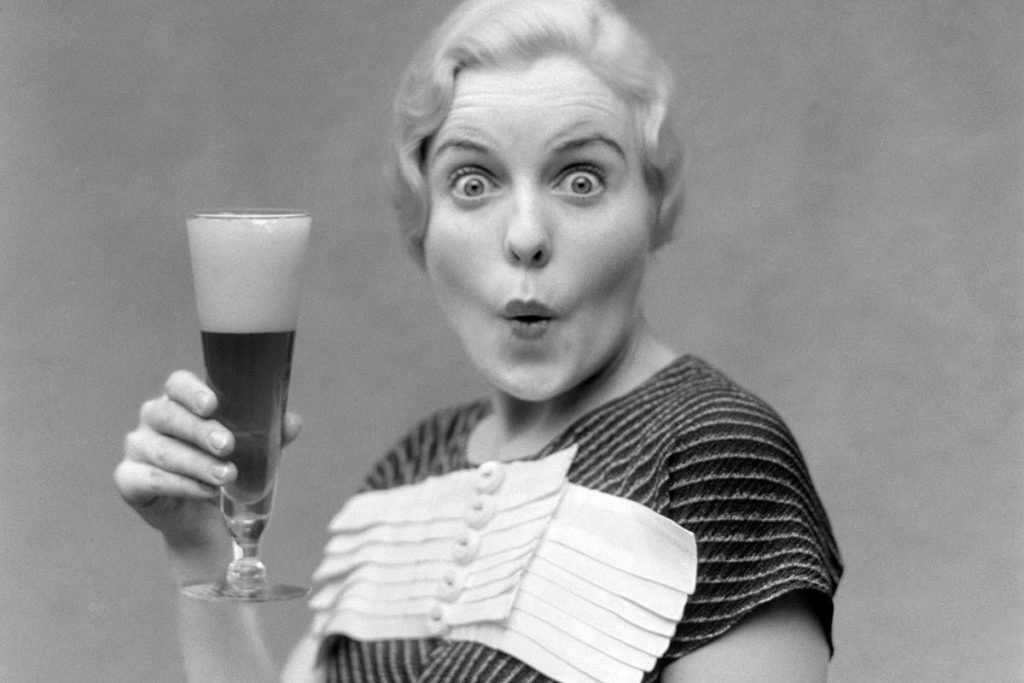 We've been waiting all week for Tuesday Night, right?

Would of rather they moved this game to week 18 then this bull**. No excuses, this team just didn't show up. But you can't tell me that the messed up week and having to prepare for two teams because you didn't know who you would be playing next doesn't play a little bit of a factor. It certainly isn't an advantage.

Yes, the Titans couldn't practice (but they did anyway) and had rest for 16 days. They got some guys back from injury and off the COVID list because of the change.
The Titans got many advantages for being the reason for all this chaos in the first place…. changing several teams schedules in the process.

Beane needs to get on the phone and find us some defensive players. The Bills need help. Tre White being out hurt us. Milano being out hurts us. John Brown being out so obviously hurt us… as well as guys just not making catches.

Lots and lots of mental and stupid mistakes on the defense and offside penalties. I hate that when a receiver doesn't make a catch and the ball bounces off counts as an interception. I just hate it.

We needed complimentary football and we didn't get it. Not even close.
I will say if this game is now Josh Allen's floor (everyone has bad games) then he is in good shape. He played a better second half than the first half, even though he had that bad interception. His first true interception.

I'm so over announcers praising this Titans team. It's so frustrating and annoying. You were lax on protocols. Had a complete outbreak and caused chaos for many other teams. Someone is coming to knock them back down to earth. Sadly it wasn't the Bills.

What do they say? It's hard to beat the same team twice in one season? OK, the Bills will gladly take it next game then.

One thing for sure, the Bills have to get to work and make lots of changes.
Editor's babble: I guess we couldn't expect the girls to write any glowing commentary about that mess of a game. On to the Chiefs. Hopefully we can locate @AshleyPetty_ by then. Find me on Twitter @RobynMundyWYO if you want to holla.
Oh….OK…. look who we just found…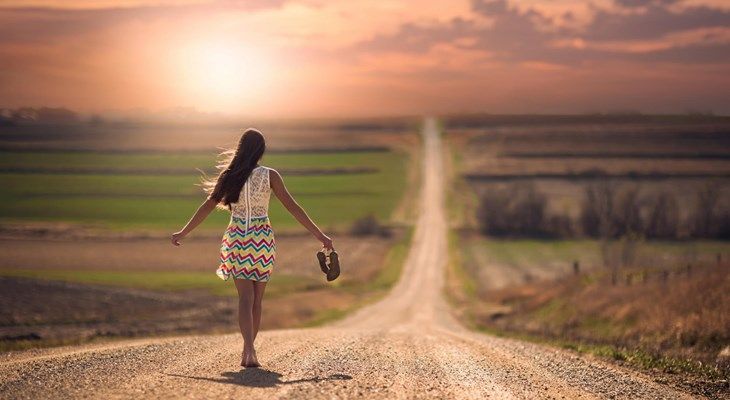 Speechless. This is not the team we have gotten used to seeing in 2020. Josh Allen looked like the old Josh. He looked antsy and was throwing LASERS for passes that the receivers were having difficulty catching. The run game couldn't get started (and hasn't been able to all year so far) and this game really makes you wonder if the offense is for real or was just having an off night. John Brown missing also played a big factor as we saw the team put Andre Roberts out for quite a few plays. 

As for the defense- just wow. Allowing 42 points and 334 yards, this unit looked completely lost. I've said it all season- without Star Lotulelei this defense changes immensely. Without the run stuffer, the LBs are now more focused on the run which in turn is creating huge gains on offense for the opposing team.

It didn't help that the Bills were without Matt Milano and Tre'Davious White either. Josh Norman and Cam Lewis had a rough day at the office for obvious reasons as well (not to mention that crazy stiff arm that was everywhere on the internet).

There's also been a narrative about Tremaine Edmunds not being successful but it truly looks like he is still injured and playing through it. All in all, this team needs to get their sh*t together because the Kansas City Chiefs will be one heck of a challenge for this whole team.
Editor's babble2: We're just glad we found @AshleyPetty_ and she's A-OK… even if the Bills weren't.