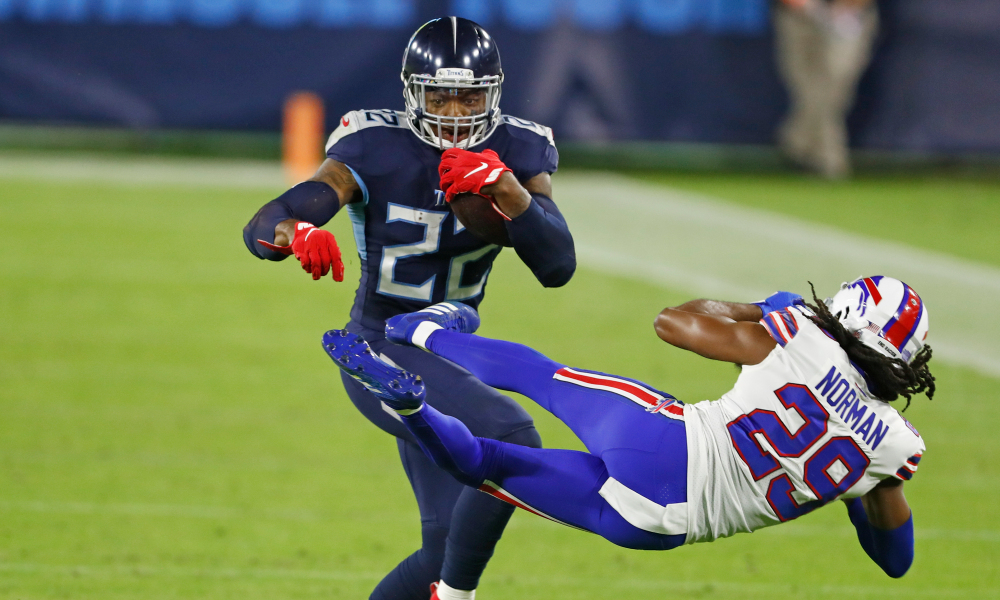 The Buffalo Bills have never won on Tuesday, and how would they while playing that regrettably? A game on the week's most banal evening didn't fill the emptiness between Monday and Thursday. You'll be disappointed which team's outing isn't occurring tomorrow. They competed like Jay Feely announced. The harsh assessment is mutually fair. I hope Taylor Hall doesn't think all games go like this.
The Titans screwed up, and the league did everything it could to hold the Bills accountable. If the commissioner doesn't want conspiracy theories about preferring some franchises while hassling others, he can stop producing evidence. The Bills joined the league in not punishing the zombie side. Only one team suffered because of what Tennessee did, and it's not the one you'd think.
But no excuse justifies play as uninspiring as the coaching. No matter how much turmoil they endured, Buffalo failed to impose on-field justice. If penalties counted as tackles, Buffalo would've really had something.
It's possible to aim scorn at more than one thing. For example, an unfortunate performance can occur against an unpleasant foe. Those poor things had to cope with their own negligence. The CBS broadcast curiously framed the Titans as victims for not getting to practice, which is like feeling bad for John Wayne Gacy because his house reeked of corpses. The heedless franchise wants you to feel bad about their sores after they left the leper colony's gates open.
The Titans were rewarded after they misbehaved if you believed for a moment that existence is just. Most of those quarantined by the league managed to behave inside their bubbles. Meanwhile, Tennessee felt compelled to order pizza delivery.
It looked like the visitors were surprised there was a game at that particular time of week. The punter shouldn't be the best player, as the Bills were supposed to have moved past the Brian Moorman precedent. It's not a knock against Corey Bojorquez's fine booting and sweet tackle to note someone on offense or defense should've made more plays.
Pride doesn't show up on the injury report even if it should. Tre White hurt his back carrying the defense. And there's apparently not enough wideout depth to overcome the loss of John Brown.
Everyone being off together is an unwelcome sort of coordination. Zubaz is a fun throwback, unlike 2018 Josh Allen forcing a throw to a Titan. Some fads are unworthy of nostalgia.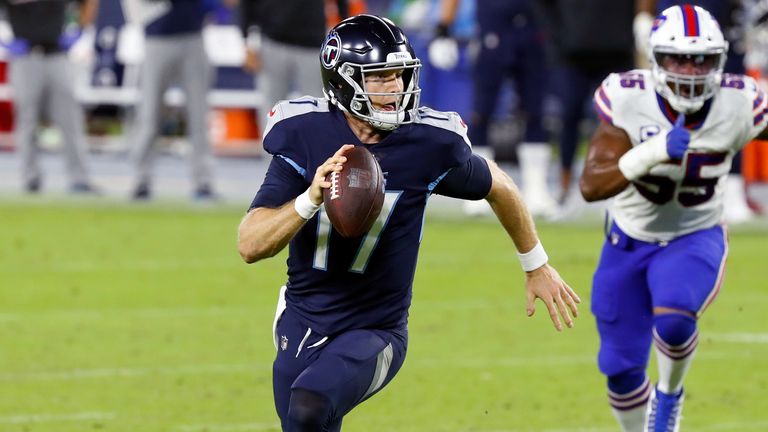 This defense should spend the rest of the year driven to compensate for getting pummeled by Ryan Tannehill, which is short for Ryan freaking Tannehill. The inability to set edges was glaring for a unit that looked like it was stuck between the hash marks.
A sleazy club contributed more reasons to continue loathing it until time ends. Running up the score after their carelessness created the phenomenon of Tuesday Night Football was a signature touch.
Tennessee somehow acted even scuzzier after the game. Patient Zero got indignant while insisting someone else turned the pandemic map red.
The disease bags did their best to extend their notorious villainy. We should thank them for rekindling anger two decades after they exploited the most infamous blown call in Bills history. True fans will aim contempt at the Titans until death, at which point they should request epitaphs pointing out the team in question are eternal cheaters. The city's fiendish team is the one thing keeping others from moving to Nashville. It's hipper than Austin with an economy as lively as the honky-tonks always seen in city establishing shots, but who'd trust an area with a squad this historically disreputable?
This rather rough season resembles camping. We've endured the confiscation of countless simple comforts, only we're not living in the woods without outlets by choice. Making the most out of being forced to rough it would be easier if our tent mates didn't try to keep away bears by storing salmon in our sleeping bags.
Life is undoubtedly screwed up when the football schedule is in flux.  This season feels like like Jan trying to figure out which Dunder Mifflin branch absorbs the other. There's a world of difference between discussing how games could shift theoretically versus changing flights while boarding them.
The Bills faithful didn't get to enjoy a novel weeknight of football after a barren Sunday. Looking forward to football whenever the hell it happens is all we can do in a trying world. We ideally would have at least gotten to enjoy results of an improvised schedule like the snow game in Detroit. It's easier to turn a tough situation into fun if the participating team doesn't show up following a delay as unfocused as they were undisciplined.
There's bad news about the result of a test to see if the Bills could focus.  They apparently needed a scare, which the universe has kindly been so good about furnishing.  The distraction should've provided motivation.  Now, the bad example they built must be used to focus against the reigning champions.  The most odd night for football sadly wasn't the only new precedent.
Editor's babble: Ugh. That's all I've got. Thanks to Anthony Bialy for putting words together that I cannot find after Tuesday night's debacle. You can find Anthony on Twitter @AnthonyBialy.