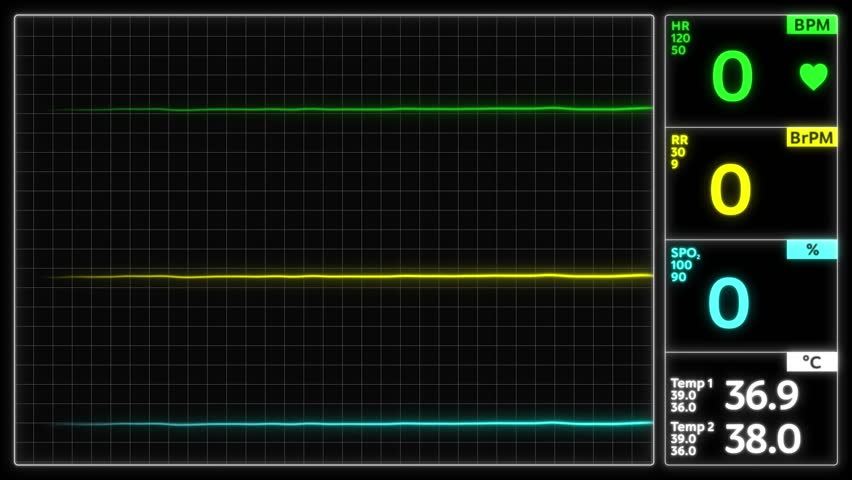 This was a picture of my vital signs at the conclusion of the Bills/Rams game on Sunday. Going into my sixth season watching Josh Allen play, I guess it was bound to happen sooner or later. I'm actually writing this from my perch in hell. The life review before the ultimate Judge didn't go well, so here I am… waiting in Hades for the Bills to resuscitate me when they go to Las Vegas to meet the Raiders this Sunday. The prognosis is looking very grim for me to make it to the end of the season.
However, the Godmothers are another story. No COVID-19, last minute heroics by Josh Allen, or even a bee sting will stop these incredible women from sharing their personal angst over this game. Let's get right to it before the keepers-in-hell take away my laptop.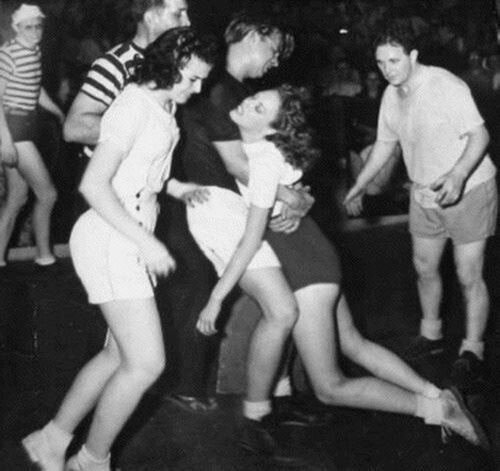 This was the craziest game we've seen in a while.  The day before the game I got stung by a bee.  My body went through so much stress during the game that it some how created an allergic reaction to the bee sting in my body.  The bee stung near my armpit (my arm was somewhat up because I was carrying a cup of coffee).  By the time the game ended, my arm was red from my armpit to my elbow and inflamed, painful, and itchy.  I have NEVER been allergic to bees before so I think the physical stress of watching that game somehow made the bee sting worse.  Good thing I don't have any cardiac issues or else I'd be dead!!!

Josh Allen.  What can you say.  He's a hero and an MVP candidate.  But he still, for some unknown reason, acted reckless in the fourth quarter!!!  He did that weird lateral out of bounds thing and was much too hyped up.  It affected his decision making and made him take that sack and other questionable moves as well.  I can't criticize him because he won the game, but I hope McDermott talks to him about controlling himself more in those situations.  The Bills could have easily lost due to bad fourth quarter decision-making by the QB.  Again, not complaining and the offense put up points when they needed to, solid A performance, but could have been A+ if Josh controlled himself.

What was up with the defense?  They held the Rams to 3 total points in the first half, and then totally collapsed.  Was it injuries?  Did boy-genius Sean McVay make half time coaching adjustments that simply killed the Bills?  I am not much of a film study guy but I hope we find out what happened.  I can say that the run defense is missing Star Lotulelei big time, and I am scared to play a team that is actually good at running the ball (i.e. Titans scare the hell out of me).

A win is a win, and this was a win against a good team.  Great job Bills and what a time to be a Bills fan.  To become championship level, the run defense needs to get its shit together.  That was the main weakness I saw on Sunday.  The O and D lines played well in the first half, but then collapsed in the second half.  McDermott needs to figure out why and adjust.  GO BILLS!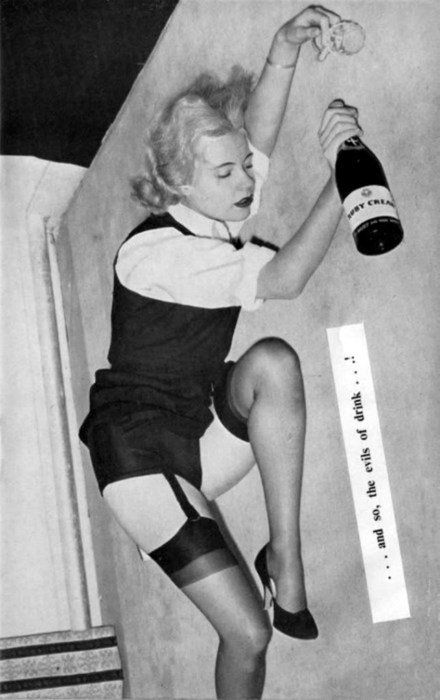 Pretty sure I'm still shaking with an elevated heart rate after that game! 4th quarter Josh Allen came to town today and it was beautiful. Really wasn't sure if the Bills were going to pull off a win but I ended the game rolling on the floor crying in excitement when they pulled out the victory. 

Allen played a stellar game and Brian Daboll called an incredible game. For the second week in a row, we saw the offense bail out a tired defense. Who would have thought Lee Smith and Tyler Kroft would step up like they did in place of the concussed Dawson Knox?

Devin Singletary also did well with 71 yards on 13 attempts averaging 5.5 yards per carry. Allen's statistics continue to impress, as I write this he is atop the NFL in passing yards with 1,039 which Nate Geary cited Allen has accumulated 33% of his passing yards from last year overall. IN. THREE. GAMES. The overall continuity of this offense is really starting to show

The "interception" (yes that's going in quotes because it definitely didn't look like one) really didn't look like it, and the refs made up for it with a questionable pass interference call (I definitely agreed) which ended up winning them the game. But, the Bills shouldn't have let it get that close after the fact.

The third quarter slumps that this team keeps experiencing are completely changing the game and they've got to get it figured out. It looked like they did when Stefon Diggs scored (and we actually saw it this time!), but the Rams came right back after.

It's concerning that the defense gave up 29 points in the second half and 169 receiving yards when the secondary is supposed to be this team's strength. We will have to see what happens against Las Vegas, but it could just be the Rams are a quality opponent and are very good as well.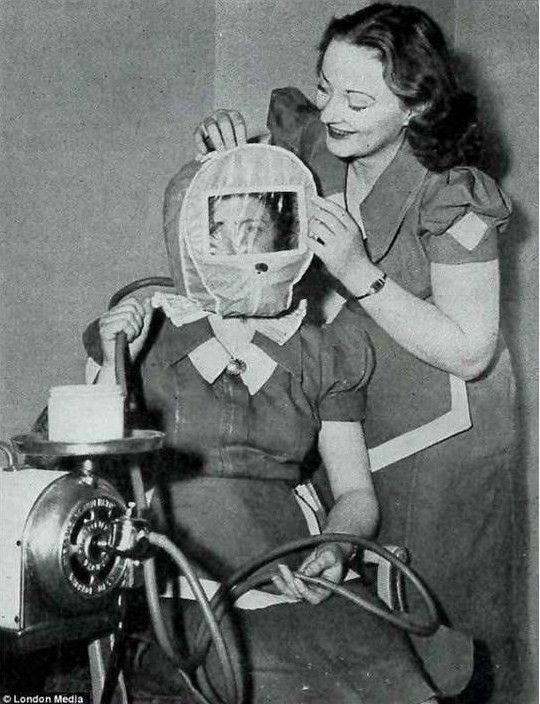 How am I still alive? My poor heart got quite the work out, I tell ya.
The first half was absolutely incredible. And I was crafting my write up in my head. Silly me should have known not to get ahead of myself. But I was so incredibly impressed by our performance. 

Mind you, we did shut down one of the most successful offenses in the first half. Yes our defense has a lot of work to do but let's not forget that Sean McVay is the coach on the other sideline and he absolutely made adjustments at halftime. To be honest tho, our third quarter wasn't going completely haywire like it usually does until the ridiculous "interception".

I don't care if you think he didn't have complete control all the way to the ground (looks like he did to me)… They both had their arms around the ball at the end and when it's "simultaneous" (which it wasn't as you can freeze frame and see Kroft as the only one with his hands on the ball) the ball is always given to the offense.

Honestly… I feel if there were fans in the stadium things would have probably gone a little differently. The Bills would have absolutely been feeding off our energy and our energy would have been high.

Good thing my neighbors were watching the game at a friend's house cause they for sure could have heard me absolutely lose my cool during that second half. 

We have a lot of work to do but let us stack some wins while we do that work. Let's continue to learn from our mistakes and keep grinding. Josh Allen is the f@%&ing man and if people keep criticizing him, I may go off the rails!

Even though '4th quarter Allen' is a definite thing, that banner arranged for by BillsMafia that flew over Bills Stadium 100% helped them today.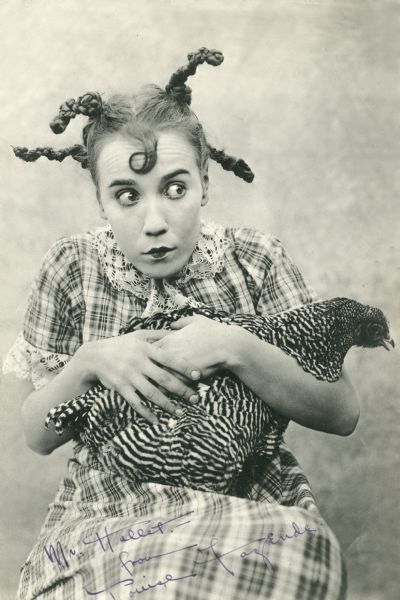 Well,  this game was the tale of two halves. Can we just keep the 1st half Bills?  I was in awe and excitement at them…2nd half gave me an ulcer though…

So let's start with the good. Josh MF'IN Allen. I'm sorry, if you are still looking for reasons to hate this guy,  you are just miserable. NO QB is perfect.  We've been looking for a guy with that IT factor for the last 20 years.  And we finally found him. If you don't want to see it,  that's definitely not my problem. 

Josh is a warrior on that field. He's a leader, and he's constantly learning and improving. And he is truly a team player. He takes responsibility for his mistakes but shares in the glory of a win.  What more could we ask for?

Oh I know,  I can ask for Feliciano to be back so we can remove Winters from the offensive line rotation.  Not impressed with the penalties from that unit today.  But that's besides the point.  JOSH ALLEN ALL DAY.  (Yes Robyn,  this time I meant to put that in all caps!)

That interception was a JOKE.  The momentum from that lousy call almost killed it for us. Kroft caught that ball with no one touching him, as he fell to the ground, the Rams DB got his hands in there to try to pry that ball. Pass interference before?  Sure.  Interception?  Not even. Speaking of Kroft,  it was nice watching him get involved today.  Catching the TD was retribution for that crappy interception call on him. 

The defense….. I was a little worried today about them.  Matt Milano was EVERYWHERE though.  I was so happy to see him back.  He is a difference maker and you cannot change my mind that he played a large role in the win today. Please please please Beane,  extend him ASAP!

Wallace's interception was definitely some redemption from last week.  But our run defense….woof. Am I the only one that felt Edmunds struggled this week?  All things aside, this was a high octane offense that we still managed to beat. 
In all? 

I said this last season and I'll say it again: a win is a win is a win. Was it pretty?  Not at all (at least not the second half) but after all the years of let down, it felt so good to watch us win after a little bit of a meltdown.  Probably took years off my life but hey, the life of a Bills fan…. am I right?

Next week?  We take on Vegas. They are fresh off a loss to the Pats and they are going to be HUNGRY for a win.  Let's hope we can get some reinforcements back for next week,  because this will not be cakewalk. But let's take 24 hours to enjoy this win.  We absolutely fought for it.  
Editor's babble: I can't imagine what Bills Stadium would have been like if the place was packed with fans. Here's hoping the talk about getting fans back in the seats, even to a limited extent, happens soon. I can't thank our Godmothers enough for their contributions to our blog. We love them dearly and they have become an important part of preserving BillsMafia's lofty legacy. Find them on Twitter and give them the business :)