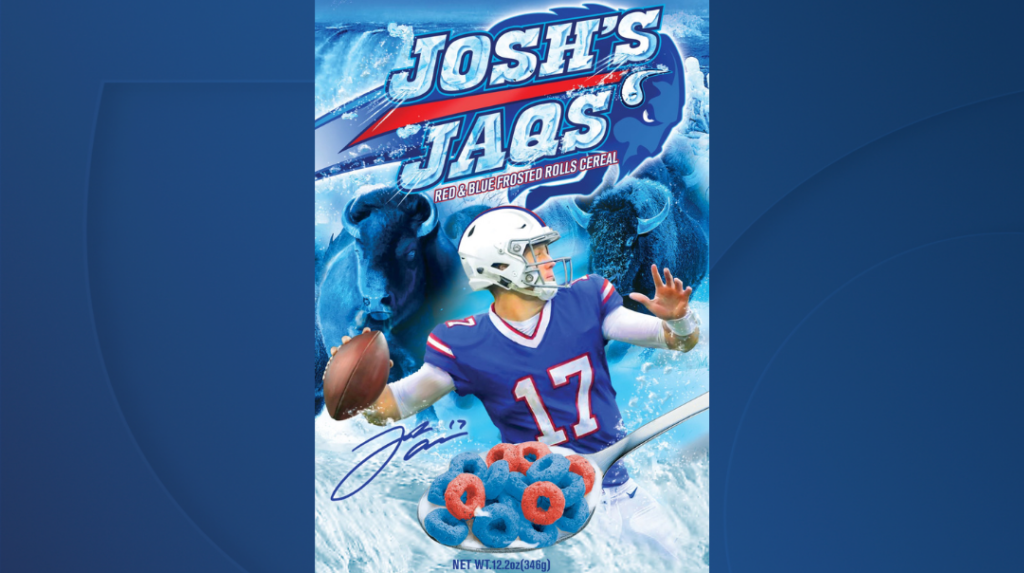 Rolling with a good case of vertigo after reading all the 180 degree turns written this week about Josh Allen… and it's got me questioning my grip on reality at the moment. MVP talk after two weeks? Wut? Is this a joke or some sort of virtual reality program controlling my brain at the moment? COVID-19 frying some folks brains?
After almost three years of disparaging Josh Allen, Manish Mehta of the New York Daily New wrote THIS about Allen. Holy moly, now I know somebody slipped something into my Josh's Jaqs this morning. Mehta's article is definitely worth the read if you're into savoring 'I told you so' as much as I am :)
That unfamiliar sound you are hearing (like a bad case of tinnitus) is actually the sound of the court of public opinion collectively trying to catch up with the Bills bandwagon before it leaves the station. Strange as it sounds, the cacophony of voices singing Josh Allen's praises is music to my ears. Better late than never.
But will it last if Josh falls victim to a very stout Rams defense featuring the QB-eating monster Aaron Donald? Will CB Jalen Ramsey get his chance to call Josh Allen "trash" again? Or will Josh resurrect his favorite touchdown dance after Smoke burns past Jalen Ramsay for a big score?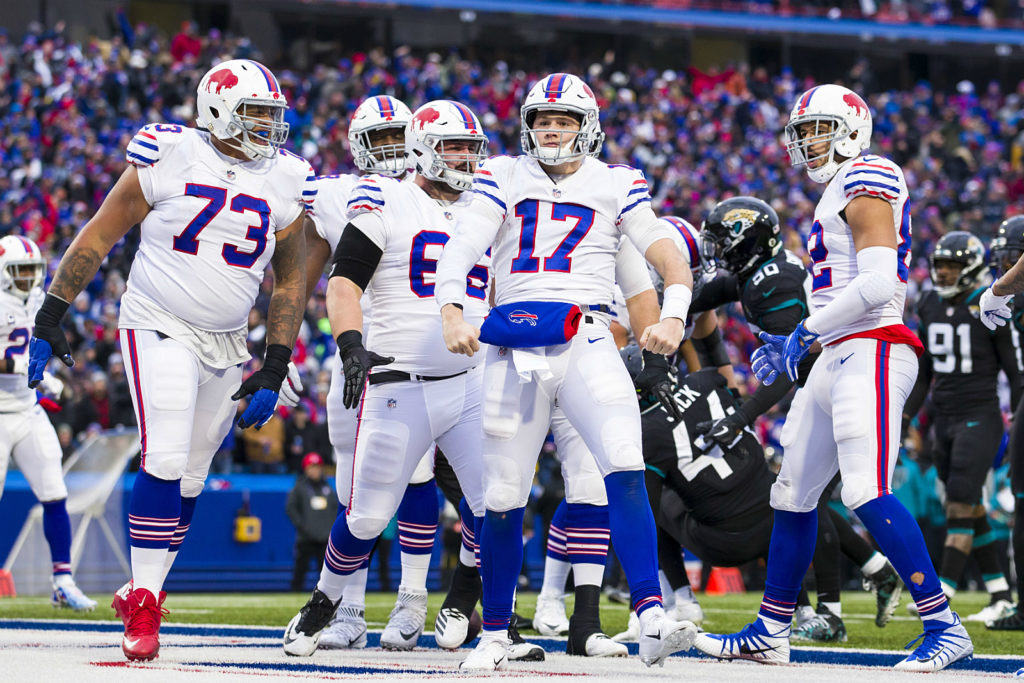 There are no shortage of storylines about the upcoming game on Sunday at Bills Stadium… one certainly being the fact that the Rams will be making their second trip to the east coast in as many weeks, due to the complications of traveling during the COVID-19 pandemic. We can only hope all the air miles logged will dehydrate Aaron Donald enough where he becomes a shadow of his former self on the field.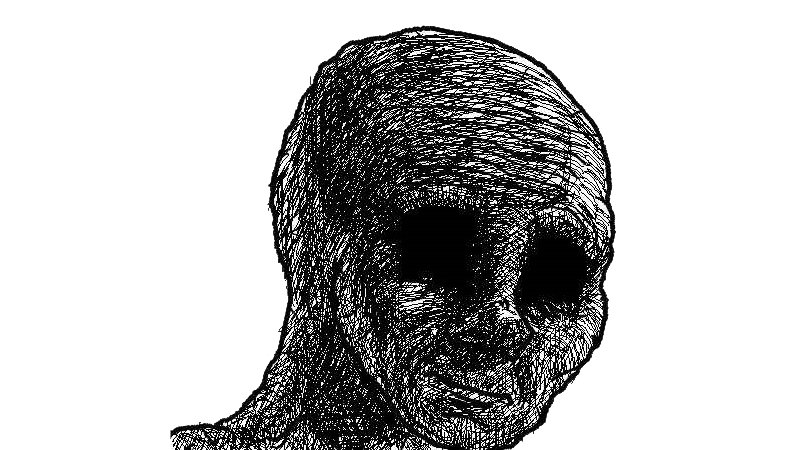 A girl can dream.
OK, so what can we really expect from the Sean v Sean Show on Sunday? McVay has his 2-0 Rams looking a lot like the team who went to the Super Bowl a couple years ago. You can find all sorts of articles outlining the x's and o's regarding this intriguing matchup. I'm more interested in addressing the behavioral aspects and gamesmanship tactics being employed by each side this week.
Both head coaches are charismatic, cerebral men who are trend-setters in the NFL. Both are expected to take their teams deep into the playoffs this season. And both are on track for Coach of the Year consideration if their seasons continue to flourish. The Seans' McVay and McDermott represent this generation's forward-thinking head coaches adept at turning the fortunes of their respective franchises around in short order.
The Rams already have street cred. So a loss to the Bills would not change their narrative in any significant manner. However, should the Bills lose this game the naysayers of the "same old Bills" club will be out blaring their tired lyrics all over social media faster than a 5G connection can carry it across cyberspace.
Here are three of my more twisted thoughts and questions about this upcoming matchup.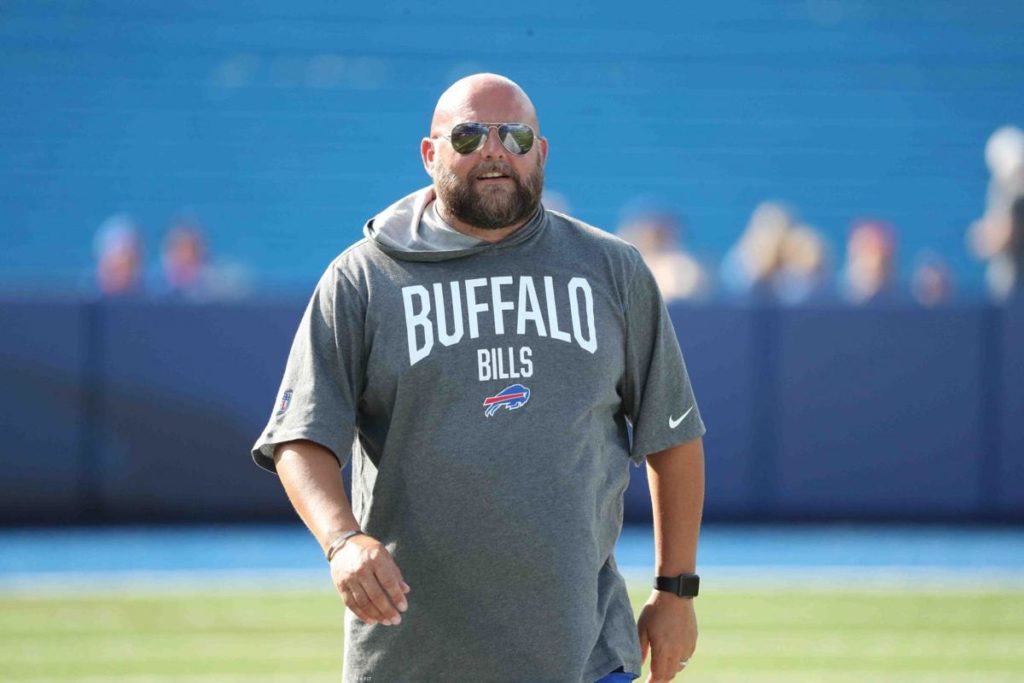 Is Daboll the real 'x' factor in this game?
While some are focusing on the McVay v McDermott aspect of this matchup, I'm left wondering if the real chameleon in this game will be Bills' OC Brian Daboll. This just in; Daboll is pretty good at developing an offense around specific traits of his players. He's even getting attention from the national hoo-hoos about his success in developing an offense that would help Josh Allen develop into a productive NFL quarterback.
What will Daboll have up his sleeve in terms of a game plan against the Rams? We found out last week against the Dolphins that Daboll is not afraid to let Josh sling it and rip with the long ball. Difference this year is Josh found some touch on that ball and is learning he doesn't have to break fingers to get the job done. I'm sure his receivers are grateful. [ I can just hear Diggs in practice screaming at Josh … "dude… wtf… I only got ten fingers" ].
Is this the week we see the debut of the running game? We haven't seen much of it featured during the first two weeks of the season. When Singletary does get carries, he looks like he picked up right where he left off last season. However, it appears Zack Moss might be out for the game. Moss' toe injury could put RB T.J. Yeldon on the field for the first time on offense this week.
From these old eyes, it appears Zach is still learning the speed of the game and how fast holes close up the middle of the offensive line in the NFL. The lack of preseason games might be playing a factor in his early development. As soon as Moss heals up though, he'll get back out there and find his groove. Patience is key with rookies, especially this season.
Probably the biggest challenge on offense will be the work they will have to put in creating some kind of scheme to keep Aaron Donald from eating Josh's Jaqs. If the Bills' offensive line can protect Allen effectively, this could prove pivotal for Allen's success. It is anybody's guess what mad scientist Daboll will cook up to thwart the Rams' defense on Sunday. I love his variable game plans and in-game adjustments made from week to week.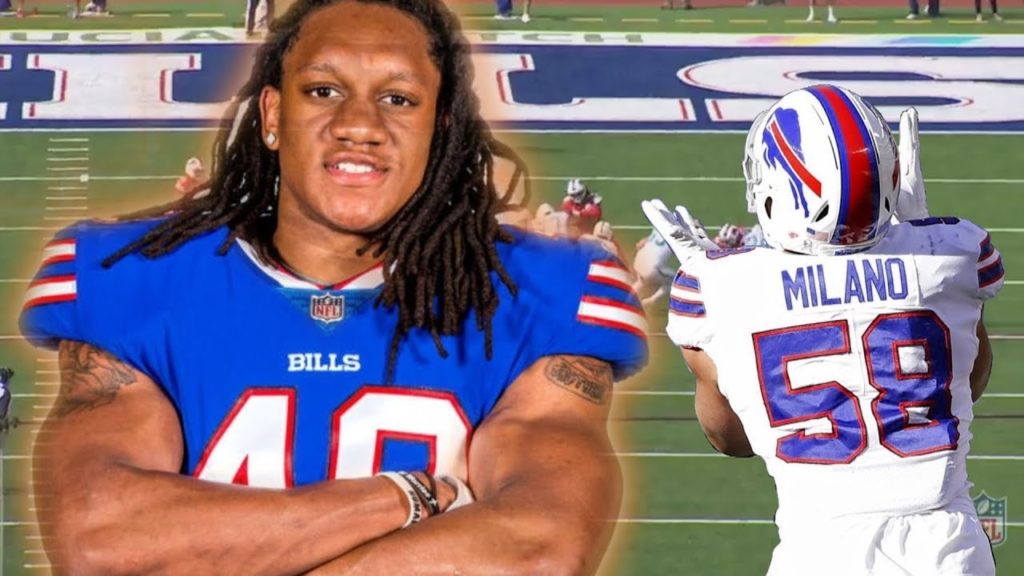 Will Edmunds and Milano's possible return to the lineup be key in winning turnover battle?
We know both the Rams and Bills offenses are showing the ability to score points in a hurry so far this season. Both teams will change up the offensive tempo from time to time, though I don't believe we've seen much of that yet from Daboll this season. While tempo changes may help confuse or tire a defense, winning this game may come down to which team wins the turnover battle.
Considering how potent both offenses appear to be, stopping a drive with a turnover and then scoring a touchdown is the best way to take the wind out of the sails of a blazing offense. With the likely return of at least one of the Bills' two starting linebackers, we can only hope to see improvement in defending the middle of the field. Last week Ryan Fitzpatrick ate Thanksgiving dinner while throwing the ball over center field all day.
If the Bills hope to win this game they definitely need to get into Goff's head like they do Sam Darnold. With their knack for creating turnovers, the return Edmunds and Milano might just juice that situation. The Bills will need all the luck and the help they can muster to beat a very well coached Rams team.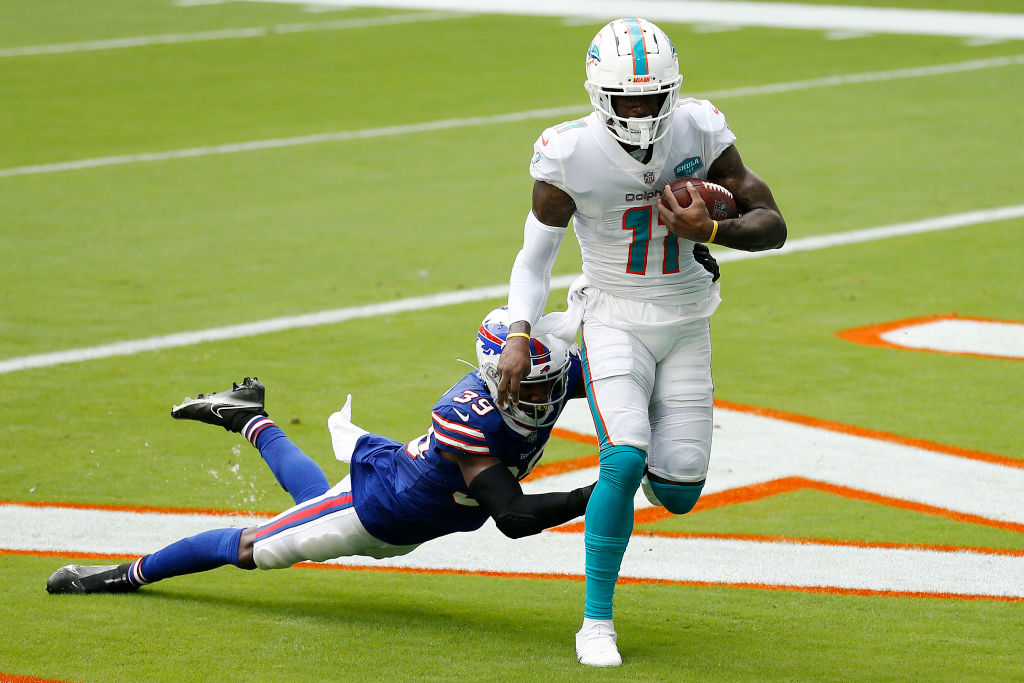 Will Edmunds and Milano's possible return to the lineup provide better support around CB Levi Wallace vs. Rams?
We can only hope that is the case. Levi Wallace's bleak performance against the Dolphins can be credited to the always-savvy QB Ryan Fitzpatrick finding the weak link and exposing it like a flasher at midnight in the French Quarter. Wallace was repeatedly abused by Fitzpatrick to the point where his defensive coordinator Leslie Frazier admitted in a press conference this week that the only way it will stop is if Levi finds a way to shut down his opponents.
That may prove a tall task with guys like WR Robert Woods heading back to Buffalo for a rematch with the team that drafted him. However, Wallace's short comings may have also been exacerbated by the absence of Edmunds and Milano, both known to be of great assistance in pass coverage.
Do you see the pattern here? Two-thirds of my twisted questions concern the return of LBs Tremaine Edmunds and Matt Milano as keys for winning the game. The Bills must defend the middle of the field, get turnovers and give Josh Allen enough time to throw the ball. Opening up the passing game might create better opportunities for the running game to get going and give RB Devin Singletary a chance to strut his stuff all over Bills Stadium.
Editor's babble: This could be a barn-burner of a game. If you want to yell at someone for wasting your time reading this, you can find me on Twitter @RobynMundyWYO.