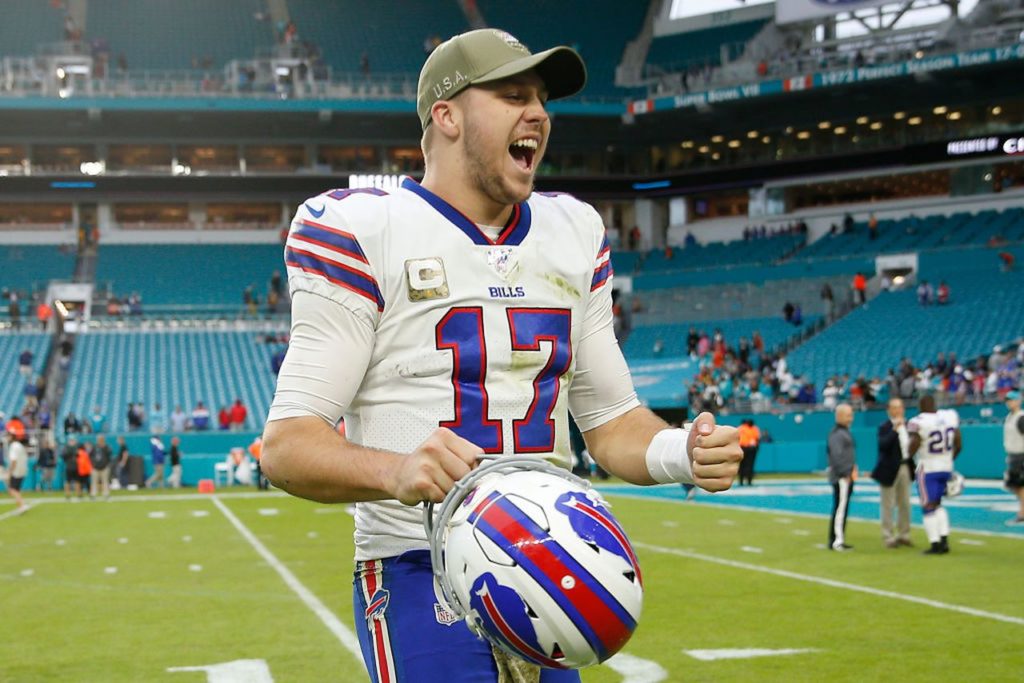 I say it often.  It isn't original to me.  Sean McDermott says it.  Others say it. 
It's tough to win in the NFL.
It's tough to win in the NFL because of parity – the league is full of good players, and they're spread around the league. It's tough to win because there are a lot of good coaches, and there are plenty of good quarterbacks. It's tough to win because everyone competes; everyone is desperate to win.
And so it was that the Bills let the Jets hang around last week, making the end of the game less comfortable than it should have been. Again this week, the Bills let the Dolphins hang around, and the game came down to an onside kick. It shouldn't be that way; the Bills should have put those games away. Sean McDermott knows that. He also knows it's hard to win in this league, so he prepares his team to play every play and to win.
The Bills didn't play defense as well as they wanted against Ryan Fitzpatrick and the Dolphins. They went without Tremaine Edmunds and Matt Milano, and as many had predicted, the Bills had trouble defending the passing game over the middle. Had trouble is an understatement; Fitzpatrick is a pro's pro, and he lived over the middle. He threw often and accurately, and he reeled off first downs and extended drives all afternoon.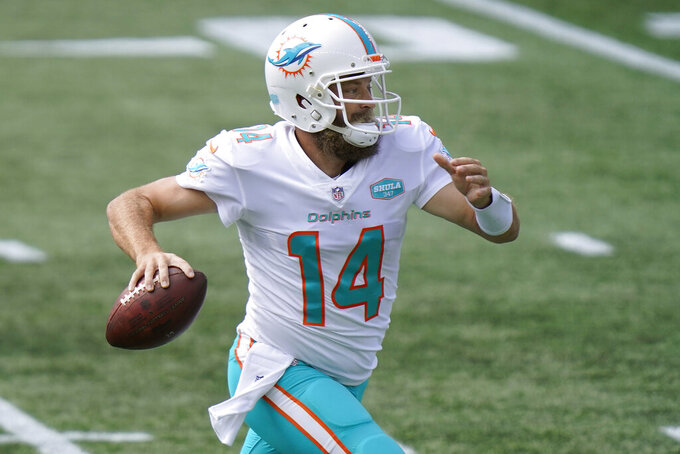 Fitz was just short of brilliant all day. He had little trouble figuring out the Bills defense. He scrambled effectively. He did enough to win some games. But this wasn't just some game. This was the 2020 Buffalo Bills, this was the 2020 Josh Allen, and a good performance from a good journeyman quarterback wasn't enough to win.
Allen was superb. 400 yards, 4 TDs, no interceptions, no fumbles. A fourth quarter come-from-behind touchdown drive and second fourth quarter touchdown drive to put the game out of reach. Spectacular throw after spectacular throw. Beyond all that, everything about Allen said he was in control. No confusion, no unnecessary timeouts. You could see it in his eyes: "I got this."
Was every throw perfect? No, but come on! So many were perfect that no one cares about the few others. Pick any one. How about the fourth-quarter scramble to his right, change the ball from right hand to left and back to make the TD throw to Gabriel? Spectacular.
How about the fourth quarter throw to Diggs on the right sideline? How about the deep crosser to Beasley on the left? Fabulous.
And Allen was making the right reads, which resulted in a lot of easy throws and uncontested catchs. Allen was special, but if you've been watching Allen grow up in the NFL, it wasn't surprising. He didn't make any throws that he hasn't made many times in the past two years. All that's happened is that he's making them more consistently, and that's what happens when a young quarterback matures.
Of course, Allen didn't do it alone. He had Stefon Diggs. STEFON DIGGS. Are there any doubters now? My goodness! Any pattern out of any formation, he gives his QB a chance, and if he's close to open, he catches it. He outplayed the defender nicely on Allen's big throw on the right sideline, used his body to beat him to the ball, and then made a tough catch. Fans haven't seen a receiver like that in a Bills uniform in a decade and more. And, as we already knew, Beasley and Brown are right behind him What a trio! Oh, and Gabriel Davis. What was he doing on the board in the fourth round of the NFL draft?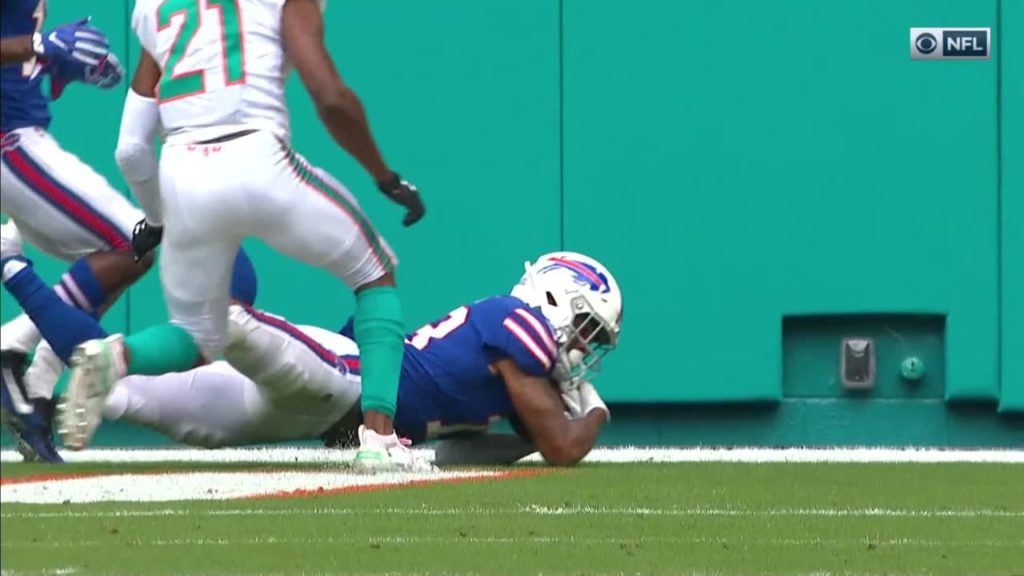 The defense clearly missed Milano and Edmunds. Those guys make important individual plays, usually in the passing game, and those plays were noticeably absent. The Bills looked vulnerable. On the other hand, Klein and Dodson made plays in the running game – they're solid tacklers. The defense had some three and outs, and they made the big stop after the Bills had scored the go-ahead touchdown. They also had what is becoming the customary goal-line stand; they really are tough with their backs against the wall. By the way, I haven't changed my mind yet – teams are foolish not to take the points the game is giving them. Chargers should have taken that field goal, and it cost them in the end.
Ford left the game, maybe the heat, maybe because the Bills are looking for more than he's giving them. Knox got a concussion. Moss left the game. The defense didn't dominate. Who knows when Edmunds and Milano will be back? The defense needs to toughen up. Next week a real football team comes to town, homecoming for Robert Woods. But forget all of that. Sean McDermott will deal with it.
For now, just find the best video highlights package of Josh Allen's afternoon and watch those throws. Then watch it again.
And smile.
GO BILLS!!!
Editor's babble: This game brought back memories of many good old fashioned Bills/Dolphins slugfests. Looks like we're on our way back to enjoying a resurrection of this once great rivalry. Many thanks to Mark Korber for his contributions to our blog. You won't find Mark on Twitter but you can find him posting on twobillsdrive.com's Stadium Wall Message Board.