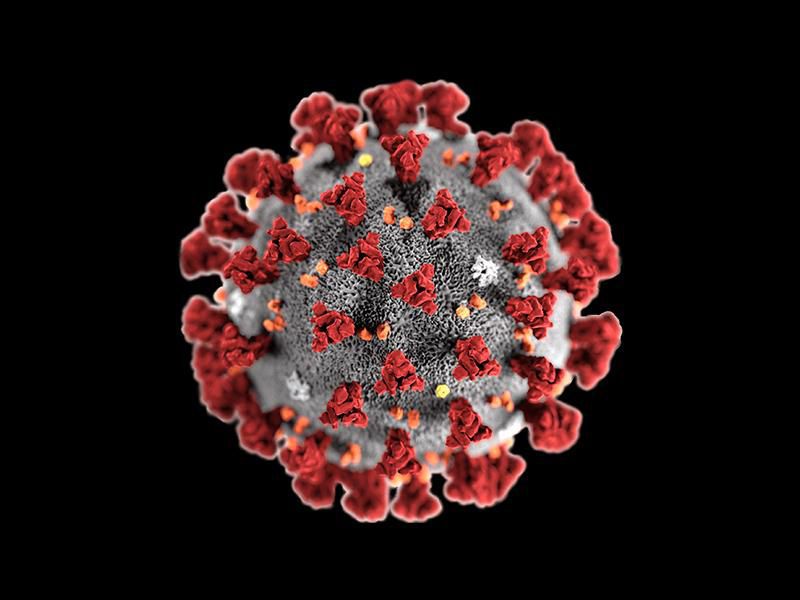 "A bend in the road is not the end of the road…unless you fail to make the turn" –Helen Keller
As Charles Darwin also once said, the one most adaptable to change is the one that survives. The usual NFL scouting and draft process, in view of dealing with present COVID-19 difficulties and the fact that dominant college feeder systems the Big Ten and the Pac 12 have cancelled fall football and will instead go with a spring playing schedule, will significantly be affected for the 2021 NFL draft. As such, NFL teams that can adjust to scouting challenges dealing with this current situation will adapt, find the turn in the road, as it were, and adjust to this likely temporary environment. Those teams that do not, or refuse to, adapt and adjust their scouting methods accordingly will fail.
It's important to first understand, generally, how the NFL scouting process usually works. A typical yearly scouting cycle usually starts early summer, during which a club's scouts will view tape to assess potential players. During this time a team may have anywhere from 600 to 1,000 names on a list. When college football fall practice starts, scouts then begin making visits to various schools, and during those visits background information is obtained on each player. Teams look at three things in evaluating a player:
1-Talent; 2- Production; 3-Character
After the fall season, each team usually has their scouting people meet to cut-down and narrow the scouting list of players. Character often is an issue on these preliminary lists. Scouts then, with a narrowed list, research further into players before they meet again in late winter to further cut down the scouting list, which includes scouting and interviewing players at postseason all-star games, including players with character concerns. This scouting can involve many levels This more in-depth scouting may involve speaking to a team's trainer, strength coach, equipment manager, family members, coaches, coordinators, position coaches, academic counselors and professors and others who knew the player in high school. In addition, many teams have entry-level scouts who are responsible for monitoring every prospect's social media activity.
This preliminary scouting work prior to the draft is key, because the closer you get to the draft, "the less open people are about the individual because they don't want to do anything to hurt them. You get more honest and complete responses if you get to people early." Teams that have veteran scouts have an advantage in this respect, if they've worked for years and have established on-going relationships with people at various schools, in that they can go to a school and get information from people they've known for a long time. One AFC scout for a team spent a lot of time talking to secretaries who had been through multiple coaching staffs and were safe in their jobs, and would sit with them at their desk and bring them a coffee or bagel. As this same AFC scout noted also, "Equipment guys are good to talk to. Players might con coaches or trainers, but they act normal around equipment guys. Those guys get treated poorly by a lot of players, and they know their true personality."
During these late winter meetings, NFL teams then decide who they later want to interview at the NFL Scouting Combine. For the 2020 NFL Combine, for example, teams could interview up to 45 players. The combine is basically the first time teams get a chance to talk to, especially, the underclassmen in the draft, face to face. It also serves as the first opportunity for coaches and general managers to have direct contact with prospects. Character of the player becomes an obvious focal point in these interviews, since it is usually players with character concerns that teams will focus their attention on the interview process.
The NFL combine interviews
"When you do enough interviews with college prospects, it's easy to figure out who is lying and who is telling the truth. Some kids are just so full of it that it can be easy to eliminate them—they basically cut themselves. The only thing that changes from year to year is the faces. The stories and excuses are always the same."- Former Chicago Bears Director of College Scouting Greg Gabriel
Character assessment is a HUGE factor in combine interviews. One famous example of how character influences a teams draft decision came during the 1998 NFL Combine, where teams questioned Peyton Manning and Ryan Leaf what they would do if they were selected as first overall pick in the NFL draft. Manning stated that he would work and study the playbook. Leaf, however, noted that he would go to Las Vegas to celebrate. Manning was selected first overall by Indianapolis, and did what he said he would. Leaf was selected second overall and went to Las Vegas anyways. Their career histories, speak volumes, with Leaf going down as one of the all-time greatest NFL bust picks. Manning? Yeah, he was pretty good.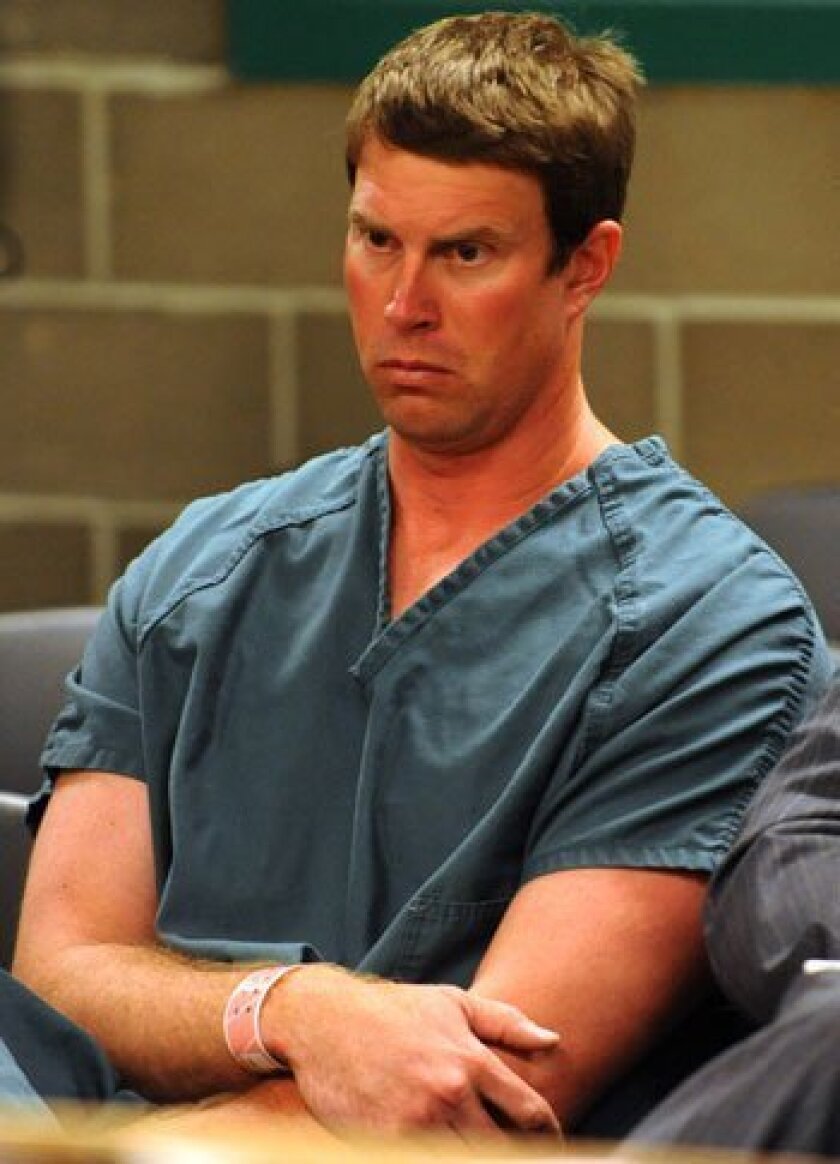 A more recent example is Washington running back, and former LSU Tiger, Derrius Guice, selected in the 2nd round back in 2018, earlier than expected despite having character concerns such as sexual assault attributed to him. In fact, in the buildup to the 2018 NFL draft the Carolina Panthers, for example, though they were likely not the only team, had removed him from their draft board altogether. Washington gambled, and lost. He was recently released by Washington, after being arrested on charges of domestic battery and a felony count of strangulation.
In any NFL draft, there will always be teams that will accept more risk than other teams will. For example, the Pittsburgh Steelers grade players' character with numbers. One is the best. Four is off the board. If a player rates a two or a three, the team still will consider him but at a later point in the draft than they would if his background were clean. "We eliminate the high-risk individual," Steelers owner Art Rooney II said. "There are guys we wouldn't take a chance on. With others, we put a risk-factor grade on. We wouldn't take them as high as football evaluation might dictate."
So, how will NFL scouting in this new college football environment, due to COVID-19, be impacted? What has been noted above is how things operate in a NORMAL NFL scouting cycle. This year will not be that, considering the Big Ten and the Pac-12 will play spring schedules, as of this writing, and the Mountain West and Mid-American Football Conference (the MAC) have shut down for a year, leaving players such as DE-Malcolm Koonce and RB- Jaret Patterson of Buffalo without a home, at least temporarily.
Also, as outlined previously, one can see that a normal NFL draft cycle is very regimented, structured…and very predictable. Sure, individual teams may approach this PROCESS somewhat differently than others, but the process itself is unwavering. An old saying notes that "familiarity breeds contempt". I would also add that familiarity can also breed complacency, and the teams that can adjust to this new scouting reality, and the adversity that comes with that, will be better off for it.
NFL teams will now have to adjust to scouting conferences such as the SEC, the ACC and the Big 12 as they always have, seeing as they ARE playing the usual fall schedule, but will have to adjust to those that aren't, or are playing spring schedules. It's a significant adjustment, since, with respect to scouting the Big Ten and Pac-12, consider that these 2 conferences had more players drafted in 2020 – 48 and 32, respectively – than any other conference aside from the SEC (63). This is important, since some college players are simply opting out of playing in the spring (or fall) altogether, and declaring for the NFL draft already, without undergoing the usual NFL draft process. The list is long, as of September 1, 2020, and you can expect it to become longer, making this a very deep draft. For example, Rashawn Slater, a highly rated offensive tackle from Northwestern, opted out of spring football, noting that "I didn't think a winter or spring season allows for optimal recovery or training to have a great rookie year." Clearly, he is referring to the recovery time he likely wouldn't have to prepare for the Combine, which could adversely affect his draft stock.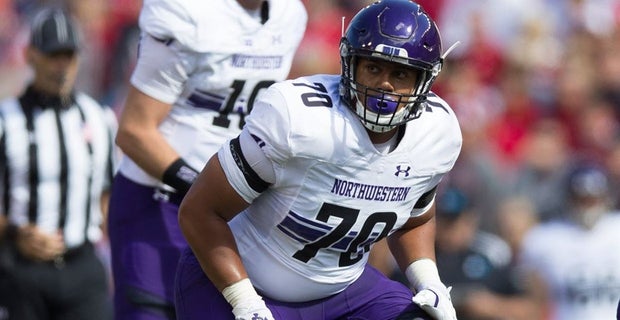 In any event, NFL teams will have to adjust their scouting methods for at least this 2021 NFL draft. Mel Kiper Jr., draft analyst, has already noted some teams may view 2021 draft picks as being not as valuable as they might be in other seasons. Further, fellow analyst Todd McShay noted that the 2021 NFL draft "is a scouting nightmare" when the draft could be a bigger crapshoot than ever.
I, however, think this is only part of the whole story. Firstly, I tend to think that due to the high volume of players coming out for the 2021 draft, that this then makes, in fact, the 2022 draft weaker, and that mid round picks in that draft will not be worth as much. Secondly, teams that absolutely need 2021 draft picks, particularly in the middle and later rounds, to fill roster spots, are going to have their work cut out for them in terms of scouting, and particularly in scouting character of individual players, unless they are willing to do their homework. I like to co-relate this upcoming 2021 NFL draft, which will be deep, in terms of an NBA draft, where numerous "one and done" players come out every year and are selected, not necessarily based on production, but on future potential. Teams that can embrace this philosophy and minimize their risk through performing character assessments as much as possible, as soon as possible, will have a distinct advantage. So, how can NFL teams approach this 2021 NFL draft?
Approaching the 2021 NFL draft- 3 factors that will be key to adjusting to the new NFL scouting landscape
#1- It will be key for teams to have veteran scouting staffs in place, with established contacts at various schools that can be utilized to gather information on individual players.
The Buffalo Bills do indeed have such a veteran scouting staff, with multiple years of experience in hand. Terrance Gray, for example, is their Director of College Scouting, and has more than 14 years of scouting experience. Dan Morgan, their Director of Player Personnel, has over 10 years of experience. Amongst others, they also employ 16 year veteran Dennis Hickey, their Senior National Scout, previously a former Director of College Scouting and Director of Player Personnel (Tampa Bay) and former GM of the Miami Dolphins, along with Mike Szabo, scouting veteran of 20 years, most of which came with the Carolina Panthers organization, where he served as a regional director of college scouting. By contrast, the Cincinnati Bengals are at a significant disadvantage, having a very small scouting staff for numerous years.
#2- Isolate and contemplate who MIGHT be coming out early after spring football, or have already opted out. Target those players for character assessments as soon as possible.
This is easier said than done, but, referring to point #1 above, teams with veteran scouts will be able to assess who might leave early, or have already done so. I referred to a player in a previous article, Cam McGrone-LB Michigan, who I think is virtually a lock to leave for the draft after this spring schedule, and will be a star. Obviously, the more talented the player, the more focus there should be.
#3- Teams that do not need draft picks to start will be at an advantage.
The Bills fall into this category, as we don't need draft picks to start (see AJ Espenesa as Exhibit A after Week 1 vs. the Jets) they will be reserves anyways, as the Bills have a deep roster. Teams like the Bills, outside of perhaps their first 2 picks in this draft, will be able to pick based on potential and talent, with a view to the player being a starter in year 2 or 3. Especially relevant for any sophomores who choose to declare. Get them in the NFL environment and groom them.
Now, I'll highlight three players you don't have to worry about in terms of character for this upcoming 2021 NFL Draft.,
#1- Rashawn Slater-OT-Northwestern.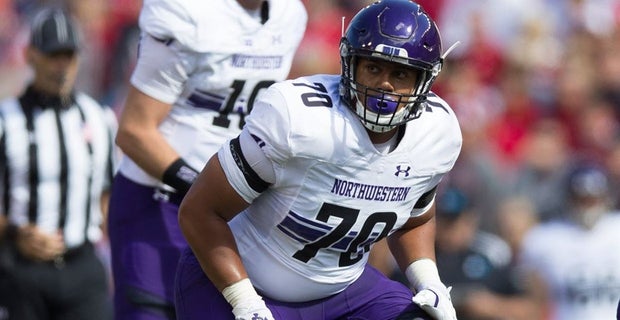 Rashawn is a likely first round prospect, and the Bills have a slight chance of being able to select him. He has been a team leader at Northwestern, and coaches rave about him. Regardless of is he plays RT or guard, he'll play in the NFL at a high level.
#2- Ambry Thomas-CB-Michigan
Ambry had colitis last season, lost 35 pounds. Doctors advised him against playing last season; he did anyways. Yes, he played underweight, but he knew his team needed him, so he played anyways. Even his own teammates thought he wouldn't be able to play. He will be, at least, a slot corner in the NFL, with possibility of playing outside. He'll regain the weight from the colitis episode. Likely, a late 3rd-early 4th round pick here.
#3-Ben Mason-FB-Michigan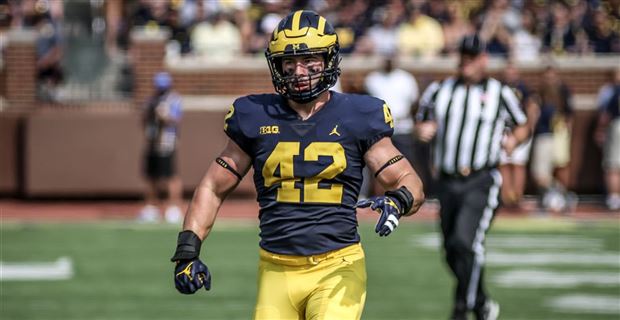 Okay, I know it's not a glamorous position. BUT, Ben is 6'3, 260 lbs. He came to Michigan as an LB, then was asked to swtich to DL, then back to FB. Has also played TE and is a special teams demon. IF, he blocks for you, that pile is going to move; no way you can bring a hybrid safety LB type in the box and think you won't get obliterated by this guy. Move the chains. Not glamorous, as I said, but he's a guy who can play various roles, important on game day, and will help you win football games. Michigan coaches rave about him, and he's no stooge either. He's a 2-time recipient of the teams Toughest Player award, and also a two-time Academic All-Big Ten honoree studying in the prestigious Ross School of Business. Likely, Ben won't be drafted in the first 6 rounds, BUT, if you have an extra pick, or are looking for an UDFA, he's your guy. If we don't get him to replace DiMarco, I could easily see teams like the Patriots, Ravens, Steelers getting him.
Anyways, those are my thoughts on this upcoming NFL draft, and the challenges that will come with scouting for it. Any thoughts, comments, always welcome!
Editor's babble: A terrific comprehensive look at the impact of COVID19 on scouting and drafting players for the 2021 NFL Draft. Many thanks to Shaun Mousseau for his detailed contributions to our blog. You can find Shaun on Twitter @moose7766.