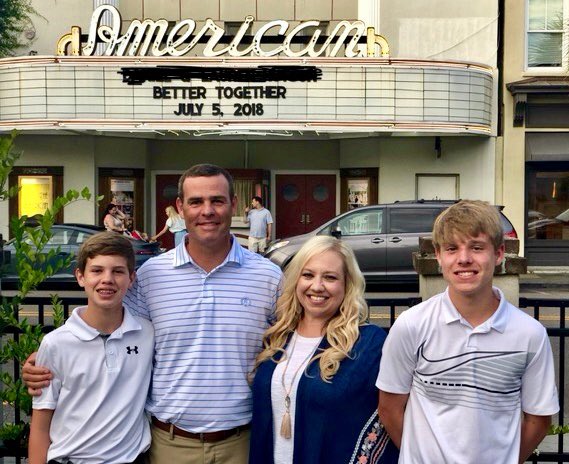 If we don't already have enough reasons to be grateful Brandon Beane chose to relocate to Western New York with his family and become general manager of the Buffalo Bills, this story will warm your heart and add one more reason to be thankful they are part of the Bills community. Buffalo loves the Beane family, and there's no better example about how the Beane family returns the favor than the rescue of 'HauschPups'.
One of the unintended consequences of sudden player departures are the incredible programs and community service work that gets left behind when a player leaves the Bills. Stephen and Lindsey Hauschka were actively involved in the Western New York community and specifically with the SPCA Serving Erie County.
Their cherished "HauschPups" program was in jeopardy, but when Mrs. Hayley Beane found out about it during lunch with Lindsey Hauschka, she immediately offered to keep the valuable program going. The program, now referred to as 'Bills Muttfia' will continue to raise funds to promote adoption of rescue animals for the SPCA Serving Erie County.
I was honored to share a brief chat with Mrs. Beane via Twitter about the 'Bills Muttfia' program, as well as how the Beane family's adapting to life in Western New York.
Brandon and I grew up in the Carolinas and had never lived anywhere else before moving to WNY. So I didn't know what to expect and everything was new. I was surprised to discover the beautiful waterfronts and I didn't realize how large the lakes would be!

I love that WNY is family oriented and has a great small town vibe. And I absolutely love sponge candy from Park Edge! I had never heard about sponge candy before moving here! The people of WNY are some of the nicest and most giving people I've ever met. Truly the city of good neighbors.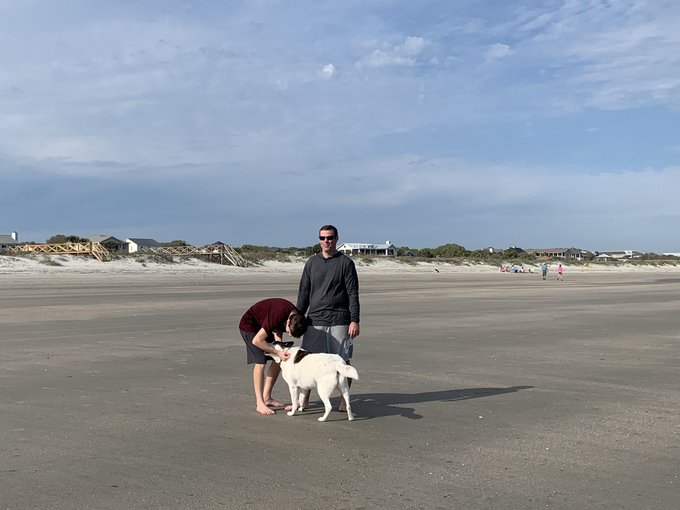 On the Beane's history with rescue animals:
Brandon and I rescued our first dog together about two years after we were married. When you tour an animal shelter, it just kind of touches you and brings awareness that there are so many animals out there that need homes. I just think of them in a shelter in a small, confined place, when they could be in a loving, cozy home with lots of people and snuggles. So rescues definitely touch my heart and we've been very blessed by all of ours.

'Bills Muttfia' came about in a conversation I had with Lindsey Hauschka. She began a wonderful program last season called 'HauschPups', where she and Steve paid for the adoption of a dog with every home field goal Steve made.

I wasn't thinking about the program when Steve was released. After going to lunch with Lindsey, I discovered she was so worried the program would stop. She is wonderful and has the biggest heart for animals, too. She and Steve did great things in the community.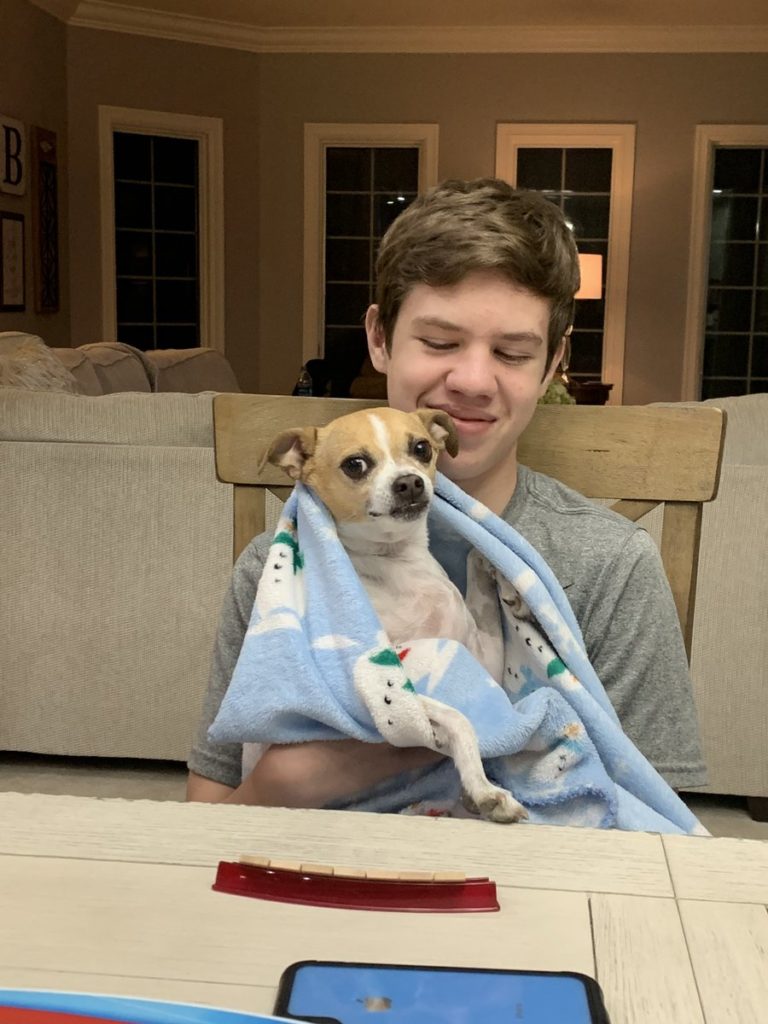 On how the presence of animals in our household affects our day to day lives:
For us, animals bring us joy! They are wonderful companions and are great stress relievers. They are always happy to see you and give unconditional love.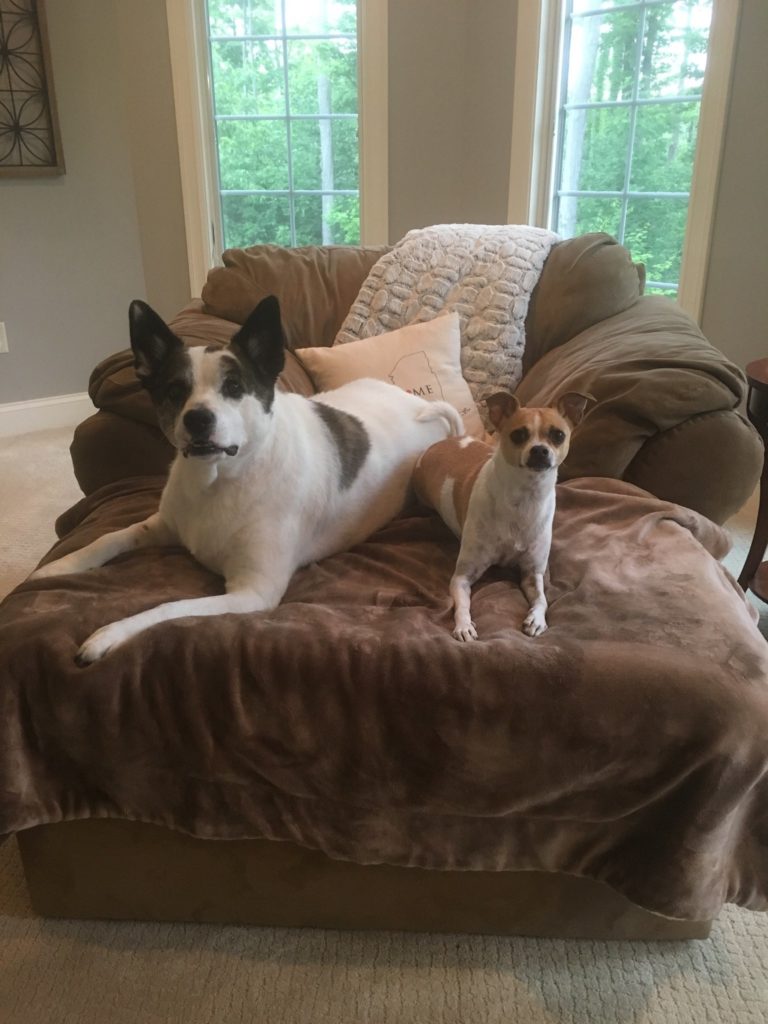 On what Western New Yorkers need to know about adopting a rescue animal.
The SPCA serving Erie County is an amazing facility filled with amazing people. They provide really great things for each animal they place for adoption, such as: spay/neuter surgeries, vaccinations, micro-chipping and more. That is wonderful!

No matter where you get your animal from, you must be serious about your commitment to them. Treat them like family and make their care a priority.

We currently own two rescues. Bodie is an 11 year old mutt from the shelter. And Peanut is our 8 year old chihuahua mix that has three legs. We got Peanut from our local SPCA in South Carolina. We got him when he was two and he had just undergone his leg amputation, after being hit by a car.
Editor's babble: We're blessed beyond belief the Beane family are part of our Buffalo Bills fan community. Their genuine love for WNY is deeply appreciated by those of us who understand what makes the area such a special place. You can stay updated on the 'Bills Muttfia' program by following Mrs. Beane on Twitter @beane_mrs. Or, if you're looking for someone to holla at… you can find me on Twitter @RobynMundyWYO. Go Bills.