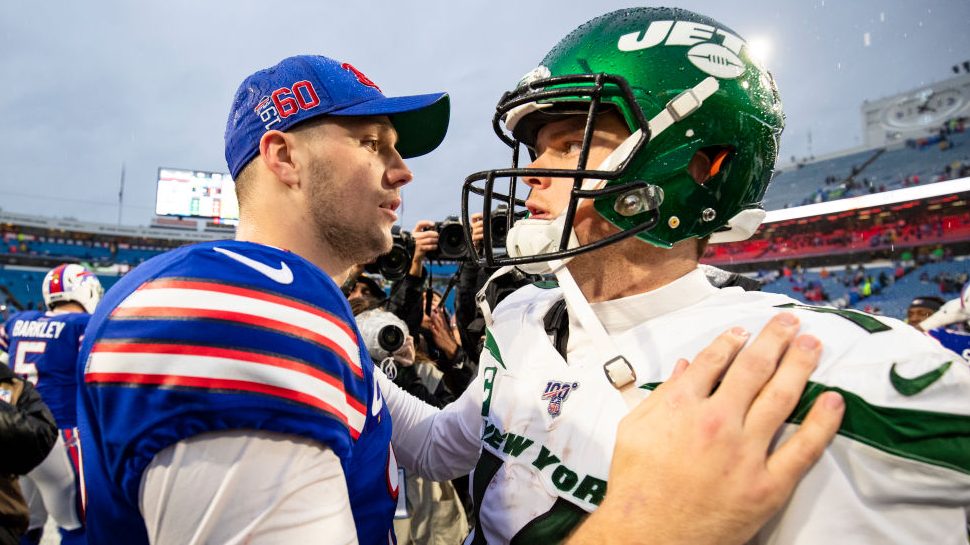 It's personally amusing to see how the NFL finally caught up to this old woman from Wyoming. Thanks to Sean McDermott, I"m no longer one of few who focuses on writing articles about what is now the latest buzz word in football; intangibles. I've been writing about this topic for over 20 years and still get the blank stare from a few analytically oriented folks who seem to get nauseated at the thought of evaluating something that cannot be directly measured.
As Editor-in-Chief of our blog, I agonized about going the traditional route and having a pregame analysis done for each game. When our good friend Joe Tauriello decided to take this season away from putting together pre and postgame articles (and we will miss him dearly), I decided to take the pregame write-up in a different direction this season.
There are so many great pregame write-ups to choose from across all media outlets these days. Adding another didn't really light my fire very much. You can find fabulous content covering the physical aspects of upcoming Buffalo Bills games all over the digital and newspaper world.
So… in honor of Sean McDermott's focus on 'intangibles' in football, I decided to dedicate a pregame write-up each week examining this poorly-covered aspect of the game. Here's the first installment.
Jets at Bills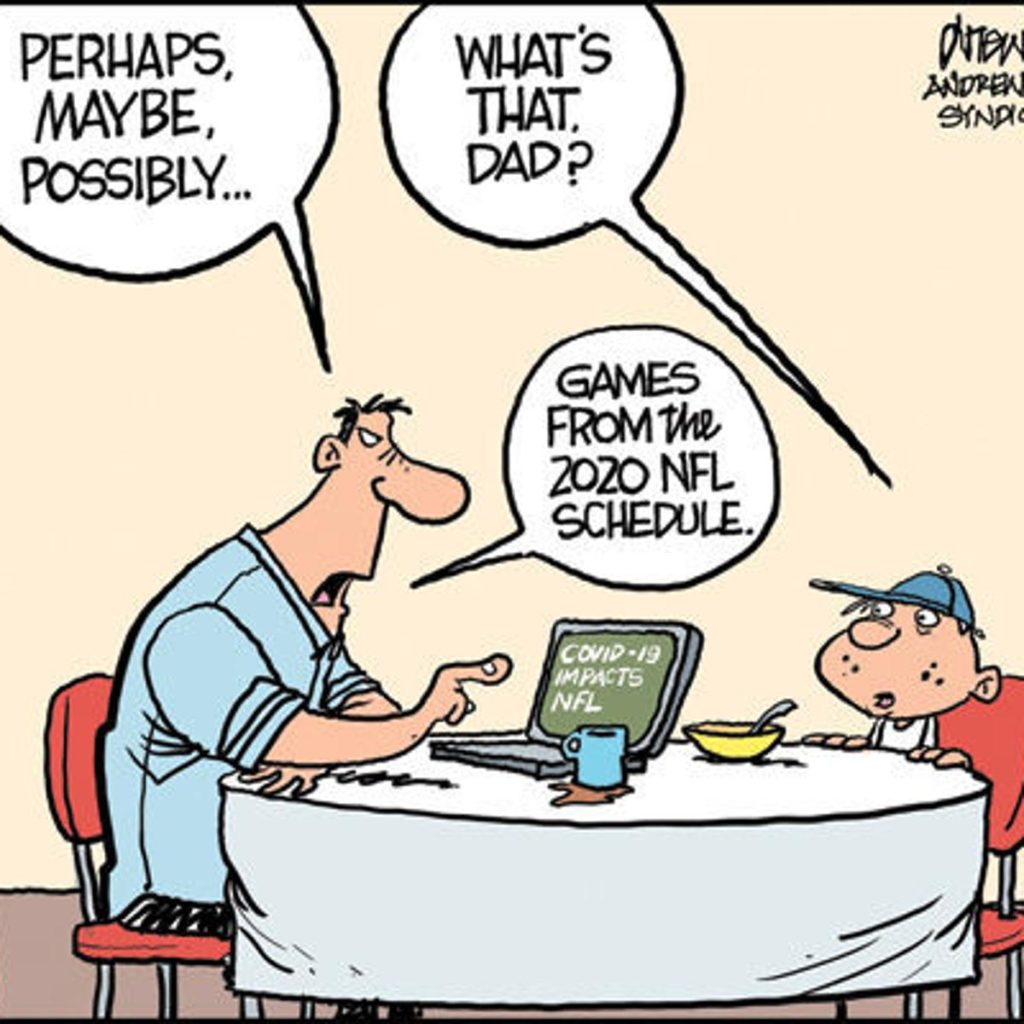 Let's take a look at some intangible aspects highlighting this very interesting matchup… as we launch ourselves into what is likely to be one of the strangest seasons in the NFL. Buckle your seat belts because it's going to be one heck of a ride.
Two teams, Two Directions
The Bills and Jets are an interesting study about how the trajectory of two teams can be altered by a difference in front office strategy. Both teams were essentially in the same place after the 2017 season in terms of rebuilding their respective franchises. Both drafted their QB of the future in 2018 in the first round. Both had solid defenses but neither had solid offensive talent in place to help their fledgling QBs adjust to life in the NFL.
Going into their third season, Sam Darnold and Josh Allen are now playing on teams that are no longer on that same trajectory. The Bills made the playoffs two out of the last three years, and the Jets are now toting the third longest playoff drought (2010 when Rex Ryan was coach) in the NFL.
It's quite a stark contrast when you consider the Bills are resigning players they drafted (Tre'Davious White, Dion Dawkins), while the Jets recently dumped one of their best defensive acquisitions in recent drafts (Jamal Adams) in a trade with the Seattle Seahawks. The Jets have jettisoned several of their early round draft picks over the last decade, most notably Sheldon Richardson, Quinton Coples, and let's not forget good old Vernon Gholston, among others.
The Bills on the other hand have in Brandon Beane one of the most effective general managers in the league at drafting talented players who fit the team prototype. Beane and his staff, with strong input from McDermott have had great success building their team through the draft and are currently poised to see the result of their labor.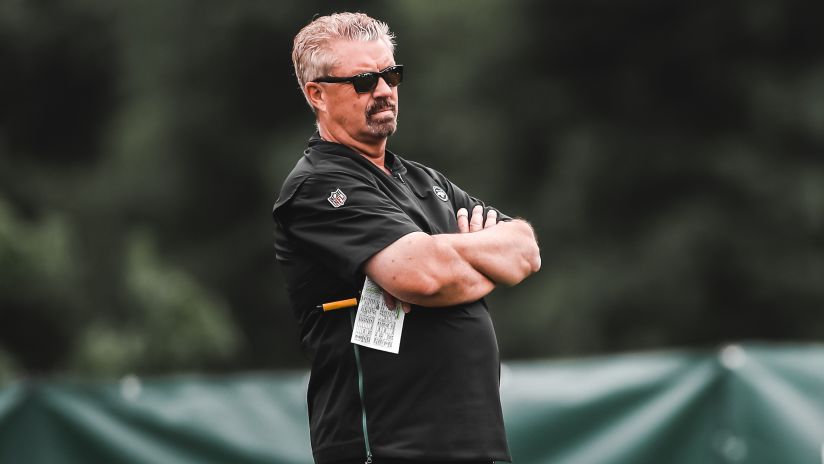 Sean McDermott v Gregg Williams
Forget about Adam Gase. Leaving no stone unturned, our honorary psychologist and mastermind Sean McDermott knew exactly who to focus attention on for media day this week when talking about the Jets. Almost every single Bills player and coach made a point to fawn all over Jets defensive coordinator Gregg Williams. In fact, Adam Gase's name was mentioned only a couple of times all week in reference to the upcoming matchup.
Coincidence?
Nope. First of all McDermott doesn't say or do anything without a purpose. He rightfully identified Gregg Williams 'achilles heel'… a gigantic ego. And you don't really want to poke that skunk because if Greggy gets his feelings hurt, he can be vindictive. We're all too aware of Williams' nasty reputation in New Orleans paying players a bounty to take out opponents with dirty hits (Bountygate), and costing him a season suspended from the league.
So keep the old bear contained by handing him a bunch of honey to distract him… or at least don't give him a reason to get all riled up by ignoring HIM in the media. Smart move to create talking points that focus on HIS greatness, There's never enough pomposity for Greggy… and McDermott and the front office were wise to mention his name all over media talking points this week.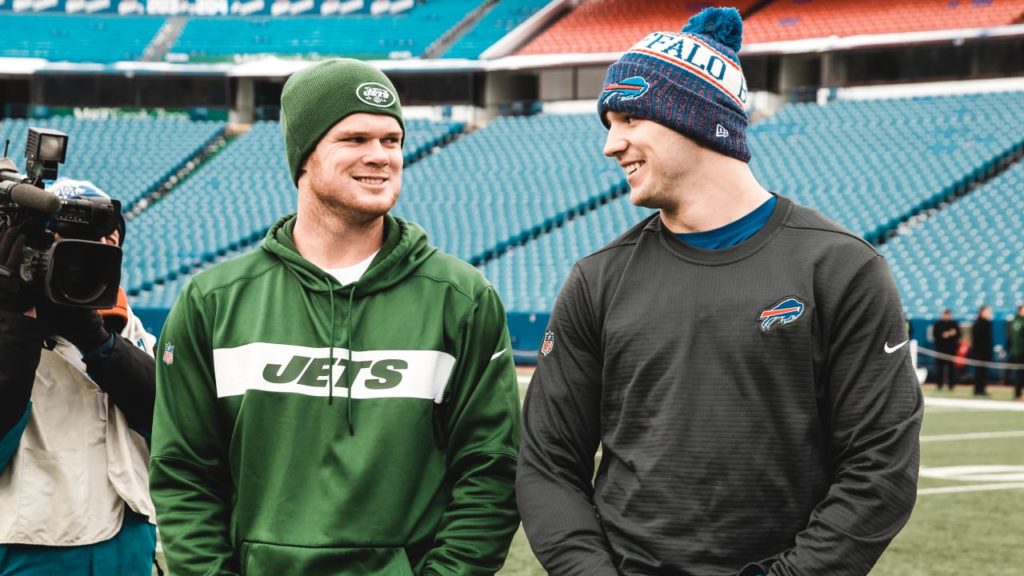 More pressure on Allen or Darnold?
Both quarterbacks are entering their crucial third year. This is the year that often defines whether or not a quarterback is worthy of the title 'franchise QB'. Both quarterbacks carry similar stats to this point in their respective NFL careers, despite Allen playing at Wyoming almost as an afterthought… and Darnold being the golden one at USC with all the benefits that come with playing at a prestigious football institution.
So who has more pressure on them to become the franchise quarterback they were drafted to become for their respective teams? Will we start to see any differences about how Allen and Darnold put it all together during the off season? They work out together during the off season and are very close friends, so the competition between them is left on the field when their teams play against each other twice a year.
Josh Allen is now facing significant mental pressure to put out a breakthrough performance this season. The team around him was carefully constructed by more than physical talent alone. McDermott and Beane crafted this team with the right mix of personalities who will help nurture this young quarterback's growth. The stage is set. Now it's time for Josh to show he can grow into the role of a champion. It all starts on Sunday. No pressure there.
On the other hand, Sam Darnold's team doesn't have a mountain of expectations placed on them this season. Most analysts see the Jets entering yet another phase of rebuilding, something Bills fans can certainly relate to in a big way. However, expectations for Sam Darnold have never been greater.
If the Jets don't perform well this season, Adam Gase is likely gone. If that happens, Gregg Williams will lobby hard for the head coaching job… and he probably does have enough credibility resurrected to land it. However, no matter who might be the next coach if Gase is fired by Jets, Sam Darnold's performance this year is critical for Sam Darnold. A different coaching staff may want to go in a different direction, so it could be a sink or swim year for Darnold.
Ultimately, both quarterbacks face the biggest season of their lives as football players. How they will evolve should be fun to watch over the years. Hopefully it will turn into a Kelly/Marino like rivalry.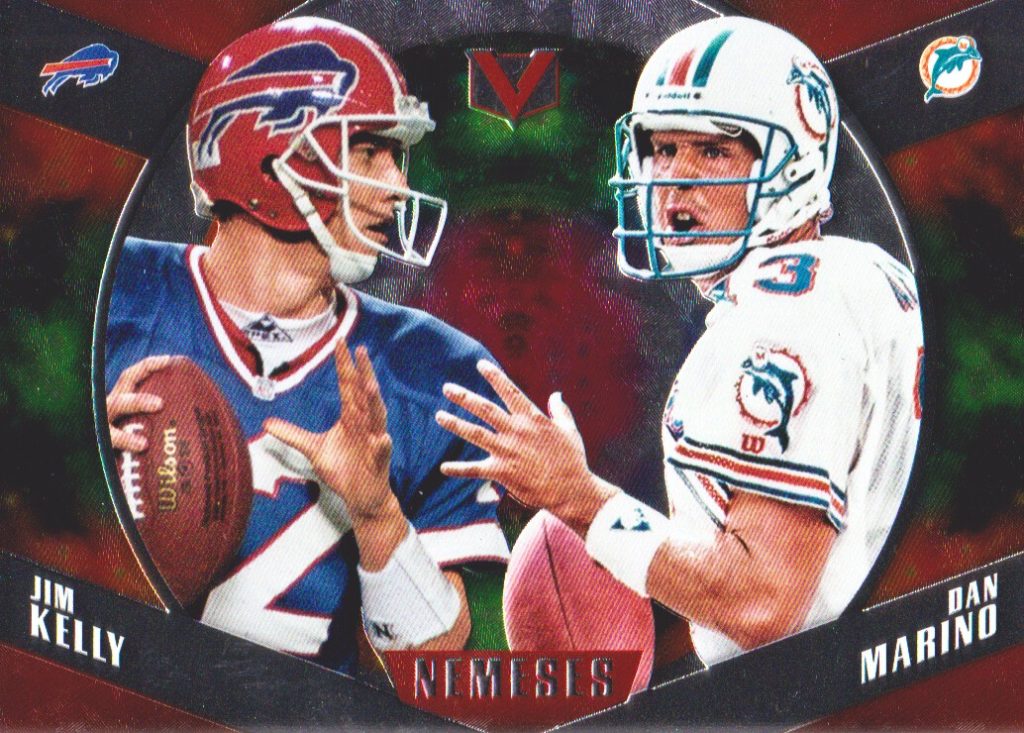 Bottom line
There are many storylines to this Bills/Jets matchup on Sunday. Some recent comments on social media made me chuckle when fans were pontificating how it won't be a good thing if the Bills basically squeak by the Jets. Some want Jets blood to spill all over Bills Stadium or the season will be considered doomed.
To them I say… pffffft. Divisional games are often competitive no matter the talent level on either side of the ball. And especially without preseason games to look at, who knows what kind of exotic looks these teams are going to throw at one another? It's going to be a very interesting first week of the regular season in the NFL.
Furthermore, without BillsMafia in the stands, it's going to be anyone's guess how it may or may not affect each player. Will Josh's pregame jitters be better or worse without our rabid fans packing the place?
We'll find out soon enough, thankfully.
Editor's babble: It's a blessing we made it this far in terms of even having a regular NFL season… if anything can be called 'regular' in 2020. Let's get this season off to a positive start by grounding the Jets on Sunday. If you're sick of my drivel, you can holla at me on Twitter @RobynMundyWYO.