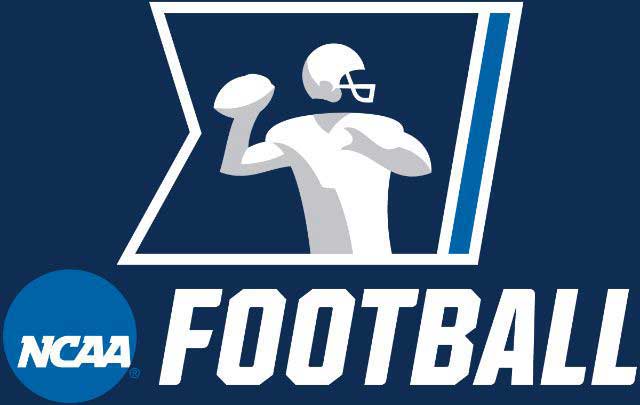 – These College Players Fit The Bills
On my DVR already are games who have players I mentioned in my "Pick Six" article here. The best Bills fit in each game is in boldface. I chose the best game that should test each player the most.
Sep. 12 RESULTS
Chris Rumph II EDGE Duke against Notre Dame OT Liam Eichenberg 2:30 EST —

Chris Rumph II was held in check by Notre Dame OT Liam Eichenberg for most of the game. Rumph's 2 offsides penalties gave him more flags than pressures on Saturday. One of those penalties negated an INT for his teammate, Josh Blackwell.


Chris Rumph II down, Notre Dame OT Liam Eichenberg up, Duke's Josh Blackwell (rJr) is now in the RD6-7 group.
Sept. 26 ****Four Games****
Notre Dame OT Liam Eichenberg vs Wake Forest's Carlos Basham Jr. (CANCELLED) –seven Notre Dame players tested positive for Covid19. The game will be rescheduled for December 12th which is the original date of the ACC Championship which will be held the following week.

Kansas State Wyatt Hubert EDGE vs Oklahoma Center Creed Humphrey and Guard Marquis Hayes Humphrey is my top Center, and often is the highest-value available to the Bills on DraftTek mocks. [Highlights Here] Skylar Thompson passed for 334 yards and ran for three touchdowns, and Kansas State rallied from 21 points down to beat No. 3 Oklahoma 38-35. K-State's effort was key, but Oklahoma's defense was just pee-poor. Oklahoma fumbled the ball over on the first offensive series, and had 3 INTs. Humphrey had some combo blocks and looked agile. Hubert had a constant motor. He had a sack and a tackle. Afterwards, Hubert said, "My main goal is to go out there and do my job, mind my gaps."


Trevon Moehrig SS TCU vs Iowa State's TE trio of Charlie Kolar, Dylan Soehner, and Chase Allen blocking and catching for QB Brock Purdy, who defeated the Horned Frogs 49-24 last year behind 2 passing TDs and 2 rushing TDs; J.D. Spielman WRS KR PR TCU return kicks and as the "X" receiver in the same game vs OLB O'Rien Vance of Iowa State.

[

Highlights

]

Moehrig is one of the top safeties this year, forcing an incompletion on 32% of his 47 targets in 201

9. Kolar had 5 receptions for 27 yards, and Soehner had 2 catches for 18. Moehrig made 3 tackles and had 3 assists, but keep an eye on LB/S Garrett Wallow, who had 5 tackles. He's a converted safety, as was Matt Mil

ano. Wallow has allowed just 7.0 yards per catch on 30 career coverage targets. JD Spielman was only 2 for 14 yards on returns. The other noteworthy performance was DE JaQuan Bailey, who had 3.5 sacks on the game.



Hamsah Nasirildeen SS FS OLB Florida State vs TE Brevin Jordan of Miami . You want position flex? I give you FSU's Safety-OLB Hamsah Nasirildeen, a freak at 6'4″, 215 with a 4.28 estimated forty. He faces TE Brevin Jordan, who's second to NC State's Cary Angeline for the top YPC vs AP-ranked teams at 19.4 ypc. I think the Bills might want to upgrade at TE. You? Florida State won't have its HC, as he came down with Covid. Besides, Miami has won the last three in a row, but FSU always keeps it close. Gators' mobile QB D'Eriq King has other plans on offense, and the Miami EDGE Quincy Roche will impress. [Highlights] It wasn't cl

ose. Miami was all over the Seminoles. Nasirildeen didn't play, and Brevin Jordan had five catches for 41 yards and scored a nice receiving TD, his third touchdown

in 3 games. Roche had a sack and three tackles. He's a redshirt senior who had a nice 2019 season: 13 sacks, 18 tackles for loss, and two fumbles recovered.


7:30pm EST ABC
Josh Sills OG Oklahoma State against West Virginia senior EDGE / DT3 Darius Stills and his bro Dante Stills, a junior, who projects as an iDL. Yep, twins. His father, Gary Stills, played for WVU and recorded 26 sacks in his college career before being a third-round NFL draft pick in 1999. Darius possesses quick-twitch athleticism and explosion, and his game will remind some of Jerry Hughes'. He relies a lot on speed and athleticism, so watch his hand use and toolkit of moves.
3:30 pm EST on ABC
Oct. 3 ****Four Games****
Kellen Mond QB Texas A&M against CB Patrick Surtain II of Alabama. Love this matchup. Mond is the second-highest-PFF-graded SEC QB heading into 2020. In the 2018 season, Mond threw for 3,107 yards and 24 touchdown passes. Last fall, he threw for 2,897 yards and 20 touchdowns. His on-target percentage is 74.5%. I wish he had a draftable WR or TE to throw to. Surtain should lock down his side of the field.
Oct. 3, 3:30 pm EST CBS

Charles Snowden EDGE Virginia Cavaliers' Oct. 3 game against Clemson's Jackson Carman. I think Charles Snowden is going to end up Day 2 due to his incredible length and height for the EDGE position. There's lots to like at Day-2 EDGE this year, with Rashad Weaver, Stills (mentioned above) , Shaka Toney, and Snowden. Besides Snowden's length, his versatility (EDGE/SAM/WILB), experience, and tackling ability stand out. Virginia plays in a 3-4, though. Jackson Carman will be the fastest guy off the ball in any game you see this year. 8pm EST,

Central Arkansas at North Dakota State, Oct. 3–a one game showcase for QB Trey Lance
Oct. 7
Alabama's LB Dylan Moses vs RB Zamir White of Georgia on Oct. 7 at 8pm EST
Oct. 10 Two Games
Kolby Harvell-Peel SS Oklahoma State vs the three Iowa State TEs (Charlie Kolar, Dylan Soehner, Chase Allen) on Sat. Oct 10.
ND's Tommy Kraemer OG might be facing DL1T Marvin Wilson of Florida State 10/10 at 7:30 EST
Oct. 17 ****Three Games****
Israel Mukuamu CB S South Carolina against Auburn's WR Seth Williams on October 17

Watch OT Trey Hill against Alabama's LaBryan Ray and Christian Barmore and Tyson Campbell CB S against Jaylen Waddle of 'Bama on Saturday night, Oct. 17.

Trey Dean III CB Florida against LSU WR Terrace Marshall Oct. 17 in Gainesville. Be there.
Oct. 24 ****Three Games****
OT Liam Eichenberg of Notre Dame vs EDGE Rashad Weaver/Patrick Jones II of the Pitt Panthers on Oct. 24.
Israel Mukuamu CB S South Carolina against LSU's WR Terrace Marshall on October 24.
Jack Anderson OG Texas Tech vs West Virginia's Dante and Darius Stills on Oct. 24
Oct. 31
Alabama's LB Dylan Moses vs vs Mississippi State's Kylin Hill on Halloween night.
11/7 ****Three Games****
ND's Tommy Kraemer OG vs Clemson's Xavier Kelly and Jordan Williams 11/7 also at 7:30 EST.
Kellen Mond QB Texas A&M against Israel Mukuamu and Jaycee Horn of South Carolina on Nov. 7.
Watch Jeremiah Owusu-Koramoah OLB Notre Dame against Travis Etienne of Clemson on 11/7, 7:30 EST.
11/14
WR KR Jaylen Waddle of 'Bama against CB Kary Vincent and SS OLB Jacoby Stevens of LSU Nov. 14. It starts 6pm EST
11/21
Derion Kendrick CB KR Clemson against Tamorrion Terry of Florida State on 11/21.
11/27
Joseph Ossai EDGE OLB ILB Texas against the three TEs of Iowa State, TE Charlie Kolar, TE Dylan Soehner, and TE Chase Allen Nov. 27.
12/5
Hamsah Nasirildeen SS FS OLB Florida State vs TE Noah Gray of Duke on 12/5
Editor's babble: Printing this out because this NCAA football season is so weird. Thanks so much to Dean Kindig for helping us organize and focus on what to watch regarding the unique 2020 college football season. You can find Dean on Twitter @TCBILLS_Astro. Thanks, Dean!