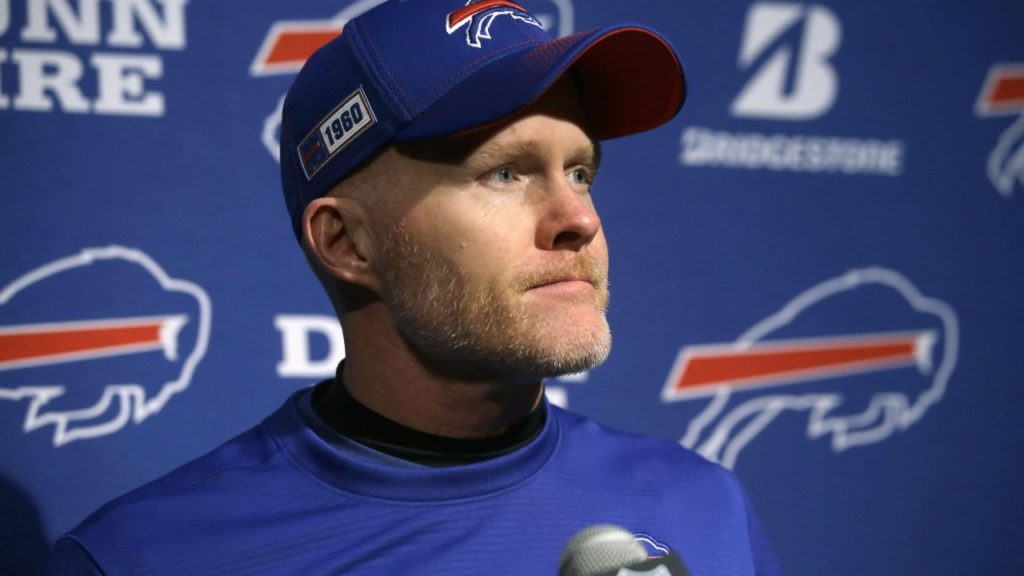 It's been nearly three years since I wrote THIS about Sean McDermott. His unwavering belief that the intangible aspects of personality and temperament are more important to the success or failure of a team than evaluating physical talent alone remains somewhat novel thinking in the NFL today. As one might expect, this notion caused quite a stir among many 'fanalysts'.
For the most part fans embraced 'The Process' by McDermott. Simultaneously Brandon Beane also collected draft picks and a smattering of free agents for McDermott to build his dream team. And build they did…
Along with every other monumental event that has occurred during this 'annus horribilis', 2020 is also the year of 'The Result'. This season will finally reveal whether or not McDermott was right about building a team with his selected set of personal attributes he believes are key for his team's success.
McDermott's foundational hypotheses about team building no doubt grew out of his personal development as a wrestler in high school and from his experience being mentored by college coach, Jimmye Laycock. Winning a state championship in a populated state like Pennsylvania is no small task. When McDermott graduated from high school he took his 'Mamba' mentality to William and Mary and became a productive safety. He was the guy wide receivers like Mike Tomlin dreaded facing in practice.
As we enter the fourth year of the McDermott regime, we know a lot more about 'the process' than we did when he introduced it to us at the start of the 2017 season. We watched as McDermott struggled with rookie coaching mistakes, but he never lost sight of his guiding principles. Each year his professional development on the field as a coach reveals more and more about his continuous passion for self improvement.
So what does all this blabbering mean?
Rubber, meet road.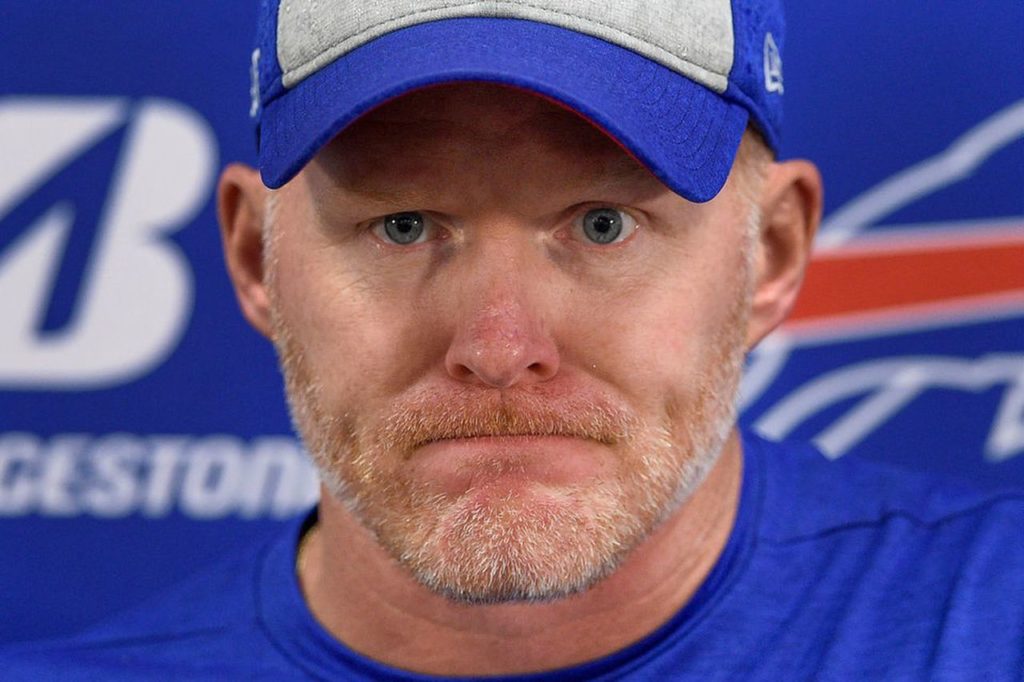 Now it's time for 'the process' to be converted into 'The Results'. The Buffalo Bills are locked and loaded. McDermott is laser focused. You see determination in his eyes and the weight of this football franchise on his shoulders. Yet he remains calm and methodical as he approaches one of the most unpredictable seasons in NFL history.
Sean McDermott has been practicing all his life for this moment. Now it's time to see if his vision was the right one for the Bills to become world champions. If you have any doubt, listen to recent press conferences by players to get a gauge on just how serious they are about winning it all, THIS year.
And, in a meaningful sort of way, Josh Allen will be sharing that same journey with McDermott. Not one QB from Allen's draft class was more maligned or savagely criticized. This season will define Josh's legacy as much as it will McDermott's.
So the 'The Result' for the Bills this season will be based on a lifetime of preparation by McDermott and Allen. But they will also need every player, coach, staff member and family member to be the best version of themselves to make it work. Throw in the unknown variables associated with conducting an NFL season during a pandemic and it makes winning a Lombardi trophy this season an almost insurmountable task.
It's important for us to avoid jumping to conclusions as we examine 'The Result' throughout the season. 'The Result' may reveal unexpected issues and consequences as the season unfolds. 'The Result' may not be clear or immediately apparent, so prepare yourself for the ride of a lifetime with the Bills this season.
Buckle up, BillsMafia. Hopefully it's going to be a long but prosperous season ahead.
Editor's babble: Let's gooooooo. The vibe is good and the Bills are getting ready for their own 'reveal' party. This season has a weird feel to it, and not just because of the COVID-19 pandemic. Like anything is possible in terms of outcomes. Thank you for reading our blog. We look forward to sharing some insight and commentary with you this season. If you need someone to blame for jinxing the Bills, you can come holla at me on Twitter @RobynMundyWYO. Giddyup.