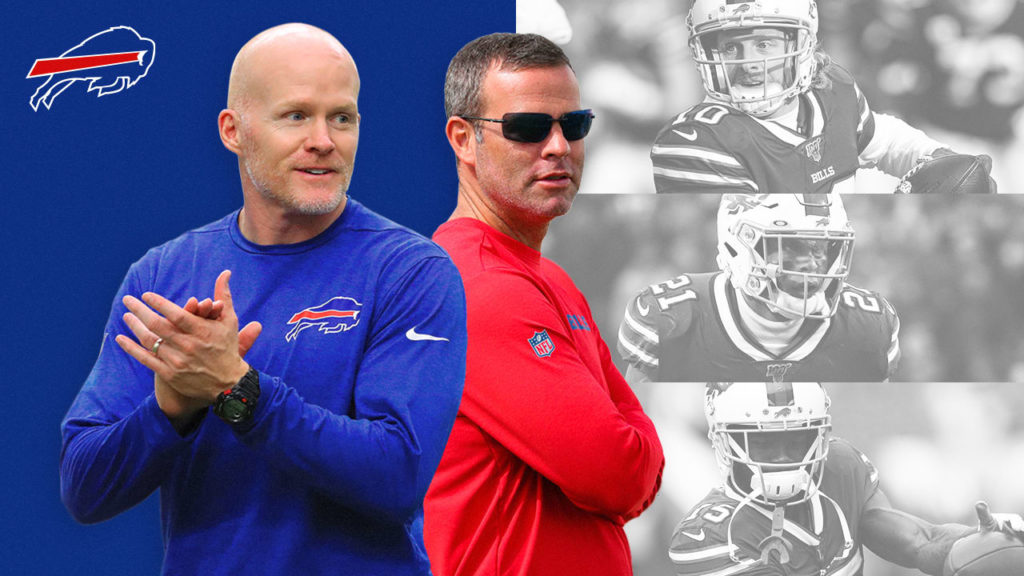 And now it's here, the season Bills fans have waited for since January.  The season Bills fans have waited for since Sean McDermott arrived in Buffalo in 2017.  The season Bills fans have waited for since Super Bowl XXVIII. 
To say the 2020 season is the season most anticipated by Bills fans since the early 1990s is no exaggeration. The Bills were a legitimate playoff team in 2019, and on paper they've gotten better in 2020. They're young and maturing, veteran and experienced. They have what look like all the pieces.
In May of 2019, I said this: "I think the golden age of the Buffalo Bills is upon us. I think we are about to witness the greatest run of excellence in the history of the franchise, and one of the greatest of all time in the NFL." I still believe that's true, subject only to the Bills extending the contracts of Brandon Beane and Josh Allen. The Bills have in the building the four critical components of long-term success in the NFL: ownership, general manager, head coach, and quarterback. My optimism about 2020 is grounded in my belief that the Bills have the right people building in the right way.
As I've listened to Beane and Sean McDermott talk about the team over the past few years, it's always been clear that they had a long-term plan to build the team. They were clear that fans should not expect a quick turnaround. They consistently have talked about building "the right way," building for sustained success. They never said it, but I came to understand that their plan was that the Bills would be a serious contender in 2021. Maybe a year earlier, but 2021 was the target. 2017 was the tear-down year (with a playoff surprise to boot), 2018 to 2020 were the seasons to build the roster the way they wanted, and 2021 was the year to be truly competitive.
All that changed with the trade for Stephon Diggs.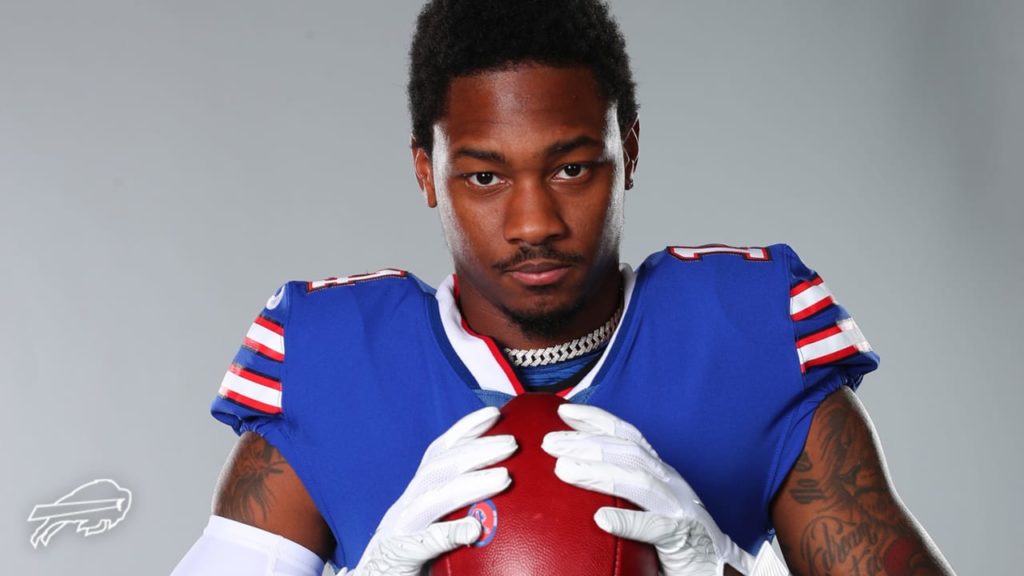 The move for Diggs was a major statement from Bills' management. Brandon Beane said to everyone "2021 may have been the target year, but we're ready now." It's a statement to Josh Allen, a challenge. It says, "We have everything we need, so it's up to you." It's a statement and a challenge to the offensive line. It says, "We're all in on you. We didn't sign any high level offensive line talent and we traded out of the first round, because we don't need to replace any of you." It's a statement and challenge to Brian Daboll. It's a statement to the fans, and to the owners. Beane said to everyone, "we can win now. We aren't done getting better, but we can win now."
If Beane had not made the deal and had drafted the best player available with the 22nd pick, the message would have been, "We're still building," because that guy at 22 quite likely was not going to transform the offense in 2020. He might play, and he might have a future, but he was not going to make a transformative difference in 2020. Diggs makes a difference; the deal said McDermott and Beane think they don't need to wait any longer to win big.
The moves on the defense said the same thing. Free agency began and BINGO! The Bills didn't just plug holes, they upgraded their talent with solid guys in their prime. The message was "all we needed to be really good are a few more solid players."
What the Bills did before the draft screamed at the team, the league and the fans: "We're ready!"
Why is Diggs such a big deal? Not simply because he's a legitimate number one receiver in the NFL, but because his acquisition moves John Brown to number two, where he has been outstanding in the past, and Cole Beasley to number three, where he, too, has been outstanding.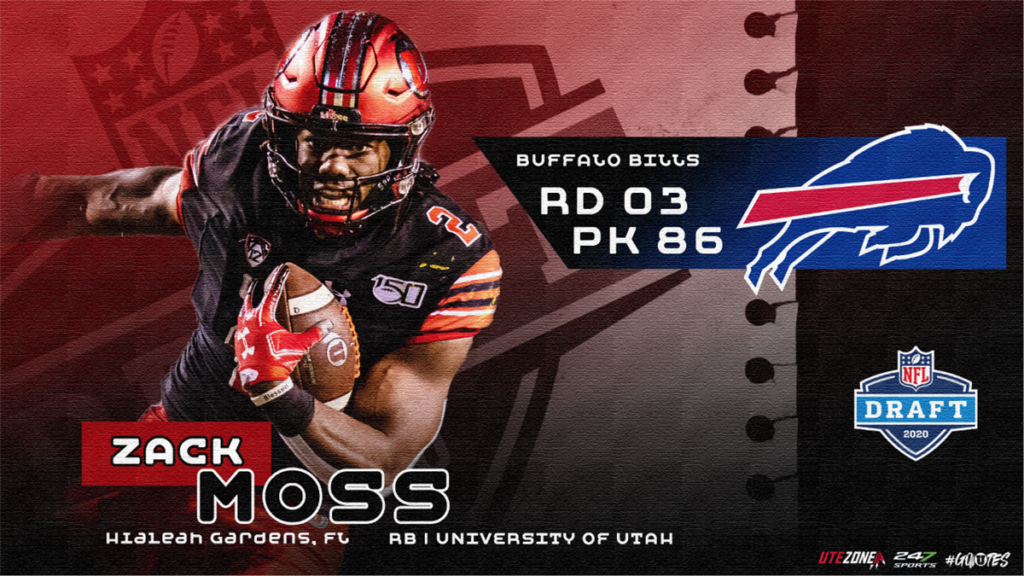 The Bills seem to have upgraded at running back with the addition of Zack Moss, who should be the explosive complement to Devin Singletary that the Bills lacked last season. The offensive line comes back pretty much intact, with a full season of having played together. The Bills expect that Cody Ford will continue to grow into a legitimate starter, and someone needs to step up at guard or tackle to help fill what could be a season-long loss of Jon Feliciano. That looks to be Daryl Williams, a guy with multiple years of starting experience.
Thus, the offensive spotlight is on Josh Allen. Allen's play should improve simply because the receivers should offer him more open targets and the running backs and offensive line should make the Bills less dependent on Allen's legs to make plays. But it's not enough if Allen is better only because the players around him are better. Allen himself must be better than last season. He needs to continue to grow as a leader, a field general, a coach on the field. He needs to be a better, more consistent decision maker, and he needs to execute better. That's the job of great quarterbacks, and being a great quarterback is Allen's objective.
Allen certainly has the willingness and determination. He's shown it consistently. But it takes more than that. He has to deliver on the field. I believe he's on his way.
If Allen shows just adequate improvement, he will be a top-10 to top-15 quarterback and the Bills will have a good season. I think that's quite likely. If he makes a real jump, he will be a clear top-10 quarterback and the Bills will be a serious playoff threat with the potential to win it all.
Win it all. That's the challenge Brandon Beane has laid down for Allen and Daboll. And McDermott, and Frazier and the defense, too.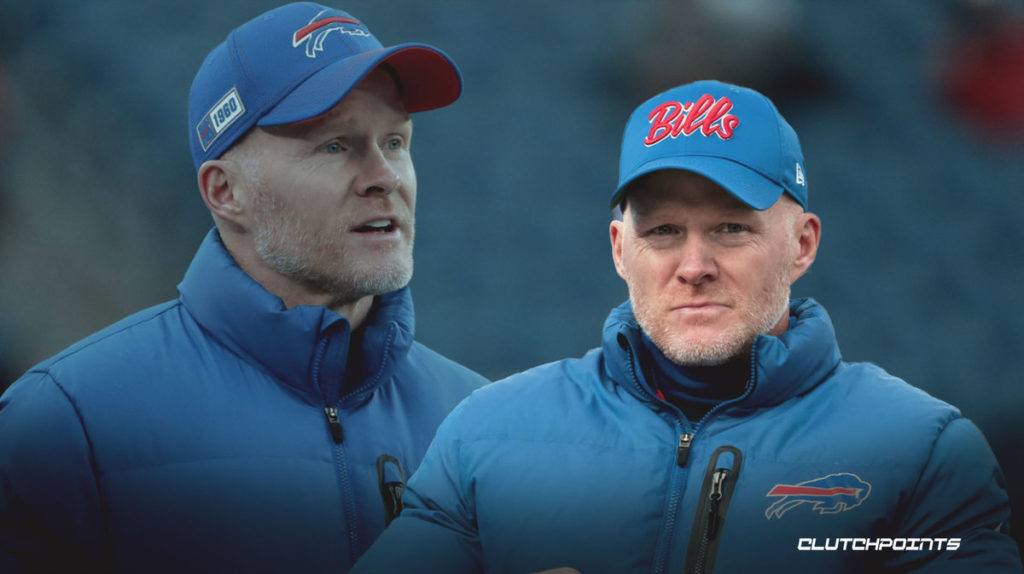 I think the Bills will come out of the gate winning. Why? Because McDermott's greatest strengths are organization, planning, and motivation. When everything is turned upside down, as it has been in 2020, organization, planning and motivation gives you an advantage. Teams that adjust have an advantage, and the Bills adjusted in 2020. The Bills managed the remote draft flawlessly. When the NFL set a date when players could return to team facilities, the Bills were one of only four teams that were prepared to go on the first day. It's reasonable to expect that the Bills are ahead of most teams in terms of readiness for the season, because McDermott never lets his teams fall behind in preparation..
But it's a long season, and when November and December come, early-season advantages will have evaporated.  The best teams will emerge, as they always do.  Look for the Bills to be there.  Brandon Beane expects it.
Editor's babble: This doesn't just make me want to jump through a table… I'd also run through a brick wall right now after reading Mark Korber's post. This is IT, folks. It's SHOWTIME. Thanks to Mark Korber for his contributions to our blog. We are excited to bring you some great words of wisdom from Mark again this season. You won't find Mark on Twitter, but you can find him posting on twobillsdrive.com's Stadium Wall message board.