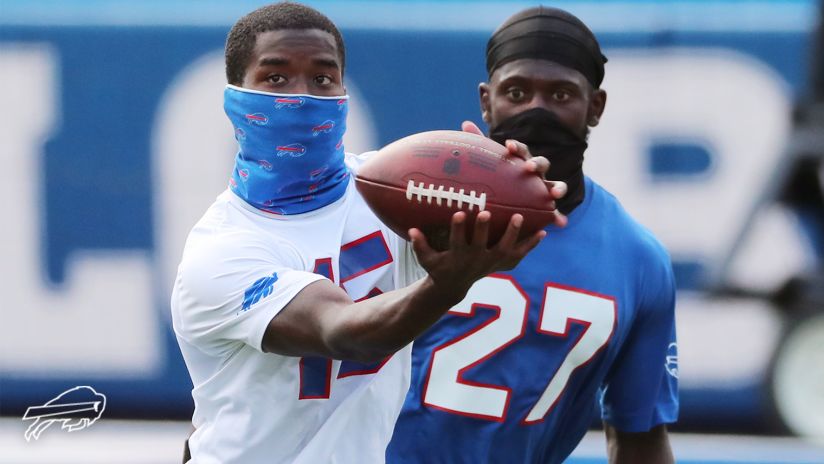 The world stopping means football players get few pretend repetitions.  This goofy year has drawn attention to how long clubs spend on re-creations of public clashes.  Most of their actual job is preparing for it.
The Buffalo Bills are paid to be primed for games. Soon, they'll get to show if they meant it. Enrollees who actually worked as vigorously as they claimed during months of independent study will have the most successful semesters.
Football might be the job with the biggest percentage of it readying to actually perform it. A pizza maker doesn't spend most of the work week reenacting how to feed customers. After the two-week probationary period, the craftsman is free to pound dough.
By contrast, the NFL's most prominent employees spend the overwhelming percentage of work committing anticipated maneuvers to memory. They may as well. All of us are learning that limitless Netflix gets boring after a few thousand hours.
The particular demands of a sport with so many moving parts will make early games Replacements-level sloppy. The XFL is back in spirit even if The Rock doesn't get it rolling again. Football needs more rehearsals by comparison to less regimented sports. A pastime like baseball doesn't require actively working together. Tossing a bat to a teammate or at a foe is illegal under my understanding of the rules.
We get the most unpredictable season possible out of restrained chaos. Pain goes to waste if it doesn't lead to learning how to cope. Anyone who claims existence is a blast better have been lying.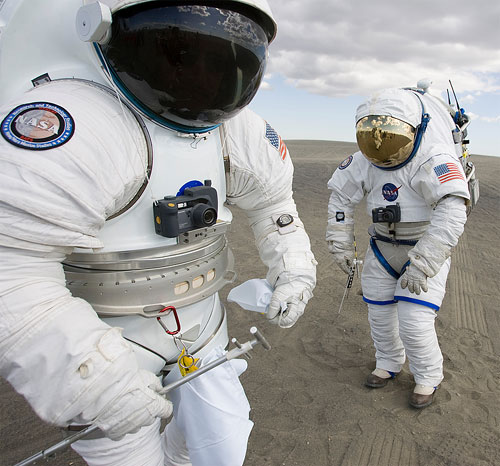 There are innumerable variables when things are kind-of nice, so forget trying to guess what'll happen when players are weighed down by astronaut gear. The uncertainly from this unprecedented span highlights the folly of ever attempting to predict anything. Bookies are the only ones who'll do better this year than food deliverers.
At least training in bubbles sucks uniformly. Simultaneously, there will be inequality in reaction. Life is about dealing with how it sucks. Those moaning about being isolated like Major Tom are making a difficult present brutal for themselves.
Failure is self-fulfilling. It will be apparent very early which teams focused on discomfort and which saw its infliction as an occasion to grow. Muscles don't get bigger without traumatizing them.
There's always going to be a reason why success is impossible. You're familiar with this franchise's history, right? Potential reasons are simply more acute during the zombie outbreak season.
Teams that fail their way through 2020 will sound like they rattled off a list of excuses after chugging a 5-hour Energy. Those who alternately don't focus on obstacles tend to be the ones who overcome them. It may or may not be about football.
Players can't use circumstances as an excuse.  However, that won't stop some of them.  Please let this be the season where the Patriots moan about the situation.
The Bills are restricted like everyone else. They'll have a competitive jump if they refuse to use inherent misery as a qualifier.  The curiously hopeful should stockpile reserves before Roger Goodell bans optimism for parity's sake.  Until he gets around to doing his job, teams with the proper mindsets start the season in playoff position.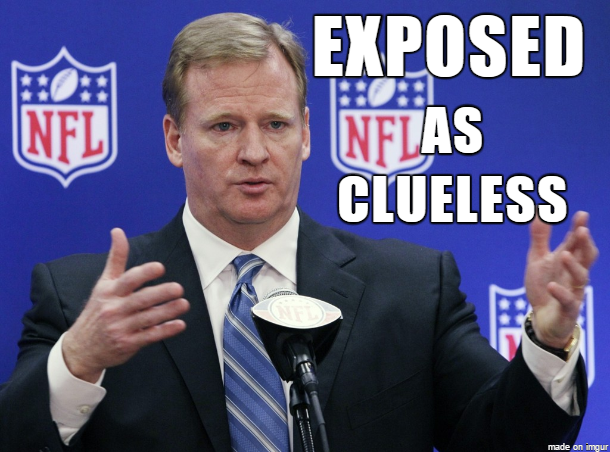 Bracing oneself to play again is more than mental. Oh, right: this is that game with running then colliding. There will be uncaring reminders of what it's like to be tackled during the opener. It might hurt a little to be brought to the ground, so don't be surprised by how solid the surface is.
This recovery is dragging along like Jason Botterill's in charge of it. All rosters can do is focus on what they can control when so much is uncontrollable. NFL teams will still finish the season .500, so set the goal of gaining at the expense of moaners who throw hissy fits at the slightest disruption of routine.
A sparse year offers a reminder of just how little time is spent actually playing. Each team competes on 4.4 percent of the year's days, and those outings only last about one-eighth of the interval. That's two days' worth of actual games annually. We've never treasured having less merriment more.
This singularly rotten era merely offers a more intense form of quarantine for rosters. Participants already spend few moments out and about. Football players already spend virtually their entire careers away from the actual events. It's just that all this downtime for humanity has made arrangements more noticeable. We're united in being alone together.
Any motivated team should treat residing in a vacuum as an advantage. Appreciate getting to focus no matter how lousy the conditions were that brought it.
As would be expected from what zealous fans have gathered about his personality, Sean McDermott seems to have players focused in spite of and perhaps because of Oregon Trail-level hardship. I'm doubting the Jets are seizing the same opportunity.
If you don't want distractions while developing a skill, I've got just the crummy situation. It's not like there's a choice. Relishing the prospect of achievement is the best way to cope with banishment. All Earthlings have finished their quarantine screenplays, right?
Agony offers a relative chance.  Football players should approach the season like cross country harriers who look forward to hills precisely because competitors dread them.  If you think you can succeed despite challenges or feel doom is inevitable, you're right.
Editor's babble: This post is a real thinker. No, not stinker… THINKer. It's apparent McDermott has something cooking in the "us vs them" theme for the year. 2020 has certainly provided unique challenges that have tried the souls of men. Thanks, as always, to Anthony Bialy for making our brains work… and for all his contributions to our blog. You can find Anthony on Twitter @AnthonyBialy.