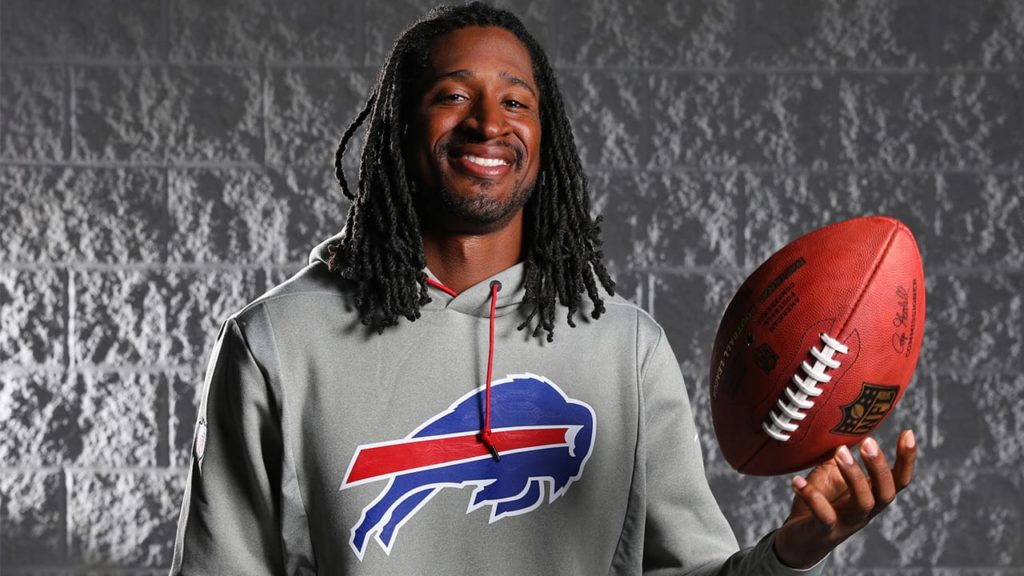 Andre Roberts is going to make this team. He's a top-two kick returner in the NFL. I suggested last year that he was too old and I heard from Andre Roberts himself. A look at my BillsMafia Depth Chart shows another reason why Roberts won't meet The Turk this year: there's literally no one in his rearview mirror. Isaiah McKenzie is the only WR with kick-return chops.
A replacement will be in camp before Roberts receives his walking papers, to be sure; that's the way that Brandon Beane works. Roberts is one of 7 Buffalo Bills who are age 32 or older, . Expect that number to be lower before Week 2.
Sorted by age:
K Stephen Hauschka, 35
WR/KR Andre Roberts, 32
DE Jerry Hughes, 32
TE Lee Smith, 32
RB Taiwan Jones, 32
DL Mario Addison, 32
CB Josh Norman, 32
I think when Beane does pull the trigger on a kick returner, he'll be multiple –a very good receiver who's also an excellent kick returner, who has performed against top competition, who also has returned punts. He'll have to be a team-first process guy, too. Like most of Beane's picks, he'll also have a high number of games played. IT wouldn't hurt if he had slot-receiver experience, as Cole Beasley's already age 31. So we're going to look at all those factors.
Who are the kick returners in this year's draft class, at least ones that are draft-eligible?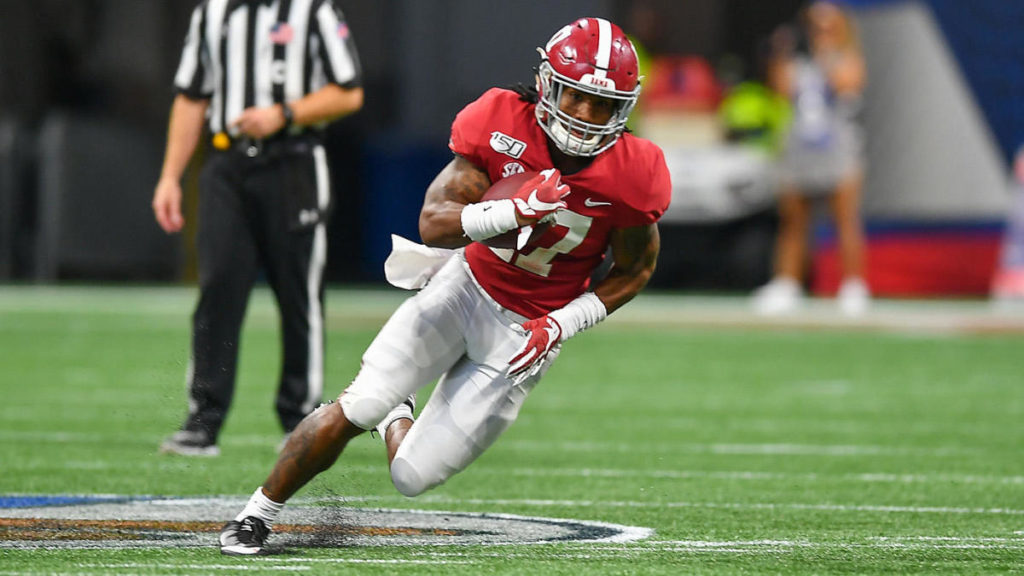 16 Jaylen Waddle WR/PR/KR Alabama
5'10" 182, 4.3
Junior
KR Yards, Career=175
YPC vs AP Teams, 2019=15.9
Games Played=28
20 career PR
Waddle is dangerous, extremely explosive and unpredictable with the ball in his hands. His open-field elusiveness is elite, not in the same stratosphere as Diggs but I put him near Smoke Brown on the elusiveness meter. And has soft hands for catching laser passes from a strong-armed QB. He has near Diggs' separation ability. His stats are actually low because Jerry Jeudy, Henry Ruggs III, and Devonta Smith got touches ahead of him. Waddle will likely be the first receiver drafted. Waddle has the Games Played check box.
Fit For Bills: A+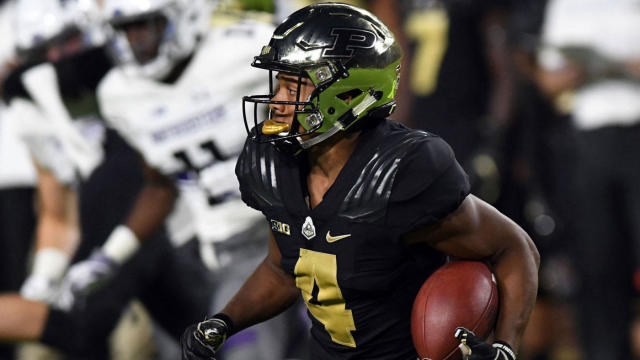 25 Rondale Moore WRS/PR/KR Purdue
5'9″ 175, 4.45
Junior
KR Yards, Career= 813
YPC vs AP Teams, 2019=0
Games Played=17
With both KR and PR chops (813 KR, 118 PR), Purdue's Rondale Moore will get some looks, but he's getting far too much hype for my taste. He gets points for being first-team All-American and winning the Paul Hornung Award (most versatile player in college football) as a true freshman in 2018. PFF likens him to Steve Smith (RD3#74) of the Carolina Panthers ((2001–2013) during part of McBeane's Era, so there's that. No yardage vs AP-ranked teams pushes him down my board.
Fit For Bills: B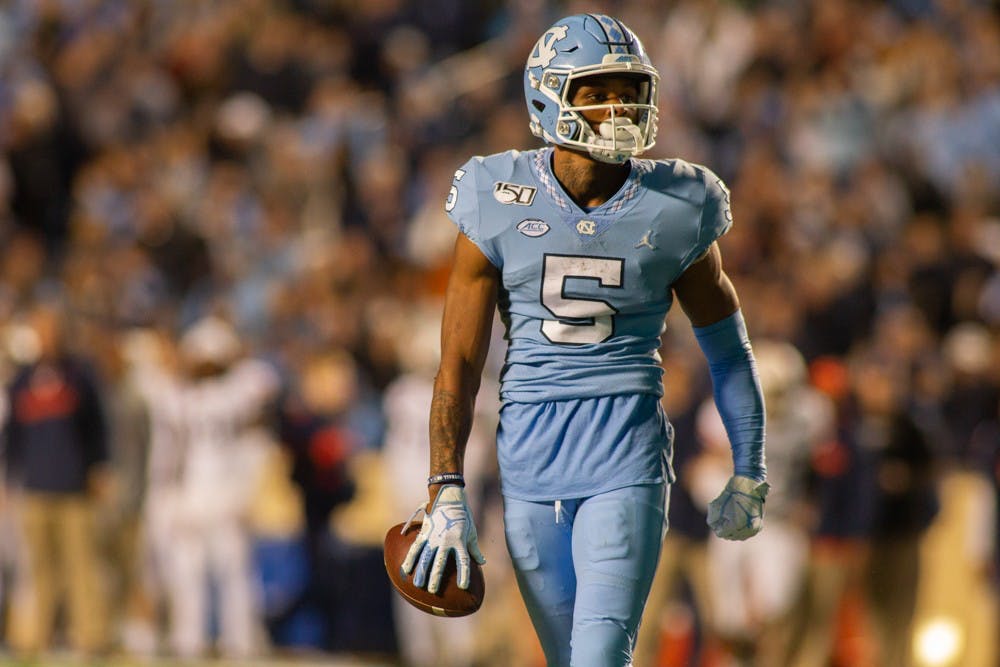 83 Dazz Newsome WRS/KR/PR North Carolina
5'11" 175, 4.37
Senior
KR Yards, Career= 125
YPC vs AP Teams, 2019=8
Games Played=31
Dazz might be a nice RD3 get for the Bills, but the output isn't there for the amount of experience he has. He does have punt-return expertise (367 PR, 125 KR), and can catch the deep ball (3rd among Returning ACC WRs in Deep Pass Yardage). In 2019, Dazz caught 72 passes for 1018 yds and 10 TDs. PFF has Newsome as their 2nd-highest returning WR in the ACC (after Tutu Atwell. Beane drafted 4 ACC players his first year, 2 the second year, and only 1 this year –Dane Jackson in RD7. I will say that this cued up catch is why he's still on my radar. Newsome has the Games Played check box marked off with 31 games played.
Fit For Bills: A-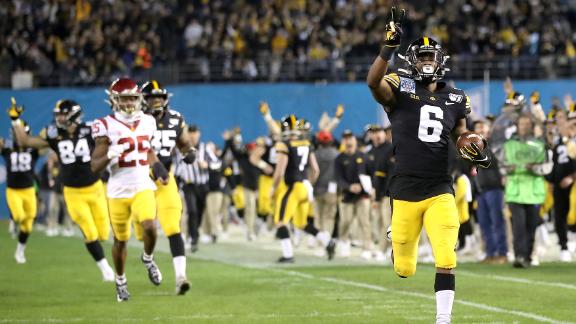 89 Ihmir Smith-Marsette WR/KR Iowa
6'2″ 175, 4.37
Senior
KR Yards, Career=1344
YPC vs AP Teams, 2019=13.8
Games Played=36
1344 KR; 44 rec, 722 rec yds, 5 TDs (2019); 11 att, 108 rush yds, 3 TDs (2019); This is my best bet for the Bills. Take IS-M's lethal open-field speed, vision, quickness, and natural playmaking skills, and add the Bills' weight room, and he's a finished product already with a high floor. He knows A.J. Epenesa, for what that's worth. Originally a CB out of HS, IS-M has scored a TD on a reception, rush play, and kickoff return in the same game (against USC in the Holiday Bowl). He's smart and articulate. IS-M has the max Games Played in the draft class.
Fit For Bills: A+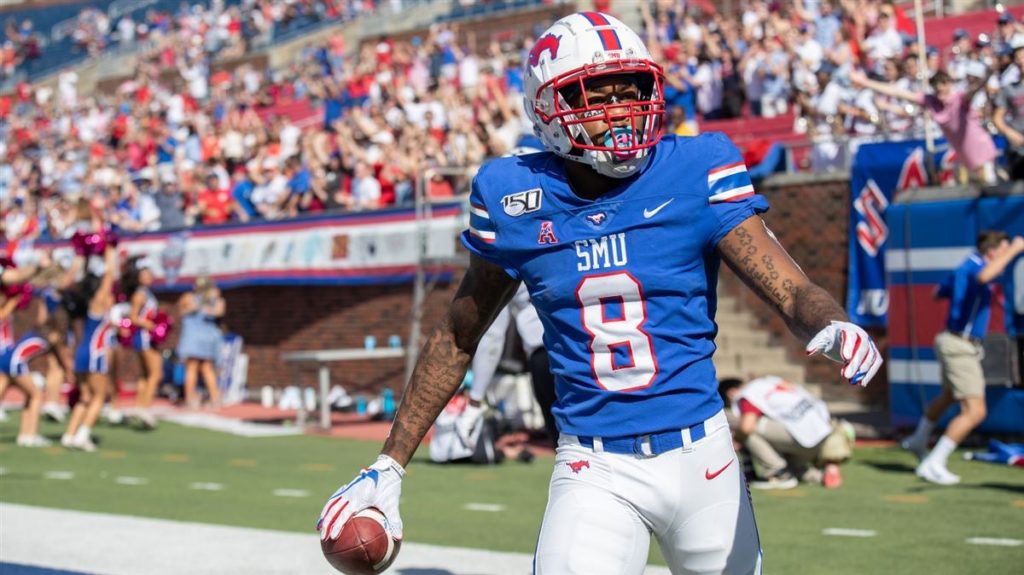 184 Reggie Roberson WR/KR SMU
6'0″ 200, 4.46
Senior
KR Yards, Career= 206
YPC vs AP Teams, 2019=30.5
Games Played=21
206 KR. went to West Virginia in 2017, returned home to care for his mom and dad (hardship waiver granted), ranked second on the team in both 2018 and 2019 behind James Proche (Ravens' RD6, and Reggie's in the same ballpark for me). He has a chance to be the #1. His calling cards are smarts, speed, athleticism, and route-running, and that's a match for the Bills. Watch him vs Temple as he burned them for eight receptions, 250 yards, and three TD. The coaching staff was bringing Roberson along slowly after surgery on his foot that ended his junior season prematurely. Before his injury, Roberson was averaging over 100 yards per game with quarterback Shane Buechele favoring him as his top deep-threat target, which explains the gaudy YPC vs AP Teams stat –#1 in YPC vs AP Teams among the kick returners in this class. He also has the most heft running down the field –and that's a nightmare in the making.
Fit For Bills: A+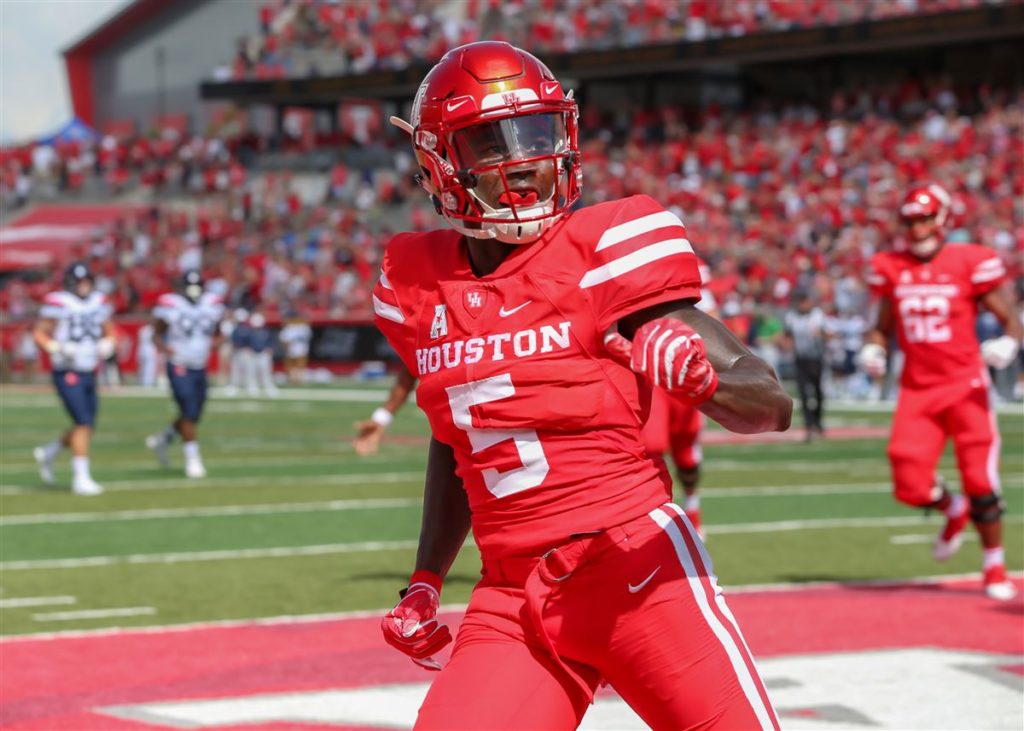 185 Marquez Stevenson WR/KR Houston
6'0″ 190, 4.4
RS Senior
KR Yards, Career=744
YPC vs AP Teams, 2019=20.2
Games Played=27
Marquez has been a menace in the slot for the Cougars. He has some heft and speed. He notched 52 receptions for 907 yards and 9 TD in 2019. Faster than his forty time indicates, Stevenson's game is based on speed as opposed to technique, but he's impressive to watch when he changes direction. Watch SMU game. He is a big-play wideout that has 10 receptions of 50-plus yards or more in the past two years. All-American Athletic Conference player for the past two years. In the past two years, Stevenson has racked up 1,926 yards receiving on 127 receptions and has scored 18 touchdowns. He doesn't interview as well as say, Ihmir Smith-Marsette, but he's #2 in YPC vs AP Teams. Matt Waldman is impressed with him, and you can watch his deep dive here. Stevenson has had 3 offensive coordinators in 3 years, so I give him endurance points.
Fit For Bills: A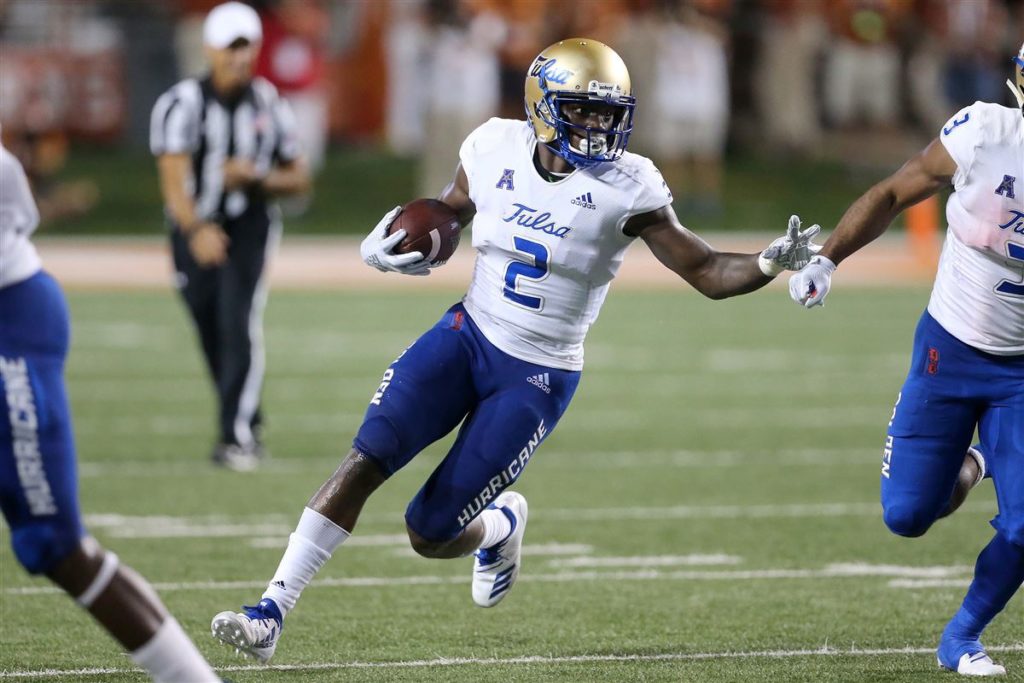 200 Keylon Stokes WR/KR Tulsa
6'0″ 190, 4.56
Senior
KR Yards, Career=1201
YPC vs AP Teams, 2019=13.4
Games Played=31
"KEY-linn" 1201 KR, respectable 16.8 ypc despite no decent QB to throw to him. Stokes is tied with Newsome for the second-most games played. The only Tulsa player ever drafted by the Bills was named McDermott: Gary McDermott, a RB, in 1968, and he had a 2.17 rushing average in 47 attempts for the Bills. But he's from the AAC, and Gabriel Davis was, too, so maybe these stars align.
Fit For Bills: B+
Editor's babble: Now this is an interesting write up to file away. Whatever college football we get to see will be a blessing. Thanks, as always, to Dean Kindig for his terrific contributions to our blog. You can find Dean on Twitter @TCBILLS_Astro.