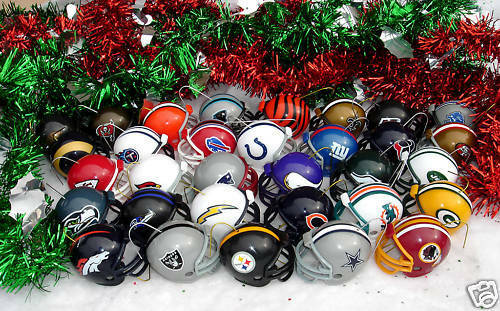 Having more motivation than usual to cheer against the Cowboys made the holiday season's start extra joyous. Thanksgiving means Christmas approaches, and I hope I've been good enough to get my team winning at the same rate.
Even clubs chasing the Buffalo Bills for the wild card are secretly pleased Dallas had a bleak Thanksgiving. Also, the Buffalo Bills are in position for a wild card. Let's focus on the news highlight. By performing divine work in Texas, they could maybe even compete for the division if stars align. Our hero settlers can help by creating their own constellations.
As with overdosing on turkey, fasting is almost welcome following feasting on a two-game spread.  An uneven schedule still brought excitement during the semi-bye. The Bills didn't even need to play to win the right to participate in a Sunday night game. Winning the actual game is the next challenge. Either way, they're suddenly not one of these sad clubs who only plays after lunch.
The location and kickoff time can be more of a challenge than the foe. It sure feels like the Thanksgiving game's slanted in favor of Dallas. The league's favorite team crankily copes with intramural suspicion despite enjoying advantages not extended to franchises owned by humans other than Jerry Jones. Buffalo played like they didn't even know they were supposed to lose.
Impressive players control themselves enough to settle down despite hoopla. It's easy to stay rattled during a road game every true American watched. Short memories allowed for moving past a poor opening drive and lousy past seasons.  Workmanlike efficiency wowed everyone outside our fanbase and a good portion of those within.
A day packed with surprises for people who hadn't heard about the Bills also shocked dedicated observers. Fans familiar with schemes still enjoyed unexpected moments where Josh Allen thrived at running back, Devin Singletary did a great job receiving, and John Brown ended up with the highest passer rating. I was the only one at dinner who predicted Star Lotulelei would get Buffalo's lone interception and just wish someone had been recording.
Santa stockpiled a whole bunch of Cole Beasley jerseys. Buffalo teams often find themselves victims of revenge games featuring motivated players who left, so it was sweet to enjoy the performance of someone determined to show an ex he's excelling.
Circumstances out of our control occasionally turn out pleasantly if you were committed to despair.  Following a team is like having relatives in that you must cope with what others do. You may as well treat the lack of control as liberating. Every now and then, those with whom you're affiliated surprise you bringing home a nice report card or scoring 26 in a row.
You can still control your mental state even if you're physically stuck. Bills fans left bodies behind at holiday dinner so spirits could inhabit the sideline. Thoughts of standing alongside football idols made wading through the shallow gene pool tolerable.
We deserve merriment after enduring countless agonizing setbacks.  Every Bills fan also has a football family. After all, this is a Mafia.  Martin Scorsese should make a movie about us.  The loyalty we've displayed would've made Henry Hill feel shame for ratting. Our blood relatives are jealous by comparison.
It's fun to talk about the self-destruction of a team erroneously identified as America's.  I don't want Jason Garrett fired. Then again, I hate the Cowboys.
So much focus was devoted to the implosion that it's easy to forget who placed the charges. The Bills participated in the result. The countless national media yappers who predicted Dallas would win may remain unaware.
The Cowboys are different from their fellow troubled teams in that their associated melodrama would make you think they've accomplished something recently. I just wish there had been a show titled with the city's name filled with similar intrigue for comparison's sake.
This season has seen Buffalo tangle with various semipermanent residents of the NFL's detention hall. But good teams gladly ruin grade curves.
As I would've never believed if you told me at age 18, there's nothing more valuable than rest. The Bills received the NFL version of time off, namely a free Sunday thanks to a packed week. Working a holiday has benefits even without getting time and a half.
How is it December?  Remember to start shopping for Star Wars Lego sets for me. I mean, for my nephews. The Bills have won three-quarters of the time three-quarters into the season. The former apparently made time fly.
Now, I'll celebrate by being gloomy. I'm only doing so because I've spent my life training. Why else did I choose to be born a Bills fan? The work's not done if you're looking for more exciting games. They got attention with their sweet breakdancing and now must win the dance-off with the whole neighborhood watching if they want to save the community center.
Figuring how to deal with a daunting slate beats wondering if it's better to lose in December for draft purposes or win for momentum. With certain incentive to actually succeed, the Bills used a few extra days to realize the real test begins now.
Werewolves attack once Buffalo escapes from the Terminators. We can't avoid hearing about how awesome Lamar Jackson is, Pittsburgh is mean at home during the dark, this New England franchise is rumored to have a winning record against Buffalo over recent history, and even the Jets could spread their nuclear waste contamination.
The Bills have to surmount many pitfalls to succeed despite already reaching their traditional win apex. A free Sunday to watch other impressive teams offers a reminder they've accomplished nothing. Any successful franchise is already doing so. For once, that might include the one we follow.
Editor's babble: It was fun watching other teams play on Sunday without worry about how the Bills will perform that day. Thanks, as always, to Anthony Bialy for his creative contributions to our blog. You can find Anthony on Twitter @AnthonyBialy.