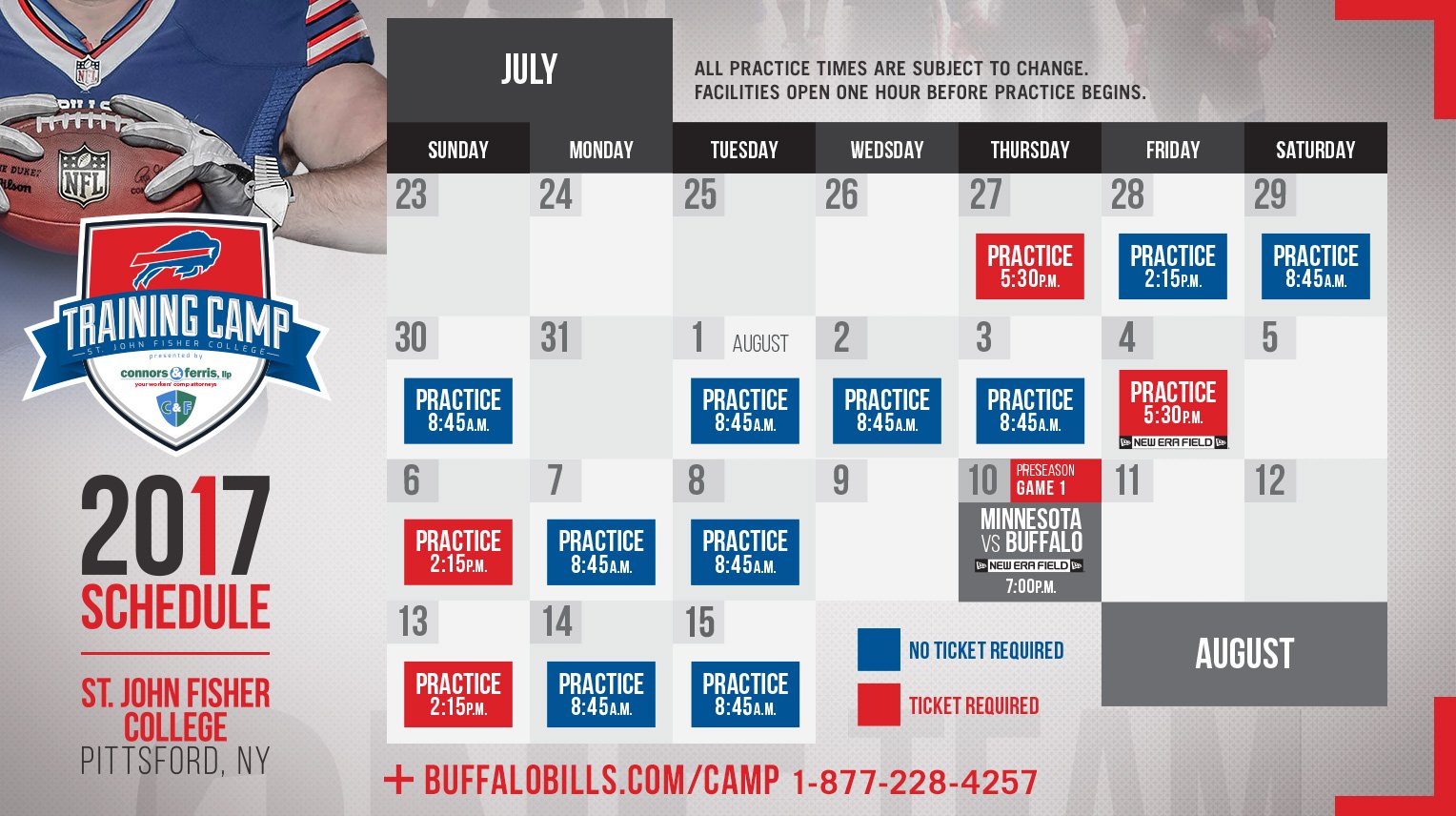 If you aren't available to attend training camp practices or following along live on Twitter during practice, we've got you covered at the BillsMafia blog. After each practice we will post a timeline of tweets from selected reporters and fans who attended practice.
Anyone attending camp who is interested in contributing to our Bills Camp Tweet Sweep, please contact Robyn Mundy on Twitter @RobynMundyWYO for more details. 
Let's get rolling for Sunday's afternoon practice.
Editor's babble: And that's a wrap for the Bills Camp Tweet Sweep for training camp practice on Sunday, Aug. 6 at St. John Fisher College. The next practice will be on Monday at St. John Fisher College at 8:45 a.m. ET.  Again, if you plan to attend, please contact @RobynMundyWYO if you'd like to contribute to our Tweet Sweep. Thanks, and let us know your thoughts in our comment section. Have a great day!