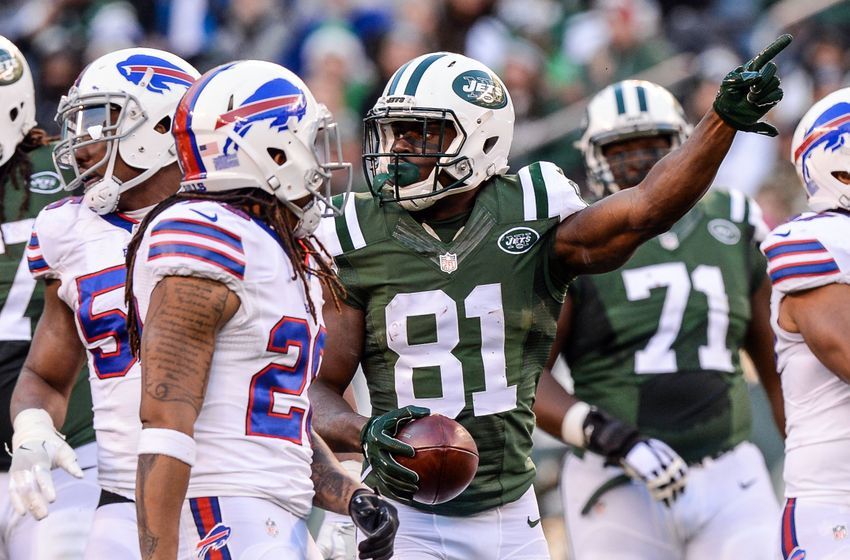 Beating Detroit ideally won't be 2017's zenith, but enjoy the moment just in case.  I already forgot the quarterback's name who led the Buffalo Bills to a stirring preseason coda.  A win led by everyone who was cut may not have assuaged your deepest fears about the continuous stumble through football oblivion.  But we can't be sure until they start playing for real, so we may as well watch.
Professionals aren't the only ones evaluating possibilities.  They'll be glad to know people sitting at home have countless opinions on how things will go.  Many of us are available for consultations if the team wants to private message us.  I would tell them my utterly perfect plans for victory in exchange for five minutes in the Bills Store New Era caps section.
Front office members have been busy playing the office's KISS pinball machine trying to beat Doug Whaley's high score.  Present staffers may be surprised to learn that cutting a backup running back drafted by the last regime proves they don't know football and want to lose.  Release Jonathan Williams if you want to hear about how invaluable he was.  When there doesn't seem much about which to cheer, those affected look for thing about which to complain.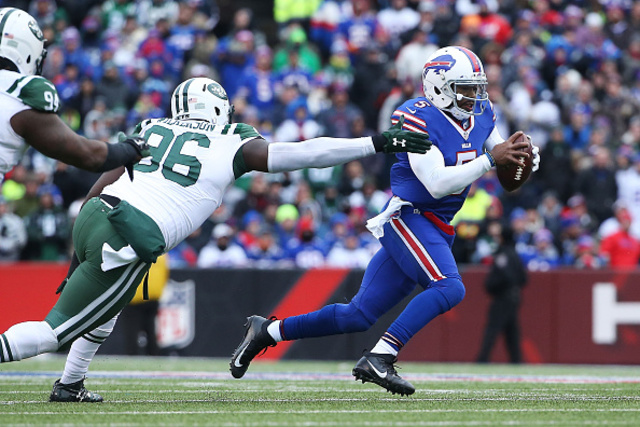 Meanwhile, the incumbent quarterback's recovery isn't seen as great news by all. Those who've determined Tyrod Taylor sucks don't want him to have chances to prove them wrong. Hating guys who are trying to win games is part of fandom. But let a coach who knows what he's doing have a chance with the best present option. If he fails, the Bills will get the shot at the passer of your dreams.
The Bills may be relieved to know the season's postmortem is already prepared.  The grumps and dreamers share the common ground of confidence.  Some fans are scrolling through mock drafts while others who cheer for the same team refuse to book January vacations.  Both are equally convinced you could fund a child's college tuition by betting their predictions.  I suppose it's worth seeing who's actually right.
Even those who believe in second marriages must stretch to hope.  The sunniest projections for 2017 rely on both perfect schemes and health.  Remember that defense is part of the game, too, if winning by baseball scores sounds fun.  Based on personnel and limited glimpses, a brawl for field position wouldn't be the dullest outcome.
This has been a long wait to see how good this staff will be once games count.  Those banking on culture change anticipate the scheme will be the star. The cuts and angles will theoretically let good players thrive.  How about that?  The only problem is actually making it work.  Fears of minute-long drives will plague our dreams until the offense proves it can get new down sets.  Simple tasks are rarely easy.
Where they stand determines what they'll do.  The pass rush has the potential to revert to suitable ferocity out of the 4-3, while the West New York Coast offense is just the latest attempt to put players somewhere useful.  Pray to your football deity that these are the philosophies that finally work.  Mine is Saint Ted Washington. It's amazing what can happen when a team uses alignments appropriate for personnel.  Now, is that happening at last?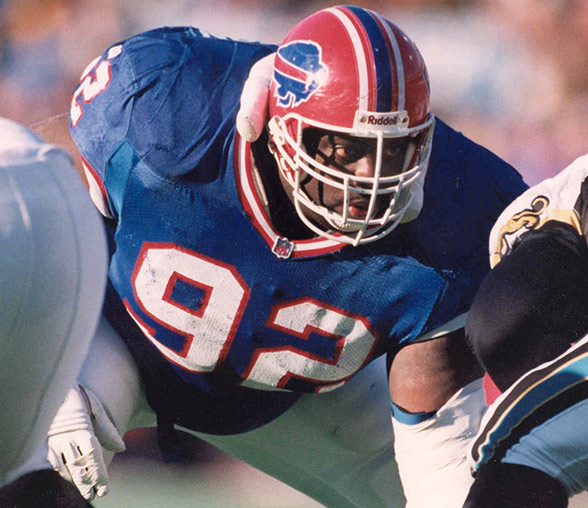 If there's such a thing as a must-win opener, the Bills are about to play it.  The only thing wrong with the Jets is that they won't trade Buffalo the first overall pick.  While they formally don't have it yet, their season would be unbelievable as a movie if it went well.
The first team to fire head coach Rex Ryan shows there's an even lower tier.  Be thankful even if the only blessings come by comparison.  Our favorite side must torment the Webelos if they hope to become the top Tenderfoot.
Mathematics has often been this club's biggest rival.  In this case, the percentages would doom them after the first week.  We can figure nabbing an improbable wild card would take 10 wins.  It's hard to see the Bills winning two-thirds of their games if they can't beat New Jersey's second-most glamorous NFL team.  Sean McDermott's pregame speech better be swell.
This team is at worst really good at pretending.  They've maintained they're expecting to be competitive this season.  The notion should be more than a sweet delusion one of these years.
Management's present tendency to trade for the future may make us eager to get past this season.  Brandon Beane has money stashed in a hideout he must wait to spend. But we want to splurge this weekend.
Wait three or four seconds before giving up.  You know: see it through. Quitting before the first snap may not be as successful a strategy as promised.  A slightly better draft position isn't worth an astoundingly worse season.
Cheering for a tank presumes there's a Jack Eichel who will change perspective, and he's already playing a different sport.  Even the top pick can be wasted by the right general manager.  For every Bruce Smith, there's a Walt Patulski.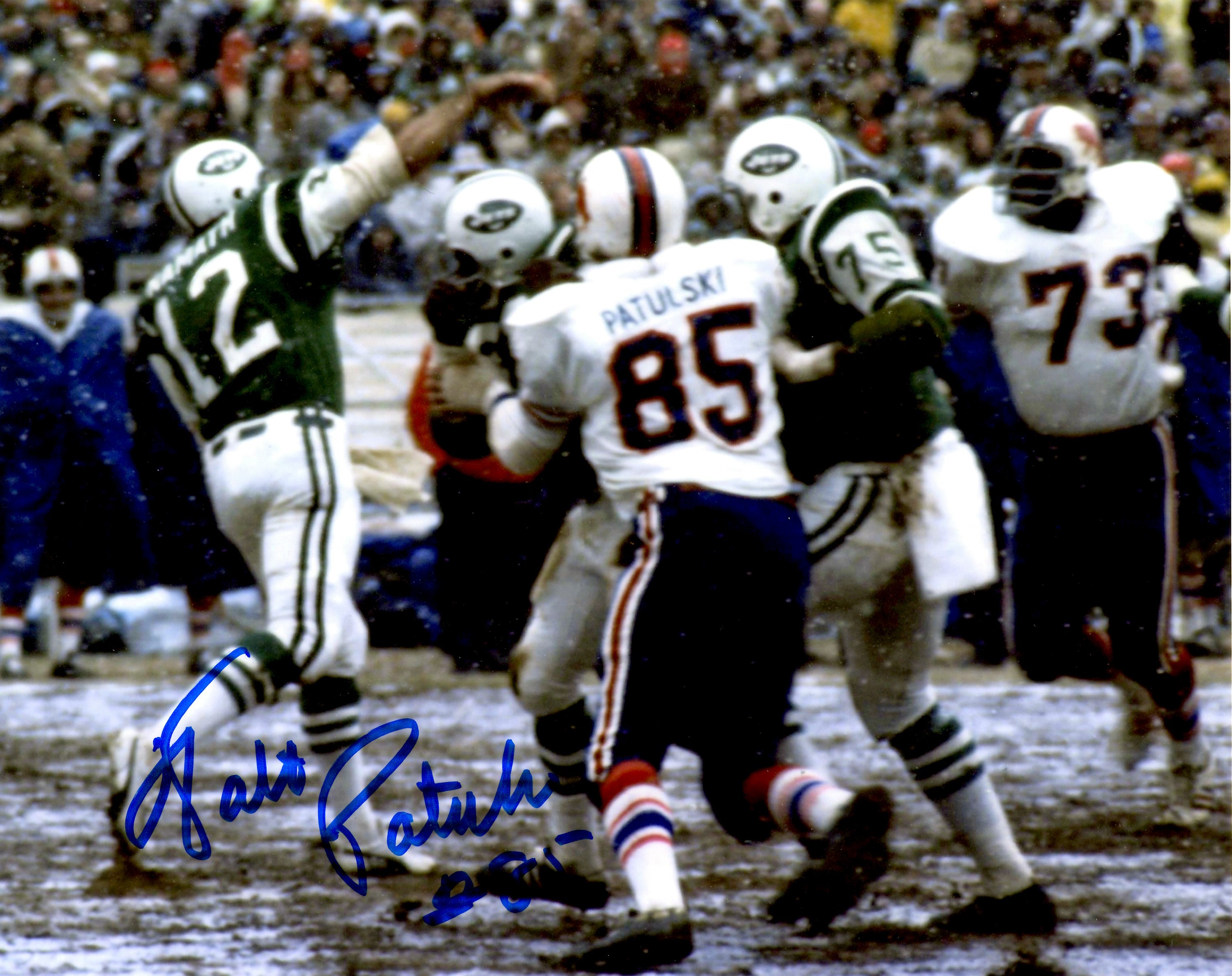 Go the inspirational route and hope they aren't embarrassed by ending up with the worst record.  It'd be hard work to be worse than some of the teams in this allegedly parity-driven league.
Coming up just short can make a big difference.  Their last truly rotten season got them the third pick.  That brought Marcell Dareus, who's had three amazing seasons' worth of games over six.  Of course, everything depends on who they'd figuratively draft.  But let's see if they can compete for a few quarters without receiving an early pick to cope with surrendering.
Sports are supposed to provide a distraction from everyday life.  Instead, they mirror it. The frustrations end up outnumbering triumphs by a factor large enough that the former seems normal.  But that makes it easier to appreciate glory. Sure, go with that.
Preemptive melancholy is understandable for this particular squad and over the franchise's life. Just make sure they've been terrible when it counts before claiming the inevitability.
Editor's babble: We are grateful to Anthony Bialy for his contributions to our blog and scintillating takes on the Buffalo Bills. You can follow Anthony on Twitter @AnthonyBialy.