Anthony Marino and Ryan Talbot were filming their latest BillsMafia video podcast when the Jordan Palmer news broke. What was their reaction? Indifference for the most part. The two looked for silver linings, but Marino and Talbot don't expect Palmer to play any significant reps in 2014.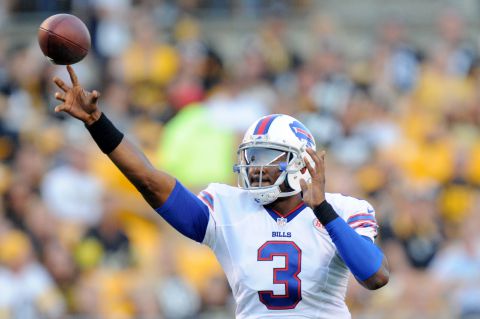 Moving past Palmer, the two focused on Buffalo's preseason issues. Should we be considered as fans? Is Buffalo keeping it extremely vanilla on the field to surprise teams come regular season? Should we be concerned about Manuel's struggles or the shuffling along the offensive line?
The two also discussed how social media can be a positive and negative in today's sports world. Nowadays we hear about every pass, fumble, interception and play in training camp thanks to social media. While it's great to be so connected with the team, does the online play-by-play lead to over-analyzing?
Get all of the answers to these questions in this week's video podcast: