Training camp is coming to a close at St. John Fisher on Thursday, and it may be for the best. Today, we saw some tempers flare at Bills training camp.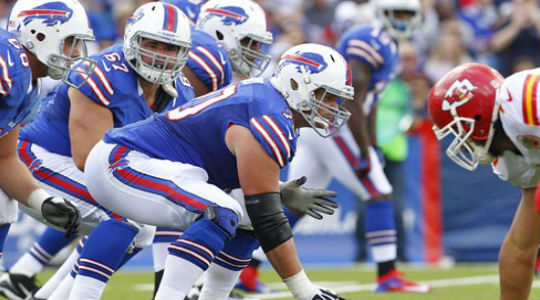 After a goal line drill, Eric Wood and Bryan Johnson stayed hooked together. Johnson proceeded to rip Wood's helmet off and started throwing punches. The scuffle continued with Johnson and Scott Chandler. Shawn Stepner of WKBW Eyewitness News captured the video below.
Bryan Johnson was a long shot to make the roster, and it wouldn't be surprising if he were cut even sooner now. Eventually everyone calmed down, but it's probably a good thing that there's only one training camp practice remaining for the Bills.