Before heading off on vacation, Anthony Marino hosted the sixth installment of the Billsmafia Video Podcast. Marino once again threw four Bills players out to Ryan Talbot to get his reaction on how they'll perform in 2014.
This week's players included Fred Jackson, Brandon Spikes, Robert Woods and Stephon Gilmore.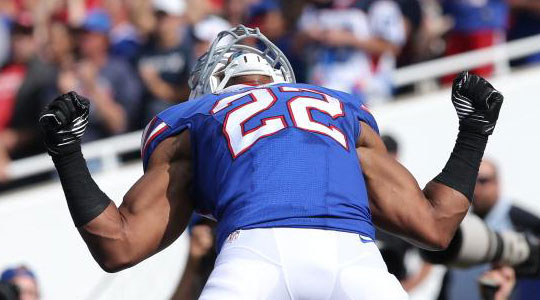 Marino gets Talbot's thoughts on if Jackson will finally slow down in 2014, Spikes' impact on defense, expectations for Woods in his second season and if Gilmore will become a star cornerback this season.
BillsMafia, what are your thoughts on these topics? Will Jackson slow down anytime soon? What kind of impact do you expect from Spikes? What do you expect Woods' stat line to look like in 2014 and will Gilmore take his game to the next level under Jim Schwartz?