This week's BillsMafia Video Podcast is focused on EJ Manuel. Joining our discussion is Rob Quinn of ForgedInBuffalo.com.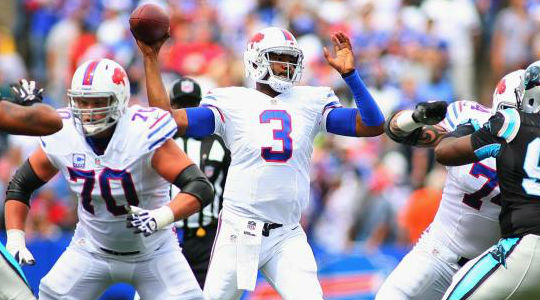 Listen to Rob, Ryan Talbot and Anthony Marino discuss what Buffalo losing their 2015 first round pick means for the quarterback position if Manuel struggles, why fans were impatient with Manuel in 2013, the lack of a veteran quarterback presence on the roster, how Buffalo improved their offensive talent specifically to help Manuel, Nathaniel Hackett's playcalling in 2013 and what we expect in 2014, and much, much more!
Bills fans, what do you hope to see out of EJ Manuel in 2014? Share your thoughts on this and any of the topics discussed on the podcast in the comment section!