Anthony Marino and Ryan Talbot got together to discuss Buffalo's 2014 draft class.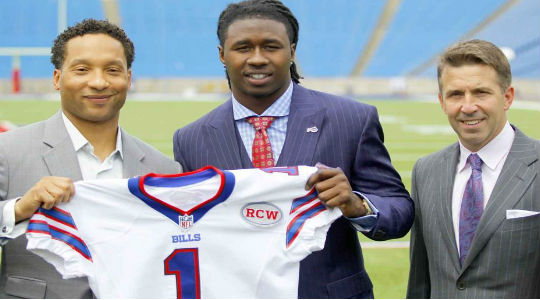 The BillsMafia Buffalo Bills draft recap has something for all Bills fans. Hear Anthony and Ryan's thoughts on trading up, adding Sammy Watkins to their talented wide receiver corps, turning around and trading Stevie Johnson, adding talent and depth to their offensive line, Carlos Hyde, Bryce Brown and more!
What did you think of Buffalo's draft class? Was there a position you thought the team should have addressed and didn't? What are your thoughts on trading away next year's first round pick? Share your thoughts and questions with Anthony and Ryan in the comment section!