This is a strange and tumultuous off-season in Bills Nation. Most years we find ourselves looking at way too many mock drafts, fighting with each other about whether or not the Bills should take the best player available or fill a position of need with the first pick. Free agency provides entertainment and plenty of opportunity to passionately debate the merits or failings of any particular player. It's a ritual that is as predictable as the change in seasons.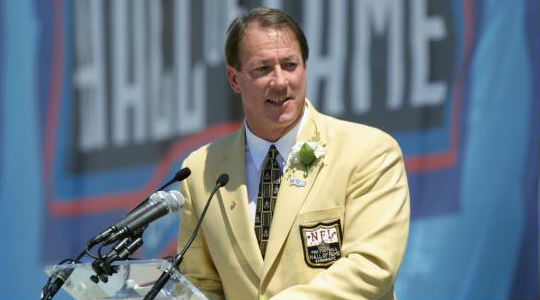 However, this off-season veered off its normal track and has taken Bills fans on a detour via the "highway to hell." Literally in the midst of despair from news that our beloved son of Western New York is facing the fight of his life from recurrent cancer, the only owner of the Buffalo Bills dies after 95 glorious years on earth.
Unlike most other fan bases, Bills fans embrace their team as an extension of their own family. When someone in the 'family' dies or becomes gravely ill, we experience the situation as if it were our own. Bills fans are a highly compassionate bunch. Years of despair and a culture of losing in a disrespected region of the country have taken their toll.
However, these realities have also created a fan base that is resilient and resolute. It takes a lot to knock us off our game, and when we do get knocked down we somehow manage to pull ourselves up and move on. The passing of Mr. Wilson is the end of an era, and the beginning of a new one filled with anxiety and uncertainty.
The rock we all counted on to see us through the transition of the team to new ownership has recurrent cancer. Just as Jim Kelly did throughout his NFL career, he embraced a leadership role regarding the impending sale of the team with a vigor typical of who he is as a person; a fighter like no other.
Most of us felt great relief every time Jim Kelly was asked about the sale of the team upon the death of Mr. Wilson. He reassured all of us that the Buffalo Bills would not be leaving Western New York after the team was sold.
Now Mr. Wilson is gone, and the man who was about to lead the fan base through the biggest transition since its existence is fighting for his life. Who will be that voice of reason now? Jim Kelly's relationship with the Bills fan base has been a great source of comfort for many of us.
But now the fan base must return the favor, and send as many positive thoughts and prayers, if so inclined, to Jim Kelly and his family during the next phase of his cancer treatment. Having spent many years working with people with this type of cancer, I understand the immense challenges he faces. There are many different kinds of cancer, and each acts like it's own disease in terms of how it spreads, where it spreads, and why it spreads.
His treatment is a gruesome process that only someone or their loved one who has gone through this can understand in terms of how difficult it is to get through. The side effects of going through chemotherapy and radiation therapy at the same time can be worse than when these treatments are given separately.
Fatigue, loss of appetite, anemia, horribly sore mouth lesions and reduced resistance to infection are all expected complications that occur during this type of cancer treatment. It's one of the roughest roads to recovery from cancer you can ride. However, if you can make it through to the other side, life can return to some sense of 'normal' again if the disease is kept under control.
The reality is that life for Jim Kelly and his family is going to be very challenging once again. However, this isn't their first rodeo with death and dying circumstances, and Hunter's life will now play an important role for Jim.
Hunter's life has touched so many people already, and now he will be the inspiration that will help Jim and his family through this difficult road ahead. Again. It's a beautiful thing to think about how much Hunter's short life has contributed to the betterment and healing of so many, and now he will be there for his father!
As Bills fans we will gnash our teeth, grieve, and send all our best vibes to the Kelly family as they move through this tough time ahead. We will once again turn our attention to mock drafts and arguing about which player is a better acquisition for the Buffalo Bills. We will seek what is familiar in order to move on from all the questions that have side tracked us for the last couple of weeks.
I can't remember a time filled with more uncertainty and questions than this off-season. What will this team look like in five years? How will new ownership affect the culture and legacy of the Buffalo Bills? Teams often develop a specific kind of culture that extends from the philosophy of its owner(s). Think of Al Davis and the Raiders, and how it seems that even though Mr. Davis has passed on, the team still has not appeared to lose its quirkiness.
How will the Buffalo Bills be defined in the future? Will the opportunity for new ownership bring a change in team philosophy in any way? We will now begin to see just how much planning and preparation for this transition has already been put in place. I'm confident that the transition in ownership will not likely result in relocation. Just a feeling on my part, but it's a strong one. Western New York has turned a page and a new era has started. The pendulum is beginning to swing.