Mafia Monday is back for 2013!
Once again, BillsMafia.com is partnering with Pro Player Insiders (web: ProPlayerInsiders.com, Twitter: @PlayerInsiders), who continues to expand its scope from player perspective stories to also include the fans of the NFL, engaging with the league's most passionate fanbases. We will always be proud to be the FIRST fan group they contacted and look forward to continuing to help blaze this trail for them.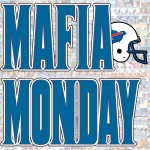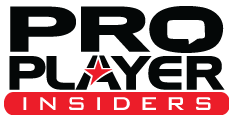 The most visible example of our partnership is the cross-posting of our regular feature, "Mafia Monday." Mafia Monday has always been a popular feature on this website, where we interview a selected member of the FAMbase. With the return of "Mafia Monday," we've changed the format a little. Instead of it being a weekly in-season only feature, it will now be a monthly interview with a well known Bills fan — and will be conducted year-round!
We hope you're enjoying this new revamp. Since we kicked it off in June, we've interviewed US Olympic medalist Summer Sanders and Buffalo-born writer, actor, comedian and sportscaster Nick Bakay.
For August, we're happy to say that for our Mafia Monday interview we have none other than Ontario native Logan Couture, center for the NHL's San Jose Sharks!
1. You're a pretty vocal Bills fan on Twitter. So how'd you become one in the first place?
My uncle is a big fan and it rubbed off on me. Been a fan for as long as I can remember!
2. Have you been to the Ralph for a game yet? If so, what did you think of the experience? If not, any plans soon?
I went to a game there last year against St. Louis. It was cold and rainy. And the Bills lost in the last minute. I prefer watching on my couch, ha.
3. What's your favorite Bills memory overall?
Beating the Patriots 2 years ago when we picked off Brady a bunch of times and came back from 21-0.
4. Do you have a favorite Bills player, either current or former?
Stevie Johnson.
5. What do you think about the direction the Bills have taken this offseason?
Tough to say. I liked Fitz. But he wasn't working. Just want to see them make the playoffs.
6. You do pretty well at this hockey thing. If you were in the NFL, what position would you play?
I'm not too big and always have had a good arm. So maybe QB?
7. Everyone has a favorite tailgate food. What's an absolute must-have for you?
I keep it pretty healthy but I'd go with sausage.
8. Anything you want to share with your fellow fans in the Bills Mafia?
Go Bills, keep the faith!
Best of luck in the upcoming hockey season, Logan!
Thanks for taking the time to answer our questions. Go Bills!