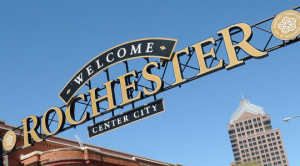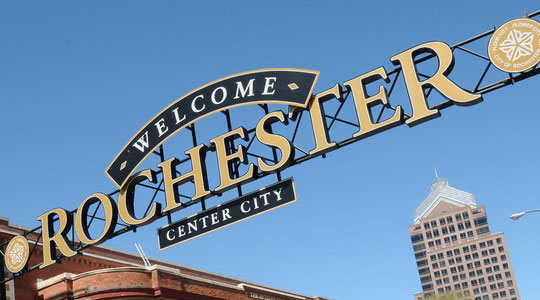 When last I wrote for Bills Mafia, we had explored my hometown, Pittsford. Pittsford is some 5 miles southeast of Rochester, a city of 230,000 situated neatly on the shores of Lake Ontario Actually very little of the city proper is on Lake Ontario, only the area commonly referred to as Charlotte, and a special section of the city known as Durand-Eastman Park, which the city and county maintain on the shores of Lake Ontario. The City was founded in 1812 by Nathaniel Rochester, a Revolutionary War soldier and land speculator who would assist in building Dannsville, south of Rochester, and later help to found Rochesterville (later Rochester) as the city that bears his name. He also had time to be a Presidential Elector, State Assemblyman, and found the Rochester Athenaeum, which you know better today as Rochester Institute of Technology, purveyors of fine engineers and hockey players.
Rochester himself would help to propose a northerly alignment through Rochester for the Erie Canal. Sure enough, by 1822, the Canal would be built through the South side of Rochester, from Pittsford to the southeast, through Brighton, Henrietta, Rochester, and on to Gates and points west. The southern bound of Rochester is as the Canal meanders, west of the Genesee. The song, 15 miles on the Erie Canal, by the way, is somewhat geographically inaccurate. The constructed part of the Canal extends from the confluence of the Hudson and Mohawk near Cohoes to the Tonawanda Creek area north of Buffalo. Yes, by using waterways and some expansion of the end points, the Canal does extend from "Albany to Buffalo." However, the canal as we imagine it, dug and artificially watered, starting with what is referred to as Lock 5, is a bit different from the song. By the way, there is no "Lock #1" on the Erie Canal, what is often thought of a Lock 1 is actually the Federal Lock (navigation lock) on the Hudson. There is one on the nearby Champlain Canal, which connects the Canal and Hudson River to Lake Champlain. Sorry for the rant, but when you ask a Geographer to write articles, you get geography. :)
In any event, the Erie Canal bisects the Genesee River in South Central Rochester, near an area now called the South Wedge, and we'll revisit there with the help of my good friend Lee Baxter. The South Wedge has been revitalizing since the 1990s, and is the home of many a good establishment. The River flows together with the Canal at Genesee Valley Park, a very pretty section of the southwest side of the city, near the City Line. The River has several cataracts, or what most people call "falls". These falls step down from the Allegany mountains into Lake Ontario, and are the basis for the origins of Rochester's economy. For years, Rochester was known not for its Cameras, nor its Lilacs (the current nickname is "The Flower City"), but for its flour mills, the original "Flour City". The water of the Genesee powers the mills with its strong current, and the Erie Canal would carry grain on barges from Ohio and points west. Until the rise of the photographic industry in the late 19th century, and related image-based industries, from lenses to copiers to dental devices, Rochester's city was built on the mills.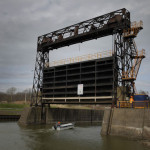 For now, however, we return to Bills Camp, at St. John Fisher college, and we're going to drive along East Avenue, north into the city. East Avenue, much as it is in Pittsford, is a signature avenue. Old mansions, some converted to office spaces now, line the streets. To the left, as you proceed northwest, you'll see Oak Hill Country Club, site of this year's US Open. Rochester also hosted the PGA Championship in 1989 at Oak Hill, where 15 year old me snuck in with a buddy. Hey, passes were expensive! It's not like I had a job yet, and thankfully, the statute of limitations has passed on that sort of thing. Rochester is a big golf town, and while not on this road, or in the city proper, I'd be remiss if I didn't mention the Northside Inn in East Rochester, just southeast of Camp. They've been serving traditional Italian since 1949, is probably one of my favorite restaurants in the area, and one of the few Italian places I go to. My personal fave is the Pesce A La No Nox, which is Fresh haddock sauteed in a white wine sauce with a hint of marinara sauce over linguine, to borrow from the menu. The Northside has pictures of golfers all over it who have been there. It feels like a place that Lee Trevino might have had a red wine with Frank Sinatra while they discussed politics and women.
As we move northward towards the Brighton-Pittsford line, you'll see Interstate 490 interlope to the Northeast. This is the prime mover into the area from the southeastern towns into downtown. On your right, you'll see the Back Nine Grill, which was once the Maplewood, and where I had more than a few dinners. It was a formal party house, safe repair for upscale American food, and generally well-regarded. Nowadays, it's a bit more modern fare, with Salmon Tornadoes, Crab Stuffed Flounder, and Angus Strip Steak. I'm glad to see the place still being used for a going concern. It had shut down for some time in the 90s.
Right near the Brighton lines, you'll see a very old style school building, the Allens Creek school, where yours truly, my mother, her sisters and many of my friends went to our first formative years of education. My aunt recalled making cards for the senior living facility (you can't call them old folks' homes anymore, apparently) called the Friendly Home right next to it, and then going over to the home and singing for the residents. This would have been in the middle of the Great Depression. Life lesson folks: Do nice things, even in the face of adversity, and later in life, you can tell stories about it that you'll actually want to.
We're now into the town of Brighton, and the Country Club of Rochester, one of the area's oldest, is on your left. Linden Avenue leads to East Rochester and Penfield on your right, Elmwood leads to the 12 corners of Brighton on your left. There's lots to discover on both roads, I highly encourage a trip down either road. As you get closer to the city, Penfield Road emerges on your right and Highland on your left, as you enter the city proper.
If you proceed down Highland, you'll get to two amazing urban parks. The first is Cobbs Hill, a recreational park with trails, and the home of Tay House Troop 19, my troop and one of the nation's oldest continuously active Boy Scout troops. It was founded by J. Taylor Howard in 1919. Rochester has a long tradition of public service and scouting, with a history of putting others before themselves. Whether it is civil rights leaders like Frederick Douglass or Susan B. Anthony, or philanthropists like George Eastman, it's a city with a proud history.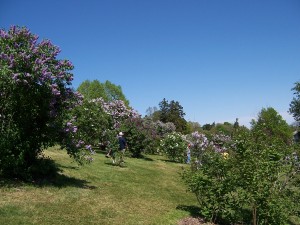 The second park is Highland Park, where the world famous Lilac Festival is held. A beautiful and sweeping park with hills and views of the city, it is perfect for a walk, a picnic, or a wedding – I've been to all 3 at that park. Nestled in the South Central portion of the city along Highland and South Avenues, and surrounded by beautiful houses, Highland Park remains one of the best places to just relax in all the city.
Back on East Avenue, we turn once again towards the Center City, East Avenue reaches University. As I researched this article, I found something really cool: More Fire Glass Studio, creators of Chandeliers, glass bottles and all things glass. I love funky local art studios. Near University Ave., on Rockwood, is the Record Archive, one of my favorite stores for music, and purveyors of some of the goofiest commercials in the 1980s (Thank you, YouTube). This commercial is from their old Mt. Hope avenue location. Back on East Avenue, there is the former site of Mario's, now located in Northwestern Pittsford. Mario's has outstanding food, and is owned by the Daniele family, whom I went to school with. Upscale Italian at its finest. In place of Mario's is Ristorante Lucarno, near to the original Mario's, and I'm glad to see traditional Italian remaining in the area. Also nearby is one of my grandmother's favorite places when she was with us, The Brighton Inn. Apparently, the website is under construction, and maybe the restaurant is, too.
East and University run parallel, so if you'll indulge me, we're going to cover both as they proceed west towards Center City. One of Rochester's leading employers is on University – Harris RF Communications. It provides targeting and communication systems for a number of applications, particularly military. While Rochester is no stranger to the loss of jobs that has plagued industrial cities in the northeast, Rochester has always had a technical manufacturing aspect that has remained relevant even as traditional manufacturers have receded. Kodak, Xerox, and Bausch and Lomb have seen bankruptcies and job loss, but other firms have stayed strong or even grown, like Wegman's, the Sutherland Group, and the University of Rochester/Strong Memorial Hospital organization. In my previous life as a labor department economist, I watched traditional heavy manufacturing jobs fall away and high tech and medical research jobs take their place. Cities like Rochester and Buffalo will build their future on technical creations.
Speaking of Medicine, I do encourage a visit to the Rochester Academy of Medicine, the Eastman Dental School aka Eastman Institute of Oral Health, the Rochester Medical Museum, and if so inclined, volunteer at the Golisano Children's Hospital wing at the University of Rochester. Eastman's work helped to build the University of Rochester and Rochester Institute of Technology. Dentistry and Medical work were some of his passions, and his works are global in reach. Here's an excerpt from his UK branch of the Eastman Dental Dispensary.
Back to East Avenue, we go further northwest, and we come to Culver Rd. At the corner of Culver and University, we have Vesa's Automotive, where one of my classmates works, and it's got a great reputation. Culver Road ducks under the rail bridge, and is susceptible to flooding with often disastrously humorous results. Further up Culver, on the right, as we head towards the neighborhoods of Atlantic Avenue and the old Beechwood Section, we have Sticky Lips BBQ, a fave of my friend Lee and I. Excellent Barbecue and great side dishes.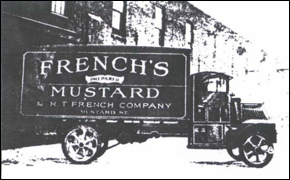 As you come up Culver a bit further, you can head west towards the city on Main Street, past the Regional Transportation Authority, you'll see a curiously named street: Mustard St. It is the former home of French's Mustard, before it closed in this area 30 years ago. The closure foretold of the era of the loss of industry in Rochester, and the rise of newer firms.
If we jump back towards the southeast side, back along East Avenue, we will see the home of Rochester's most famed citizen, George Eastman. It is now the home of the International Museum of Photography and Film, along with his house and grounds, which are beautiful. If you have a half a day, see the house and the museum. If you have a whole day, see the archives and other special parts of the house. If you're a film buff or just love the development of technology, it's worth it.
Goodman Street, with its museums, arts houses and galleries, is a portion of the city you won't want to miss. Starting at the corner of East Avenue and Goodman, you'll come to one of my favorite places as a kid: The Rochester Museum and Science Center. For 100 years, this venerable institution has been entertaining and teaching kids about natural history and science. I can spend days there between the Museum, Science Center, and the Strasenburgh Planetarium. From the annual Pink Floyd laser show to a journey to Mars, yeah, it's that good.
Taking a right on Goodman, you will see Rochester's Memorial Art Gallery where Goodman meets University. It's got rare collections from the University and fine art from around the world. If you take a left on Goodman from East Avenue, you come to Park Avenue, home of the trendy upscale bars and eateries. There's a number of great finds, and I've eaten at many. For breakfast, I like Jine's. It's a great diner, and breakfast is superb. I've also eaten at Sinbad's, Magnolia's and  Hogan's Hideaway. All are quite good – and there's 30 more on Park Avenue. It's a great place to find whatever you want to satisfy the palette.
OK, I know what you're all thinking by now: Why so much with the southeast side when there's 100 other things to do? OK, guilty. I'm going to skip to the center city on East, with one last stop: The Century Club. I once said it was called the Century Club because the average age of its members was 100. This got a laugh from my grandmother and a "shut up now!" look from Mom. That said, it was and is a club dedicated to the improvement of women's standing in society. It also was, in the 1920s, a speakeasy. If you know, you know. If you don't, you're probably too young or flunked American History. In any event, they got around the cops by having 5 wagons deliver goods to the back of the club. Rochester was known as a port to get Canadian Whisky, so the whisky would be in one of the wagons – unknown as to which by the driver – and the other 4 would have staff or food. There was no lawful reason to search the wagons if any of them were legitimate. So, yes, my family spent the better part of 15 years as members of an underground drinking establishment that doubled as a women's lib movement. I think this may have something to do with the libertarian streak in my family.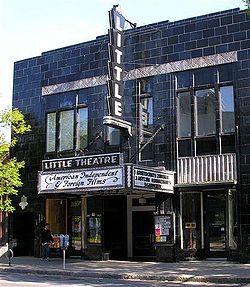 So now we come to Center City, and we have a couple of spots I want to highlight as cultural excellence. First, is the Little Theater, which hosts International and Arthouse type films. It's been doing so for years, and if your tastes run edgier and beyond the popcorn flick, stop in.  The Eastman School of Music is one of the nation's premier performance colleges, with students from around the world competing every year to gain admittance. Its students perform for the public, and if you're into classical, you'll truly enjoy the performances. South of there athe corner of Chestnut and Woodbury, the Margaret Woodbury Strong Museum of Play is a delight to children and kids at heart who never want to grow up, yours truly included. There is also the International Toy Hall of Fame, where guys can remember their dolls, er, action figures, as they did when they were 6.
East Avenue terminates at Main Street near Liberty Pole Way. Main and Clinton is one of the central heartbeats of the city, teeming with office workers and life. Main St, Broad St, and Court Street , the latter two to the south, cross the Genesee River. Along the Genesee, you have hotels, the Genesee Crossroads Park (a great river walk!!), Jamaican Food, the Rundel Library with its great kids reading room, and the home of the Rochester Americans AHL Hockey club and Rochester Knighthawks lacrosse teams, the Blue Cross Arena – which will always be the War Memorial to me. Turn up Plymouth Ave., west of the River, and you will come to Frontier Field, home of one of the oldest baseball teams in the nation, the Rochester Red Wings.
Going west, you come to one of the legends of Rochester, Nick Tahou's. It is the home of the legendary Garbage Plate. Yes, folks, with mac and cheese, hot dog or hamburger, hot sauce, fries, and an extra helping of grease, it is exactly as you imagine: inarguably the worst food for you ever. The garbage plate isn't a diet plan, it's an experience. It's absolutely delicious. Wrong in so many ways that would kill your cardiologist, but I don't write to be your physician, I write so you can enjoy Rochester. If you continue up Plymouth, it beomes Lake Avenue, passing by the ever changing neighborhoods on the city's upper west side, filled with new immigrants and changing places. Along the river, you'll see one of the nation's great linear parks, from Maplewood to Seneca Park and its famed Zoo (on the east bank) and all the way up to Charlotte in the city's northwest side. There, at the top of the lake, at the city's Ontario Beach Park, is Mr. Dominic's. Classic Italian fare, and absolutely top shelf greens n beans. The view at the park is beautiful, and you can eat great then take time to absorb the views of Lake Ontario, one of the Great Lakes. One more recommendation from Lee in the category of "good neighborhood dive bar" is Rab's Woodshed in the 4400 block of Lake. Head back down Lake and head west on Main for the next little history trip.
There's one more place that must be mentioned near the Southwest side before we head to the Wedge. Susan B. Anthony, the famed suffragette and women's' rights advocate, lived on Madison Street, just off West Main. My sister and her friend, as a part of their Gold Award Girl Scout project (that's the Eagle Scout equivalent), helped to restore and refurbish the house. Frederick Douglass, the famed African-American rights advocate, also lived in Rochester some years earlier and Published the North Star, advocating for equal rights.
Crossing back over to the east side of the river, on the Inner Loop or Ford St. Bridge we come to the promised South Wedge. Located between Clinton and South, it's an old school bar with great beers. Local pours, nationals, etc. Relaxed with a good vibe, go here to enjoy life and quality beer. Back over on South, there's Solera's, another choice of my friend. A high quality wine bar with style and flair, it looks like quite the find if what you is a great vino.
Just before the Ford St. Bridge, there's Wilson Blvd. Turn down here to the left and this will send you through the University of Rochester's campus. Famed for its medical and business colleges, it is a first rate school. Take a right on Elmwood to go back to the west side of the river, then a right and quick left onto Genesee Park Blvd to see some of the old southwest side.  This includes the old 19th ward where my Dad had his office (on Thurston) and just to the west, is the Rochester International Airport. Here, we leave the city for Gates, NY and out for points west.
I was given so much material I couldn't possibly cover all there is to see and do. I've tried to hit the highlights. I know I can't cover everything or every place. Feel free to leave a comment at the end of the article if you feel I've missed something really important. Thanks again for reading!