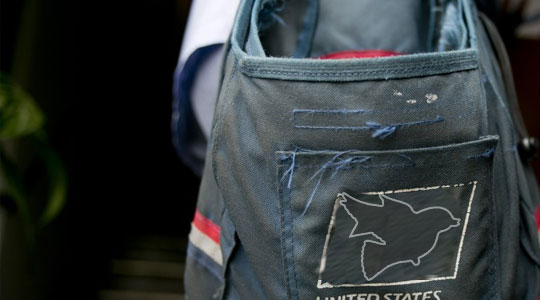 While our soon-to-be starting punter will be doing a mailbag of his own starting next week, I'll be taking questions regarding all the Buffalo Bills' happenings throughout the preseason to keep the #BillsMafia updated on all the latest news!
Will The Bills Win 6 or 7 games this year? (Via @DeakInABox)
The Buffalo Bills appear to be heading in the right direction after turning over the roster and adding (hopefully) a franchise quarterback. The team has solid pieces on both sides of the ball, but will it be enough to compete in the AFC East? The Patriots appear to be in flux at the moment, but with Tom Brady throwing the ball and Bill Belichick running the show, it's hard to doubt anything less than a playoff seed from the foes in New England.
The Miami Dolphins went on a spending spree this offseason, adding Dannell Ellerbe, Philip Wheeler and Brent Grimes on the defensive side of the ball, while adding Mike Wallace and Dustin Keller on offense, all via free agency. The Fish also traded up to grab Oregon pass rusher Dion Jordan and added quality prospects in cornerback Jamar Taylor, running back Mike Gilislee, and a solid blocking tight end in Dion Sims. These moves were bold, but with an improved linebacking corps and additional weapons for second-year signal caller Ryan Tannehill, the Dolphins could either sink miserably or swim mightily.
The Jets are the butt of many NFL jokes at the moment, but while they lost Revis, they added two excellent players in cornerback Dee Milliner and defensive end/tackle Sheldon Richardson. Richardson was one of the more underrated defensive line prospects in the draft, and with Quinton Coples moving to outside linebacker, the Jets' defense could quietly return to its 2010 prowess.
While the Bills definitely look like they're heading in the right direction in every aspect of the franchise, it's unquestionable that the team will experience "growing pains" throughout the 2013 season, and probably will miss out on a playoff bid….THIS YEAR. This appears to be one of those seasons where a franchise could go 10-6 or 6-10.
Give us 1 sleeper on offense and 1 sleeper on defense to watch throughout training camp. (Via @BillsMafiaDon) 
The Bills have acquired quite a bit of talent on both sides of the ball, but there are definitely quite a few "sleepers" on the team that haven't yet received national attention.
On offense, I have to split this into two players. Mike Caussin and Kevin Elliott on offense, and safety Dominique Ellis on defense.
Caussin hasn't ever been given an opportunity to showcase his natural ability, the 2013 Bills' training camp could be his road to success. An athletic tight end that can block. Caussin fits the mold of the prototypical height/weight/speed pre-requisites for many top prospects.
On defense, defensive back Dominique Ellis is my favorite sleeper. The 6'1 205 pounder can play outside cornerback, cover the slot, while producing at both strong and free safety.
Ellis is a gym rat and (based on measurables) is one of the strongest recorded defensive backs in the league. Write his number down, because he's nearly certain to earn a roster spot.
Will Rian Lindell retire before the season if he loses to Dustin Hopkins? (Via @McBpj)
It's obvious that the Bills want to revamp their special teams unit after Shawn Powell and Rian Lindell failed to have any impact on the year…unless you count missed opportunities that weren't allowed to them… 50 yard field goals were a no-no, and Powell shanked nearly every punt he attempted.
Back to Lindell… There's three things working against Rian Lindell at the moment. 1) Age- at 36 years old without having any sort of impressive feats on his resume, Lindell is as good as gone. Game plans weren't able to be executed last year due to limitations in the kicking game.
The Bills obviously realized this as a position of weakness, as they selected Dustin Hopkins, a big, strong-legged kicker out of Florida State that has the ability to start immediately. Lindell could either go the "Kelsay Way," essentially retiring instead of being released, or he can take the "I still have football left in me" route; which would be painful to see. Lindell won't be a Buffalo Bill in 2013.
Which players could be surprise cuts during training camp/preseason and why? (Via @Fanntastic81)
When the Buffalo Bills signed Brad Smith as a free agent, he was expected to be a gadget/weapon for the offense. Instead, he's been relegated to wildcat snaps that amount to nothing. Entering the third year of a four year, $14.75 million contract, Smith has yet to prove his worth to the Buffalo Bills' franchise.
While Smith has veteran experience to help in the locker room and the savvy to be a productive special teams asset, the Bills will have to decide whether the $7.75 million owed to him over the next two seasons is a better investment than cutting him and paying him $3 million in dead money.
Torell Troup is another player that's an intriguing prospect, but his roster spot is in his hands. If healthy, Troup has the potential to be a serviceable nose guard in 3-4 looks, and a mammoth defensive tackle in 4-3 fronts.
However, Troup has been dealing with a serious back issue, and if it begins to interfere with his progress throughout training camp, Troup will be long gone. Releasing Troup would save the Bills roughly $500k in cap money.
Who Will Be Starting At Inside/Middle Linebacker? (Via @SoRakeemCrispy)
The Buffalo Bills are in an excellent position to transition to the 3-4 or nickel as a base defensive front, as the team features two athletic playmakers at the inside linebacker position. Those players are second year starter Nigel Bradham and second round draft pick Kiko Alonso. While Alonso has been receiving much of the praise after racking up 144 tackles, 21 of which came for a loss, intercepted six passes, forced three fumbles and sacked opposing quarterbacks four times, he's considered undersized and raw.
However, with the scheme that Coach Pettine appears to be installing, it appears that he's looking for athletic linebackers that can run and cover, over those that simply defend the run.
Nigel Bradham is another candidate to earn a starting job, as the former Florida State Seminole that accumulated 305 tackles, 21.5 tackles for loss, nine sacks, 14 pass deflections, three interceptions, and forced two fumbles during his collegiate career.
Bradham saw limited action during his rookie season, but managed to rack up 57 tackles and bring some "nasty" to the special teams unit. This year, Bradham's versatility and athleticism will be put to use, as he should be playing anywhere from weak-side, inside, strong side, and even rush the passer in certain situations.
Both Alonso and Bradham should be starting at inside linebacker, especially if Coach Pettine is leaning towards a 3-4 base defense, but the team has some solid depth behind them in Marcus Dowtin and Keith Pough.
Will Aaron Williams' Transition To Safety Work? (Via @Fanntastic81)
To be brutally honest (the advanced statistics agree), Aaron Williams was one of the worst cornerbacks in the National Football League last season. This year, he's making the transition to safety, where he was projected to play as a prospect coming out of the University of Texas.
Williams surrendered five touchdowns last year while allowing opposing quarterbacks to post a 120.4 passer rating when targeting his area of the field. Now, he's been making headlines for the right reasons, intercepting numerous passes throughout offseason training activities. Williams has the size, speed and instincts that are essential in a defensive back prospect, but what he lacks in fluidity, he makes up for with intelligence, which makes him a premier safety prospect to watch throughout camp.
Will Jairus Byrd Be On The Buffalo Bills' 2014 Roster? (Via @Heyward4MVP)
To be frank, I believe that Jairus Byrd will be wearing a different uniform in the 2014 season. It's blatantly obvious that the Bills will not meet his financial demands, and as he remains the lone free agent that's yet to sign his franchise tender, it appears that Byrd is ready to hold out for the long-term.
Byrd is an excellent player, which makes keeping my personal feelings to myself a bit difficult, but the National Football League is, in fact, a business. Jairus Byrd has played above and beyond his four year contract as a second round draft pick from Oregon, as he's now one of the premier safeties in the NFL. He deserves to be paid as such.
Regardless if Byrd is back or not, the team added two safeties via the 203 NFL draft, and Aaron Williams appears to be making a seamless transition to the position.
As A Bills Fan, were you happy to get E.J., or upset that they didn't take Geno (Via @The_Bulldog_)
The thing about us bloggers, is that we don't get to see anything other than player cutups. We don't have the luxury of meeting prospects, interviewing them, asking them tough questions, etc. As we all came to know recently with the Aaron Hernandez situation, character plays a huge role in the evaluation process. Unfortunately, aspiring scouts and writers are onlyinformed with news clippings and film. This is what happened with EJ and Geno. Manuel may be considered more "raw" (what does that even mean anymore?) than Smith did, but his personality and attitude won over the Buffalo Bills' front office.
Reports surfaced about Geno Smith pouting on the sidelines, being coached up for interviews, and he went from a prospective No. 2 overall pick to sliding all the way out of the first round.
While Manuel may not be NFL-ready at the moment, there isn't a question regarding whether he has the most potential of any signal caller that entered the 2013 NFL Draft.
Losing Levitre was HUGE! How do you think the O-Line performs without him? (Via @N1CO87)
Well, Daniel, if the Bills didn't currently employ Cordy Glenn, Eric Wood, Kraig Urbik and Erik Pears, I'd be a tad worried. With that said, Levitre was a wonderful player to have on the team, but he wasn't going to make a difference individually. Levitre excelled in his pass protection, but was very poor when blocking for runs. The money Tennessee signed him to is pretty hefty, and it shouldn't be a surprise (to anyone who's watched the games) that the Bills didn't attempt to match their offer.
Who Will The Primary Pass Rusher Be? (Via @JPQ1999)
Really, dad? Mario. Okay, well, as for analysis goes, the Bills are loaded with players that have a track record of getting after quarterbacks. The team acquired Jerry Hughes via trade and signed Manny Lawson via free agency. Additionally, with a more aggressive scheme, it wouldn't be surprising to see some cornerback/ safety blitzes to keep offenses on edge. Mario Williams will serve as a moveable chess piece in the Buffalo Bills' defense; he has the size to anchor against the run; the speed to track down ball-carriers; all while displaying poise and excellent technique.
Aside from Mario, Hughes and Lawson, several unproven commodities in Jamie Blatnick, Kourtnei Brown and Keith Pough are fighting to make the cut.