Mafia Monday is back for 2013!
Once again, BillsMafia.com is partnering with Pro Player Insiders (web: ProPlayerInsiders.com, Twitter: @PlayerInsiders), who continues to expand its scope from player perspective stories to also include the fans of the NFL, engaging with the league's most passionate fanbases. We will always be proud to be the FIRST fan group they contacted and look forward to continuing to help blaze this trail for them.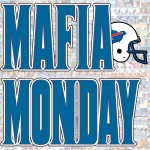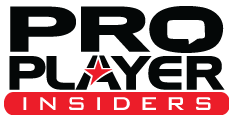 The most visible example of our partnership is the cross-posting of our regular feature, "Mafia Monday." Mafia Monday has always been a popular feature on this website, where we interview a selected member of the FAMbase. With the return of "Mafia Monday," we've changed the format a little. Instead of it being a weekly in-season only feature, it will now be a monthly interview with a well known Bills fan — and will be conducted year-round!
We hope you enjoy this new revamp.
Last month featured US Olympic medalist Summer Sanders and now for July we were lucky enough to have Nick Bakay, Buffalo-born writer, actor, comedian and sportscaster agree to sit down and bring us up to speed on his love for the Bills.
1. You're a native Buffalonian, so surely you've been to many games at the Ralph Wilson Stadium. What's your favorite memory from having been to a game there?
My first wife and I may not have lasted very long, but to her credit she flew me back for a Bills-Colts game in 1988. We fell behind by 17-0 in the first half, then rumbled back and won it 34-23 – light, cold rain, awesome Bills fans rallying, a great experience made only sweeter for having been away from the Ralph for too many lean years.
2. What's your favorite Bills memory overall?
Obviously this is a really tough one, so I'll go with a couple of moments that pail in light of the Super Bowl years, but left an indelible mark on me:
1) The Jim Kelly "giving him the business" game against the Jets. Yeah we lost by one point, but at that point in the season, I had no doubt we found a remarkable QB and leader, which filled me with hope. Also, the bench clearing brawl that followed told me this team was ready to go to war. (Stunning contrast to the night Lucic ran Miller…)
2) An obscure moment I can still see vividly: During another moribund '70's season, during yet another loss to the Dolphins, Bills safety Neal Craig nailed the eternally obnoxious Mercury Morris on a sweep, lifted him over his shoulders, and violently slammed him down to the turf. As if that wasn't sweet enough, Morris popped up as if to say "I didn't feel that at all," then promptly sprinted himself into the turf like a broken dradle. Such were the victories in the lean years, but you take what you can get and it was FANTASTIC.
3. If you could hang out and have dinner with any historical Bills player, who would it be?
At this stage in my life, I am far more intrigued by the builders – Polian and Levy would make that cut, and I'd give my left nut to have a couple of drinks with Lou Saban. As for players, I think I'd go with Cookie Gilchrist – he was so controversial, and he was a star at a real crossroads for sports and culture. The man's life reads like mythology, I have a feeling that would be a fascinating conversation.
4. Favorite current player on the squad, and why?
With all due respect to the roster, I have to go with Fredex. He is the heart and soul to me – fought massive long-shot odds just to make the roster, and for every opportunity since. Love his game, love his character, and while he seems destined to always be an afterthought, he always wills his way to being a relevant and dangerous weapon, no matter what kind of good/bad offense the Bills are running.
5. A lot has changed since December 30, 2012. What do you think about the direction the team has taken this offseason?
Do I like the fact that this is our fourth consecutive new, five-year plan kind of outlook? Not at all, but this is the hand we as Bills fans have been dealt. That being said, I think Russ Brandon has admirably put himself on the line by taking some bold steps which I applaud, they were called for. I am optimistic that this offense can evolve under Marone into an exciting, attack-first approach, I have hopes for Emanuel, but offense isn't the big problem. Even more than the lack of a pass-rush, I am toxic from watching the Bills fail to stop the run for the entire decade. My real hope is Pettine can get this thing turned around.
6. What do you think you have a better shot at winning? A foot race with CJ Spiller, a dance off with Stevie Johnson, or living as long as Ralph Wilson?
I would run the table, so put your $ on the three-team parlay:
1) I would destroy Spiller because as I ran, I would make sure I was chasing a greyhound with a plate of Casa Di Pizza wings strapped to it's back
2) I would wipe the floor with Stevie because he will never understand the simple elegance of the camel walk.
3) I will live longer than Ralph Wilson because I made a pact with Satan that I will live long enough to see the Bills win a Superbowl.
7. Everyone has a favorite tailgate food. What's an absolute must-have for you?
While I will happily hit anything and everything hard, you will be hard pressed to top my slow-smoked brisket. Then again, pour me a Genny cream ale, and set me up with some meatballs from DiTondo's and I am good to go.
8. Bills win the Super Bowl: Do you cry?
Like a baby, buried inside a hormonal woman, wrapped inside someone who is off their meds. It's the emotional answer to a turducken.
9. You played the role of Salem Saberhagen in Sabrina, the Teenage Witch for seven seasons. Now, come clean: Do you think playing a black cat for that long may have had anything to do with the varying levels of bad luck the Bills have experienced pretty much since the show began? ;)
Alas, the Bills lost four consecutive Super Bowls long before I became a black cat. That was just my way of seeing if I could conjure some black cat/Al Davis/Belicheck magic. If you want to blame someone for our bad karma, may I suggest you consider Tom Cousineau? (For all you young people, I quote Marv Lavy: "Look it up.")
10. Anything you want to share with your fellow fans in the Bills Mafia?
The best thing about being a Bills fan is other Bills fans – they never let you down!
Thanks and Go Bills!