Mafia Monday is back for 2013!
Once again, BillsMafia.com is partnering with Pro Player Insiders (web: ProPlayerInsiders.com, Twitter: @PlayerInsiders), who continues to expand its scope from player perspective stories to also include the fans of the NFL, engaging with the league's most passionate fanbases. We will always be proud to be the FIRST fan group they contacted and look forward to continuing to help blaze this trail for them.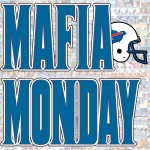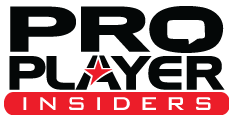 The most visible example of our partnership is the cross-posting of our regular feature, "Mafia Monday." Mafia Monday has always been a popular feature on this website, where we interview a selected member of the FAMbase. With the return of "Mafia Monday," we've changed the format a little. Instead of it being a weekly in-season only feature, it will now be a monthly interview with a well known Bills fan — and will be conducted year-round!
We hope you enjoy this new revamp.
Our first Mafia Monday interview for 2013 is none other than US Olympic medalist and former Nickelodeon and NBA Inside Stuff television star, Summer Sanders… What? You didn't know she's a Bills fan? Well, read on for the full scoop.
1. So you're from northern California, but you're a Bills fan. How'd that happen??
Crazy, right! I get that question all the time and the answer is really quite simple. I was a Niner fan growing up. Their summer camp was at the community college where I used to swim. As I got older, I grew to love basketball as much as football. So at the time I met my husband, I was a die hard Sacramento Kings fan and he, being from Hamburg, NY, was a die hard Bills fan. So he took me and my Kings and I took him and his Bills! I absolutely love cheering for the Bills! The fans are so amazing and have been through so much.
2. Have you been to The Ralph for a game yet? What did you think of the experience?
YES. I. HAVE! We came out with Erik's entire family for the Monday game against the Cowboys in the fall of '07. I was pregnant with my son (who was born Jan 15, 2008). It was such a wild and crazy game. So many points scored on defense and special teams. I think we stood for 90% of it. But then, in the final seconds, the Cowboys won. That is when I first felt the heartache of being a Bills fan. I also think that is when I knew I was a true blue fan.
3. What's your favorite Buffalo Bills memory?
I loved when we beat the Pats Sept 25, 2011. It was such a close and exciting game with so much at stake for the Bills. Some serious pride was on the line! That was a great day. Sunday is SO much more fun when the Bills win!
4. Do you have a favorite player, either current or former?
My favorite player of all time is Tom Rathman. My mom grew up in Nebraska so we bled RED all through childhood. I think my kids' first words were GO BIG RED! The fact that Tom was a Husker, Niner and one tough fullback made him the greatest in my eyes! Some other favorites have been John Lynch (a Stanford friend) and Barry Sanders! My favorites now…Fred Jackson and CJ Spiller, of course…an unstoppable duo!
5. What do you think about the direction the team has taken this offseason?
This house has a lot of opinions on that topic. I am excited to see the leadership from the players and the new head coach, Doug Marrone. There is one thing I know about sports and it is quite simple. To WIN, you have to BELIEVE you CAN. I BILLIEVE they can!
6. Sports and competition has surrounded you your entire life. You're a four-time Olympic medalist in swimming, you hosted NBA Inside Stuff, you've participated in celebrity cooking competitions…What spurs on the love for football?
For me, Football is Family. I trained so hard all year long, twice a day, every day EXCEPT for Sunday! Sunday was about sleeping in, family breakfast and hunkering down in front of the TV for some football! Life was good on Sunday and football was the main event. I still feel that way and hope that our kids grow to feel that way too.
7. Everyone has a favorite tailgate food. What's an absolute must-have for you?
Well, my husband will say Wings, but I am not that Buffalo. I am a Cali girl through and through so I need my chips and guacamole!
8. Anything you want to share with your fellow fans in the Bills Mafia?
The Power of Positive thought is Profound! Let's all believe we can do it and send those good vibes to the team! Let's Go Buffalo! See you out there this year.
Thanks for taking the time to answer our questions, Summer! Go Bills!