Pro Player Insiders (web: ProPlayerInsiders.com, Twitter: @PlayerInsiders) is working to expand its scope from player perspective stories to also include the fans of the NFL, engaging with the league's most passionate fanbases. We are proud to be the FIRST fanbase they contacted and are looking forward to helping blaze this trail for them.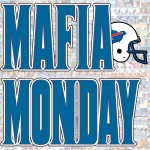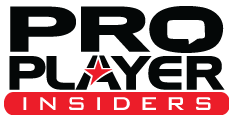 The first visible example of our partnership is the cross-posting of our weekly feature, "Mafia Monday." Mafia Monday was a very popular feature last year, where we interview a selected member of the FAMbase. This is an interactive element where members of our community can get to know each other and build unity by becoming a little transparent.
Week 12's Mafia Monday interview is one of the first fans to get on board with the #BillsMafia movement last summer, Nick Primerano (aka @RealNickPrim on Twitter).
How long have you been a Bills Fan, and what's your earliest Bills memory?
I'd have to say my whole life. I don't remember ever not donning the red white and blue. My earliest memory is when my grandfather gave me my first Bills jersey. A Rawlings Jim Kelly jersey about 40 sizes too big. I still wear it from time to time.