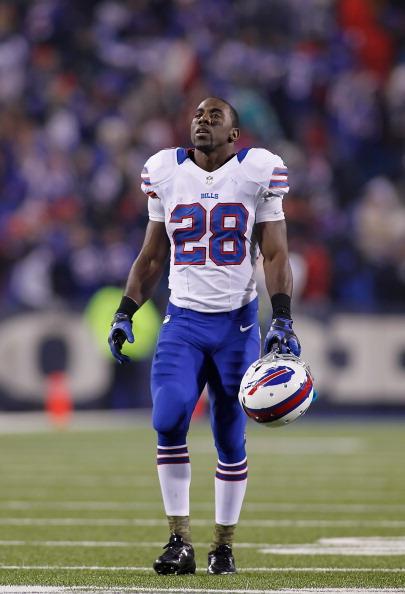 Today's special soup of the day is CJ Spiller flavored, via soaking leftover Buffalo Wings from the Thursday Night's tasty little showdown with the Dollies. A good soup like this takes a couple of days to get it just right.
Having spent the better part of the last few weeks continuing to be flummoxed at the pattern and use of CJ Spiller, I found myself frustrated because he is so clearly different than "just a good RB." If he stays healthy and in shape, he will become a league superstar. For the record, I can't think of a better young man destined for stardom.
Yet the way the Bills use him on offense makes me wonder why he isn't a more featured part of the offense. After watching him slice through the Dollies, I realized that Chan is right, and the best way to use CJ Spiller is exactly the way he is being used. Don't overwork a thoroughbred. A grinder "he ain't."
However, that wasn't the most significant thing I took away from that game regarding CJ Spiller. What I am seeing is something that old farts like myself have seen in the past. It only happens once in a great while. There are only a few I can think of over my entire lifetime as a football fan.
What am I talking about? I'm talking about RBs who can become the heart and soul of a team (Barry Sanders). Watching CJ mature as a RB has been like watching a beautiful flower unfold. CJ was so timid his rookie year, really quite raw. Even Chan mentioned awhile back that CJ took longer to "get" the pro game, and now he is "getting it" with a thundering boom.
This takes nothing away from Fred Jackson. If anything, this clearly shows how a mature guy who never had a thing handed to him displays absolute class. Fred has taken CJ under his wing and absolutely knows what an unusual talent CJ Spiller possesses. There really does seem to be a genuine bond between them.
I wondered how we might see that timid, very humble guy evolve into a wily veteran. Wasn't too sure he would become a vocal leader, but watch him on the sidelines. He's jawing all the time. His humility is absolutely refreshing. His family should be very proud of the young man they raised.
Losing his uncle, and his total devotion to his faith and fatherhood make CJ stand out among men of much less character and accountability as human beings who play football in the NFL. I really don't worry about CJ losing himself to stardom. If ever a person was prepared for the role, he is very much so in my opinion. It is beginning to emerge.
When the Bills do experience success on a more consistent basis (and yes, they will), this young man will lead the way in a manner that should make every Bills fan and the great people of WNY very proud. To me, that is just as vital as what he does on the field, and he knows it.
He's a once in a generation kind of RB, I believe he is really going to be that good if God willing, he can stay healthy. As dismal as this season has been at times, instead of being miserable, I look for "greenshoots." Maybe in this case, it will be the best Bison Soup ever made. Thanks for making me smile, CJ. You're the best!