Welcome to Day 6 of our Celebrity Blog Series!
As you all know, Bills fans are everywhere. In all areas of the world and in all segments of society.
A few months ago, we came up with the idea of asking some of the more well known fans in the media and Twittersphere if they'd be interested in contributing a guest column for BillsMafia.com to help kick off the 2012 season. The topic could be whatever they chose to write on. The team's outlook, the team's history, their thoughts on the Bills Mafia movement… anything really. One contributor will even be sharing his Fantasy Football tips.
Wait, "one contributor?" What's that supposed to mean? Well, we're going to have some fun with it and wait until the article is actually posted to reveal who that day's writer is.
Today, Josh Potter, shares his story of where he was last year when the Bills beat the Patriots for the first time since 2003.
Josh is a Comedian and Radio Personality from Buffalo, NY. He has performed with the likes of Nick DiPaolo, Jim Florentine and Ari Shaffir at a variety of clubs and colleges. You can hear Josh on the "SHREDD & RAGAN" Show every morning from 6am-10am on 103.3 The Edge and playing tunes through the night from 7pm till Midnight. Follow Josh on Twitter to keep up with performances and general ridiculousness: @J_Potter.
---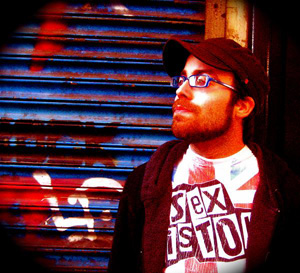 It was September 25th, 2011. A gorgeous, sunny day in Buffalo, NY where my Buffalo Bills were hosting the most evil sports franchise in the history of competitive anything, The New England Patriots. It was also the day, in which The Foo Fighters were coming to Buffalo for the first time, playing the First Niagara Center. This had the potential to be one of the most amazing days in Buffalo history, and where was I? Cleveland, Ohio.
In the August of 2011, I made the hardest decision of my life. I took a job offer to launch and produce a sports morning show in Cleveland, Ohio. I knew moving would be in my future at some point if I wanted to progress in my chosen career field and being home sick was never a thought beyond missing my friends and family. I never thought I'd miss my CITY.
However, as I sat in my empty, empty apartment on September 25th, I yearned for Buffalo, NY. Despite the fact that the only furniture in my entire apartment was an air mattress, a 26" television and my laptop, I bought some beer and managed to illegally stream the game to get a slice of home. As I watched on my TV with the help of HDMI cables and an exhaustive internet search, all I could think about was how badly I wish I could be at The Ralph with 70,000 of my closest friends. It was a lonely feeling, knowing I was 3 hours down the 90, miles away from anyone who cared about this game as much as I did. As I watched and knew we had a chance at ending the streak The Patriots had over us since 2003, I felt extremely happy but at the same time, EXTREMELY sad. Selfishly I thought, "Of course this happens after I leave…"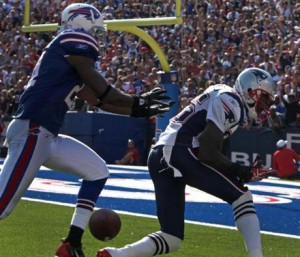 When Ochocinco dropped that pass, and I knew we were going to win, I cheered so loudly in my apartment that a neighbor came down to knock on my door and see what was going on. She had never heard a single sound come out of my unit, probably because I only slept and watched Rescue Me episodes everyday… (I had no friends.) I explained to her that the Bills had just beat The Patriots, THE PATRIOTS! She responded by asking, "How are the Browns doing?" I explained that I had no idea, went back into my bedroom and cried. I didn't know why I was crying… Part of it was out of pure joy that we had gotten that awful, 9-year monkey off of our back. The other part was knowing that I had no one to celebrate with, that I would never experience the sound, the smell, the feeling that those 70,000 people inside the stadium were experiencing. I felt like a bad fan. "I should BE there," I kept saying to myself. Alas, I was not… I was now a Cleveland-er, -ite, -ion… Whatever they call themselves.
I had friends and family calling me to revel in what just happened, but I couldn't pick up. I felt like my feelings would only bring them down. That's not fair to them. On Twitter, everyone was so happy (as they should've been) and the momentum carried over to the arena that evening where The Foo Fighters were unbelievable by all accounts. It was a harsh reality that life in Buffalo goes on without me. I wondered if I would ever "belong" in Cleveland, or if I would just be an outsider forever. I started missing my friends, my mom, Allentown, Ted's Hot Dogs, Jim's Steak-out, Mighty Taco, The Erie County Fair… Hell, even chicken wings. I missed it all right then and there on September 25th, 2011. Cliché Buffalo things I never even thought about, all because The Bills had turned a corner without me. I felt like I had made an awful decision. That is how much impact The Bills have on me, I felt like I made an awful CAREER choice (which I had not) because I missed The Bills that much. The nostalgia was augmented that much more on September 25th, 2011.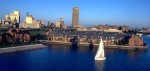 I have never, EVER, felt that home sick in my entire life and I doubt I ever will be again. Come November, when I was presented an OUTSTANDING offer to come back to Buffalo, you better believe that September 25th was fresh in my mind. I considered myself lucky to have an opportunity to come back, work in my hometown on a higher level, and I snatched it. As we approach another season that has even MORE hope due to off-season acquisitions like Mario Williams and Mark Anderson, I can't help but remember sitting in my empty apartment in Cleveland this time last year. I thank my lucky stars I have had an opportunity to come back and be a part of something special with The Shredd and Ragan show launching in morning drive back in January. So the ending is happy so far. I'm back in the city I love, with the team I love and the greatest sports fans on planet earth. I love you Bills Mafia. Regardless of what happens this year, I couldn't be happier. Go Bills.